DRAMA WORKSHOPS AT AKD SCHOOL
€950
of €3,525 goal
Raised by
10
people in 23 days
Hello ! My name is Ambre. I would like to tell you more about a wonderful project we are organizing in AKD School.

What is AKD School ?AKD School
is a non-governmental organization. It is run by Kamnath, his wife and their three children. Kamnath had to leave school as a small child to help on the family farm. At the age of sixteen he joined monkhood where he learnt English. Kamnath left monkhood to help better the lives of others and share the valuable knowledge he learnt by giving a better future to children. Two hundred students attend AKD school. The young children attend public school from 7 am to 12pm and AKD school from 1pm to 3 pm. Monday to Friday. English classes are free. AKD can only survive with the donations from the volunteers and the tuk-tuk tours offered by Kamnath. 
What is this wonderful project ?
The school has been focused on English lessons but in March a new class will open : DRAMA CLASS ! 
This class will be open for the oldest of the school : twenty students from 13 to 19 years old are joining the drama class every Thursday from 4 pm to 7 pm.
For the moment, the class will start in March and finish in August 2019.
The project will be lead by three Khmer artists from Phare Ponleu Selpak and one French volunter who used to study drama in Paris.
How was the project born ? 
After one year at the Troupe Ephemere with Jean Bellorini at Theatre Gerard Philipe and a formation at Claude Mathieu's school,  I decided to take a break to travel and discover Cambodia. In 2018, I went a first time to Cambodia from May to July and then she decided to come back to do something concrete with local artists for the children of their country. At this moment, we all decided to create drama workshops for free to let the opportunity for the children to discover theatre. After few weeks, I started to think that AKD School could be the best place to do it.
Why ?
To give the children the possibility to discover something other than English by bringing them drama directly in their village with professional Khmer artists. To begin with, the workshops will be focused on different topics such as the clown, dance, character creation, under the direction of three Khmer actresses.
Who are the artists ? 
Our names are Sreyleab, Sophea and Ravy. We are all artists gratuated from Phare Ponleu Selpak. Now we are independent artists. We used to perfom a lot in Cambodia and other countries, such as France. In 2011, we went to Paris to perform 'L'Histoire terrible mais inachevée de Norodom Sihanouk, roi du Cambodge' directed by Georges Bigot and Delphine Cottu from Theatre du Soleil.
Nowadays, Sophea and I (Sreyleab) are responsible for a project of empowerment which works to encourage women in Khmer communities to raise their voices and speak up.
How much will the workshops cost ?
STAFF SALARIES AND ACCOMODATION - 3 artists and 1 translator for 23 workshops : 3320 $
MEETINGS - 4 days including transportation and accomodation for one artist from Siem Reap : 97,50 $
TRANSPORTATION FOR 23 WORKSHOPS - including tuktuks for kids and artists : 322 $
OTHERS FEES (BANK FEES, FOOD FOR KIDS ....) :  258,38 $
As you can imagine, it's not easy to live as an artist in some countries. That's why these workshops are important because they also give the artists the opportunity to make a living of their passions.
Thank you for taking the time to read through this project description !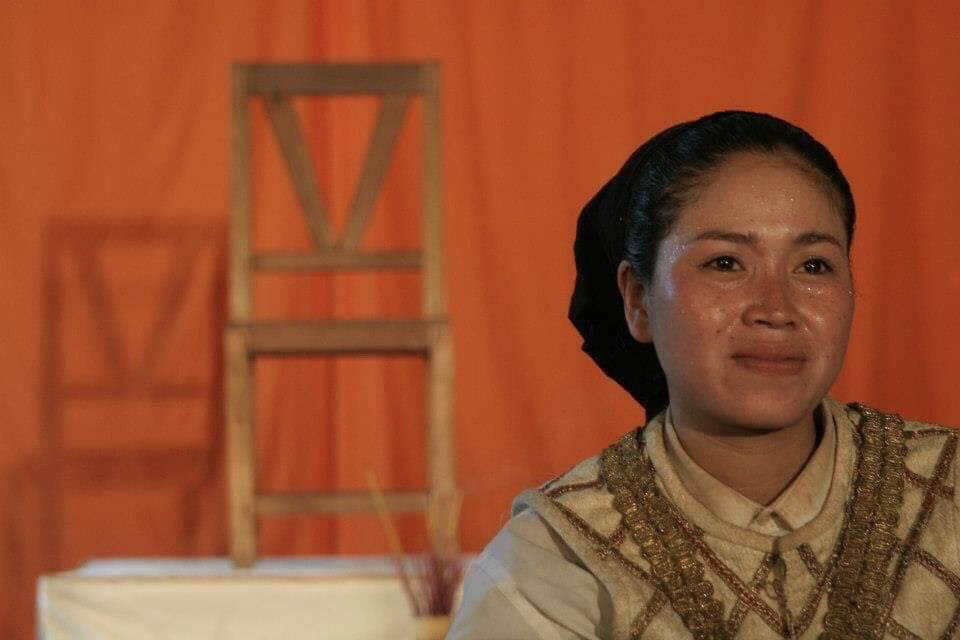 Ravy, Sreyleab and Sophea
+ Read More