Turtle Bay Endangered Species
$635
of $800 goal
Raised by
11
people in 41 months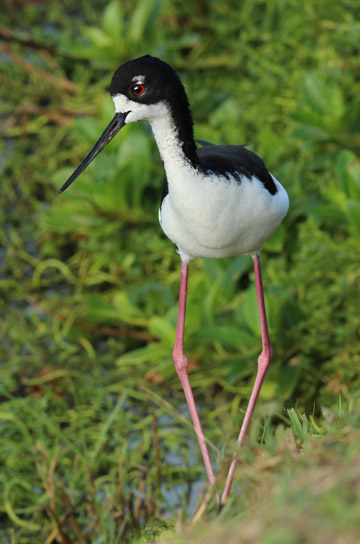 Turtle Bay Endangered Species has spent three years devoted to educating and connecting communities locally and worldwide on the issues of endangered, threatened and native plants and animals that call Turtle Bay on the North Shore of Oahu, home. I have conducted investigative research of 30 years of the fight to protect this important coastal wetland habitat from development by Turtle Bay Resort. I have shared the results with the community, media, Resort, environmental groups and local government through writing, testimony, and presentation. There is currently one lawsuit and legislation using my material to make the conservation of the undeveloped lands at Turtle Bay a reality. We need a camera with a good zoom (to be used for bird ID too), business cards, visual props for presentations (ie big photos!) funds to attend conferences and fund raiser events of kindred organizations.
+ Read More
The Governor of Hawaii has proposed $40 million to place most of the undeveloped lands at Turtle Bay in conservation forever! Join the nearly 10,000 people from Hawaii and around the world that have also voiced their support. http://www.change.org/petitions/no-turtle-bay-resort-expansion-beyond-the-current-footprint Once we get that we can really work on restoring the fragile coastal wetlands to their potential as habitat for native plants and animals. If you can help us continue the investigative research and education please do. If you cannot - that is OK. The really important thing that everyone can do is to demonstrate support for the conservation of Turtle Bay through the petition. We will carry on regardless!
+ Read More
Living on the property and listed on the United States Endangered Species Act are Monk Seals, Green Sea Turtles, Hawksbill Turtles, Hawaiian Moorhens, Hawaiian Coots, Hawaiian Stilts, Hawaiian Ducks, Hawaiian Hoary Bats and Ohai. Protected by the MBTA are Sanderlings, Wandering Tattlers, Bristle Thighed Curlews, Dowitchers, Golden Plovers, and other migratory birds that live here except when they fly north to reproduce. There are native plants, birds, bees, freshwater shrimp and fish listed as protected by the State of Hawaii and some are on the candidate list for the Endangered Species Act.. Because the surveys conducted for the Environmental Impact statement were incomplete fresh water quality, freshwater aquatic life, plants and invertebrates, their presence remains undisclosed and the potential impact of development remains undetermined. Support State, Federal and Non-profit efforts at Conservation for Turtle Bay.
+ Read More