513
9
Ayudemos a Javito!!!
€29,872
of €50,000 goal
Raised by
490
people in 3 months


Javier Andrés, el más pequeño de 4 hermanos, el consentido y el más amado, desde chiquitico (3 años de edad) el motocrocista  y motociclista de la familia. El sub-campeón nacional de motocross, que además recién cumplió, este 15 de diciembre cumplió 21 añitos!!!! 

Este miércoles 12 de diciembre sufrió un gravísimo accidente de moto, tratando de esquivar un accidente en la autopista Caracas-Guarenas, lamentablemente después del accidente había un camión y entonces... Javier Andrés trató de esquivar el camión pero las leyes físicas no jugaron tanto a su favor.

Luego de una titánica llegada a la ambulancia, con múltiples facturas, riesgo de pérdida de su pierna izquierda, después de haber perdido 5 litros de sangre, ingresó al quirófano en la Clínica Santa Sofía donde fue intervenido por unos ángeles, los traumatólogos Dr. Nicolas y Dr. Orlando Franchi (Padre-hijo) y, el cirujano vascular Dr. Lizardo, lograron estabilizarlo.

Estuvo en quirófano un aproximado de 7 horas y media, en las cuales pudieron realizar un injerto en la arteria femoral para así aumentar las posibilidades de recuperar la irrigación de su piernita y por tanto, aumentar las posibilidades de salvarla. LO LOGRARON!! pero aún tuvimos que esperar 72 horas para asegurarnos de la eficacia del procedimiento y de no tener riesgo de infección.
Después de 2 días en la Unidad de Cuidados Intensivos en la Clínica Santa Sofia, y bajo la voluntad de Dios, los doctores decidieron que debido a la -no tan buena- evolución de la herida y su estado tan crítico por la pérdida de tejido, piel, músculo y tendones y por haber sido una herida expuesta, lo correcto era amputar la piernita de Javier Andrés (4 dedos sobre la rodilla) y evitar infecciones que pusieran el riesgo su vida (septicemia).

El 15 de diciembre fue un día muy emotivo, Javito corrió su competencia más importante y volvió a nacer, en su cumpleaños #21.

Nuestros conocidos fueron a la clínica y entre todos, celebraron la vida del campeón, Javito!!!

El 16 de Diciembre Javito empezó a despertar. Él está entubado desde el miercoles 12 por lo que el proceso no puede ser drástico. Poco a poco lo desconectan del respirador y luego lo vuelven a conectar, se repite esto por 4 horas para que progresivamente vaya recuperando la capacidad de respirar solo. El Dr. Orlando le comentó que habían tenido que amputar su piernita, Javier Andrés asintió que entendía...

Durante las últimas semanas Javito ha tenido 3 bacterias, de éstas bacterias una de ellas murió rapidamente, pero la otra es una bacteria llamada "Acinetobacter Baumanii" y el multiresistente, por lo que no pueden proceder a realizar la operación porque la bacteria puede alojarse en tejidos blandos y ésto es contraproducente para el codo. En lo que respecta al fémur, deben colocarle material osteopénico (un clavo de metal) de aproximadamente 12 cm, para asegurar la fuerza de su muñón.

Javito necesita de TODO nuestro apoyo para salir adelante y debido a la difícil situación en Venezuela, nos encantaría y sería de ensueño contar con tu colaboración para asegurar de la mejor manera su pronta y deseada recuperación. 

Con cualquier granito de arena se puede ayudar!! el corte de la clínica es diario y debido a su delicada situación, no tenemos un presupuesto establecido, pero según cálculos aproximados de los doctores se necesitarán: (i) terapia con psicólogos, (ii) fisioterapia, (iii) medicamentos y equipos especiales -son muchísimos-, (iv) tratamientos post-operatorios del resto de las fracturas, (v) PRÓTESIS  y todo lo que viene después para que Javito siga adelante como Dios manda! 

GORDITO TE AMAMOS HASTA EL INFINITO!!! tu puedes con esto y mucho más!!! Fuerzaaa! Tu hermana Valentina. 

Muchas gracias a todos!!! 

English: 

Javier Andrés, the youngest of us 4 siblings, the darling and the most beloved little brother, the motorcyclist of the family since he was 3 years old. He is a sub national motocross champion, who also turned 21 years old this December 15!!!!

Last Wednesday, December 12, he suffered a serious motorcycle accident, trying to avoid an accident on the Caracas-Guarenas highway, unfortunately after the accident there was a troubled truck in the way and then ... Javier Andrés tried to dodge the truck but the physical laws did not play as much in his favor.

After a titanic and heroic arrival to the ambulance, with multiple fractures, risk of loss of his left leg, after having lost 5 liters of blood, he entered the OR at the Santa Sofia Clinic in Caracas, Venezuela, where he was operated by angels, also known as Dr. Nicolas and Dr. Orlando Franchi (Father&son) and, the vascular surgeon Dr. Lizardo, they managed to stabilize him.

He was approximately 7 hours and a half in the OR, in which they perform a femoral artery bypass graft of almost 12 cm in order to increase the chances of recovering the irrigation of his little leg and therefore increase the chances of saving it. THEY MADE IT!!! but we still had to wait 72 hours to ensure the effectiveness of the procedure and not having any risk of infection.

After 2 days in the Intensive Care Unit at the Santa Sofia Clinic, and under the will of God, the doctors decided that due to the -not so good- evolution of the wound in the leg and its critical condition since the loss of tissue, skin, muscle and tendons and because it was an exposed fracture, the correct thing to do was to amputate the leg of Javier Andrés (4 fingers above the knee) and avoid infections that put his life at risk (septicemia).

December 15 was a very emotional day, Javito ran his most important competition and was reborn, on his # 21 birthday.

Our family and friends gathered together at the clinic in order to celebrated the life of this amazin champion, our Javito!! 

December 16, the doctors began to disconnect him from the breathing machine and connect it again every 4 hours, in order to progressively wake him up. During this procedure Dr. Orlando told him about his amputation... Javier Andrés moved his head trying to say that he understood.

During the last weeks Javito has had 3 bacteria, of these bacteria one of them died quickly, but the other is a bacterium called "Acinetobacter Baumanii" and the multi-resistant, so they can not proceed to perform the operation because the bacteria can stay in soft tissues and this is counterproductive to the elbow. With regard to the femur, you should place osteopenic material (a metal nail) of approximately 12 cm in order to ensure the strength of the  stump.

Javito needs ALL our support and because of the difficult situation in Venezuela, we would love and really appreciate any collaboration to ensure the best possible recovery.
Any help, pray or communication of this campaign will help our family through his hard time.

The charges of the clinic are done daily and due to Venezuela's delicate situation, we do not have an established budget, but according to what the doctors have been telling us we will at least need: (i) therapy with psychologists, (ii) physiotherapy, (iii) medications and special equipment, (iv) post-operative treatments of the rest of the fractures, (v) PROSTHESIS and everything that comes afterwards so that Javito can go on as God intended!

GORDITO WE LOVE YOU UNTIL THE INFINITE !!! You can with this and much more!  We are soooooo very very proud of you!!!

Thank you very much to all! Your sister Valentina.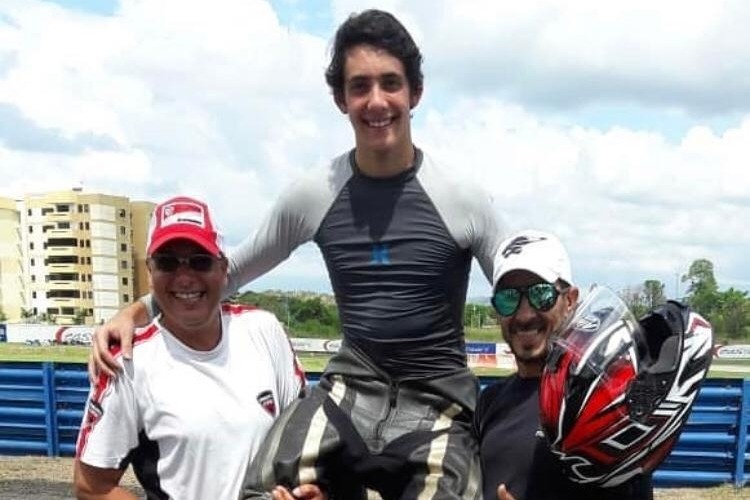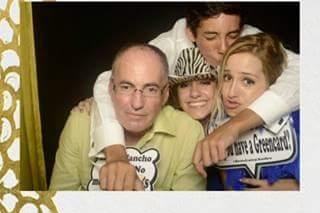 + Read More