Amber's H.O.P.E.
$14,612
of $20,000 goal
Raised by
137
people in 30 months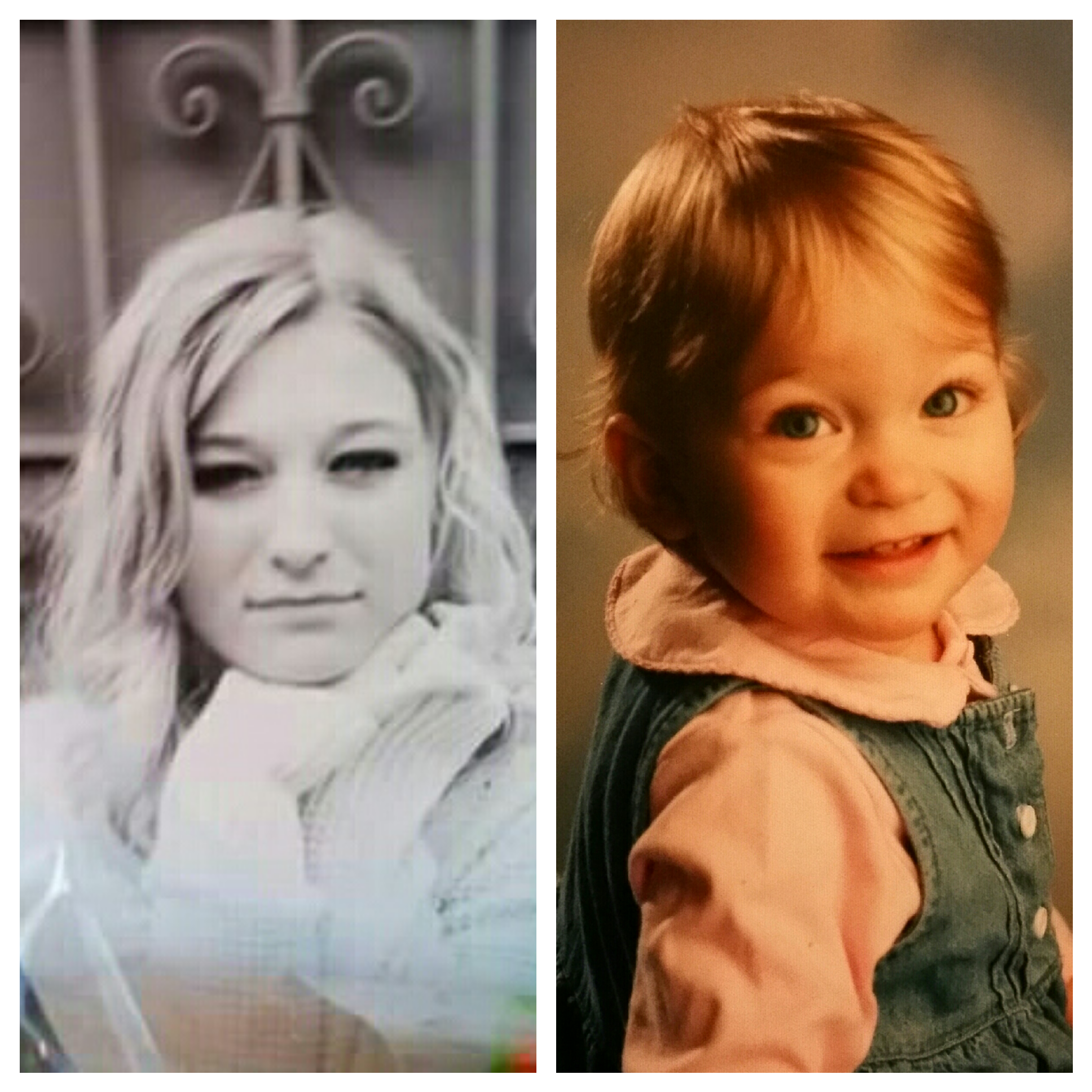 Many of you don't know this, but I was 12 hours late from saving my daughter.. I planned on picking her up from her mom's house after work, on June 28th, 2015, then to a detox, and the drug treatment facility. But I was too late, and I have to live with that everyday of my life.. But with Amber's H.O.P.E., I may be able to  get the chance to save someones life.. -Amber's dad, Michael
Amber's H.O.P.E. , hopes to help in stopping the "stigma" associated with hard drugs, educate families about drug addiction, talk to the youth about drug/alcohol prevention, and help out other "drug awareness" non-profits.
Lastly, thank you, thank you to each and everyone of you.. You all are truly appreciated. I just can't say it enough..Alot of love out there.
  Sincerely, Michael Roberts
Kristin here:
Losing our beautiful daughter Amber to heroin has inspired me (and our families) to not hide, shamefully not talk about how she passed or ignore the importance of spreading the word ADDICTION. It affects 1 in 3 families, over 22 million Americans and their families are facing this daily. Only 10% are receiving help in the way of treatment and other resources. Our goal is that starting the non-profit, Amber's H.O.P.E. (Heroin, Opiate, Prevention and Education) and this Go Fundme will help educate addicts, parents and families of addicts and our children to prevent this from happening in your lives.  Our goal is to
help all of YOU avoid the pain of losing your child this way.
+ Read More
Update 2
24 months ago
Share
Please join me: Operation: H.O.P.E.
Community gathering, in Kirkland, to bring awareness to the heroin/opiate epidemic. Tuesday, May 31st , at the Kirkland Performance Center, 6:15-8:45pm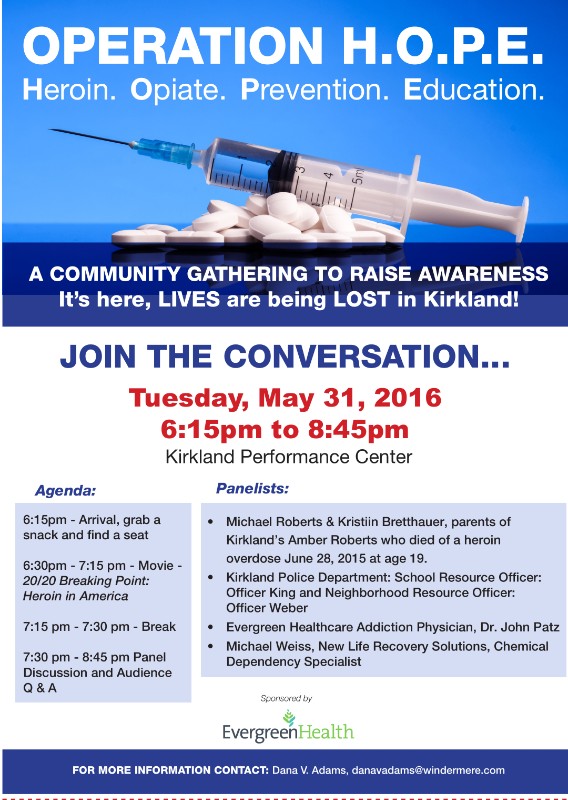 + Read More
Update 1
30 months ago
Share
Feel free to FB message , email, or even text me, if you would like to get involved and help out..
maroberts77@hotmail.com
206-679-4723

Thank you,
Michael
+ Read More
Read a Previous Update
Merry Christmas Michael and Kristin. On behalf of the Griffin family we have chosen Amber's H.O.P.E. fund as our organization of choice to donate to this holiday season. Thanks so much for all you do. Love you both so much.
+ Read More
This is such a wonderful thing to come out of such a tragic loss. Education for our youth, our parents, our community is key. This is my family, but it could be yours. When you read that statistic - 1 and 3 families are affected by addiction - take inventory of who you know that is or may be struggling. It is hitting close to home for us all, if not in our own home. This is an issue that should not be swept under the rug, or a blind eye turned because it has yet to happen to you. I am so proud of Michael, Kristin and Chris for their dedication in honoring their beautiful girl Amber's spirit in an effort to help others not experience the devastation that this caused them as parents and the pain we have gone through as a family. I am deeply inspired to work with them to bring Amber's H.O.P.E to fruition and to shed light on this very dark subject. Let's all help however we can to make a change in how addiction is perceived, how we educate our youth and parents alike, and do what is necessary to make resources available to those in need. The goal is to save others from going through this, it could be your daughter, your son, your wife, your sister or brother, it could be your dad .... addiction doesn't discriminate. Don't be too late, now is the time to make changes, now is the time to take action, now is the time to wake up to this epidemic.
+ Read More