Loboc, Bohol Earthquake Relief Fund
$3,340
of $2,500 goal
Campaign Ended.
The Philippine islands are situated on the Pacific Rim, which is the most active part on the planet. Also known as the "Ring of Fire", this area is home to approximately 81% of the world's largest earthquakes.
On October 15th, 2013, a magnitude 7.2 earthquake hit the Visayan region of the Philippines. The earthquake has caused major damages to infrastructure (including historic buildings) and displaced many people.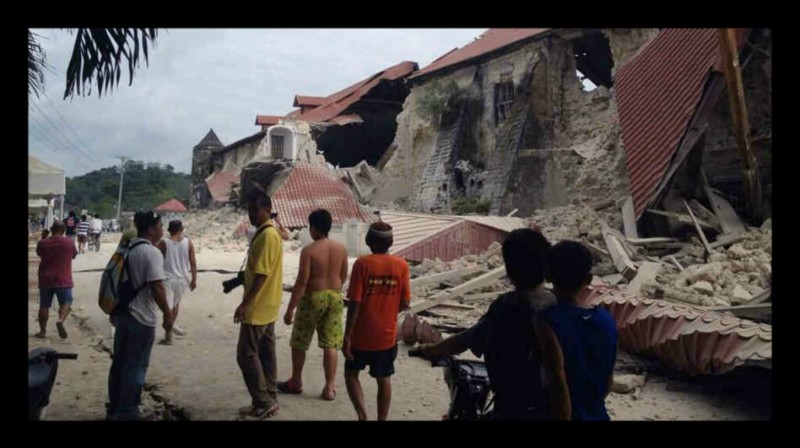 Loboc, a small town in the Province of Bohol was hit very hard.
The Loboc Church, which was built in the early 1600's was quickly demolished by the earthquake, and now almost appears unrecognizable .
Communication has been very limited due to the massive damage to their infrastructure. Power lines have been severed. Electricity is very limited to small pockets in the town.
Many people have been evacuated, or forced to leave their homes, and have been placed at the local cemetery, which is a safer zone as the elevation is much higher than the rest of the town.
With the fears of persistent aftershocks, and limited resources, the citizens of Loboc need your help immediately.
The Loboc Association of Southern California, Inc. and its members have pledged to offer some monetary assistance to their hometown. The money will help provide food, clothing, tents, and other necessities that can help alleviate the hardships these Lobcanons are struggling with now.
To send our help immediately, we have set a help/donation deadline to October 22, 2013. The Loboc Association of Southern California will match Dollar for Dollar for every donation. For every dollar you donate, LASCA will match your dollar to the donation pot. The grand total of matching dollars will be capped at $2500. However, if we've reached our goal, and exceed it, any amount will still go a long way over there.
Our hope is that you can give a little that will still go a long way in the efforts to help provide hope to the citizens of this very small town.
For up-to-date earthquake information please visit:
http://earthquake-report.com/2013/10/15/very-strong-earthquake-mindanao-philippines-on-october-15-2013/
Thank you all,
Joshua Maquindang - President - HELP Los Angeles
Clyde Cencia - President - Loboc Association of Southern California
#PrayforLoboc #PrayforBohol #PrayForThePhilippines
+ Read More
Be the first to leave a comment on this campaign.