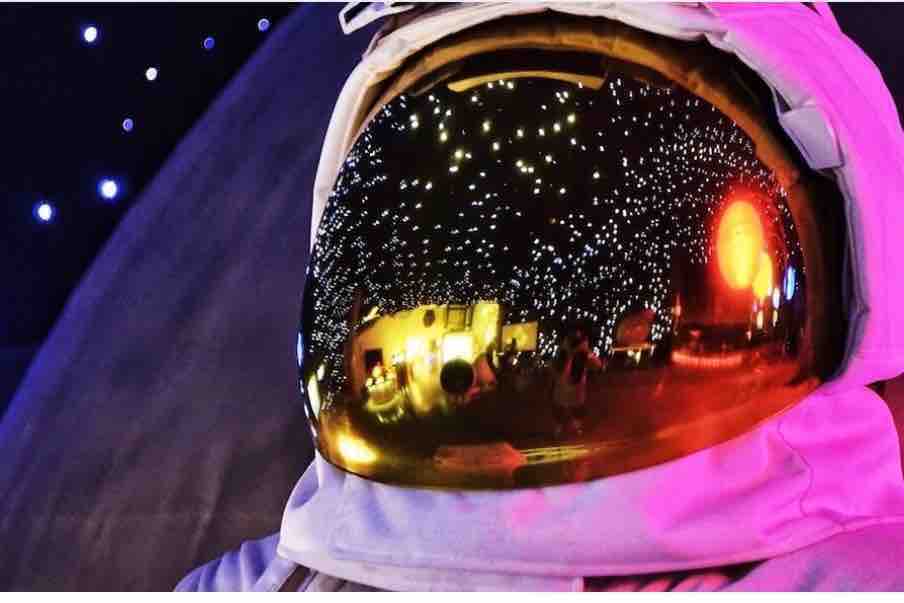 8
8
Freedom To The Drivers
$220
of $50,000 goal
Raised by
5
people in 9 months
What if I told you that just by taking a bold step you could give freedom to our
DRIVERS
?
PLEASE PAY ATTENTION TO THIS AND READ ON!
My name is Jonathan Bell, a resident of New York City and I consider myself to be an enthusiastic, visionary, and social entrepreneur of positive economic change in our community.  The reality is that taxi drivers who have been in the business for over 30 years are still struggling financially  just as much as when they first started driving professionally! Why do they continue to drive? That is the question I ask myself. I have a deep passion for creating ideas that will significantly help drivers gain financial freedom and also benefit them on a long run. I'm mission-driven and live to bring light to the drivers by starting a new ride-sharing platform called Metro Black (US based) I created it with the sole aim of disrupting the current trend of driver exploitation, in order to provide a fresh, rewarding experience for both riders and driver, resulting in a transportation service that is satisfaction guaranteed for our consumers, but also extends freedom for our drivers. In order to see the change, we must be the change.
My Story
I began my career as a taxi driver in the summer of 2013. Upon entering the industry, I tried to take in as much information, learning the ins and outs of the system. All of the drivers I met seemed dissatisfied and disappointed with their wages; people came and went, different companies with the same old stories. Slowly but surely, I became one of these disgruntled workers. I also realized that the majority of drivers who are in this business
LOVE
 to drive. It's a passion for them as it was for me. But in the end, it is still a job and if the income doesn't meet the passion, an inevitable fall awaits.
I didn't have enough money or credit to purchase my own vehicle,  so I was left only with the option to rent a vehicle in order to work a shift - many drivers fall into this category. I was advised by the companies to work the night-shift (from 6:00 p.m. to 6:00 a.m.) since it's an easier shift to learn the ropes because of the much lighter traffic in NYC. Weekly, I worked approximately 84 hours. I slept during the day and I worked at night. Little did I know that all this was a recipe for disaster! My long hours forced me to miss out on many moments in my family's life and resulted in my home falling apart. And while on paper I seemed to be earning $50,000 - $60,000 and sometimes close to 6 figures a year, the reality is that I never saw 10% of that amount in my bank accounts at the end of the year. To my surprise, I came to the realization that many drivers where in the same predicament as me. What gives? Where is all that income going? How are ride-sharing companies growing exponentially every year while drivers income is decreasing every year? As time went on, it all became clear to me where was the issue and what needed to change.
My Mission
This platform will work to change how drivers earn in the US and completely overhaul the business structure that it's currently exploiting drivers all across the US.  My mission is to put an end to this abuse by creating a new ride-sharing platform that will serve the needs and give drivers the financial freedom to actually move to the next level, not staying on a fixed and dormant income/lifestyle. Metro Black will allow drivers to
EARN FREELY 
all the while deviating away from the business structures that have plagued the taxi industry and resulted in drivers wages hitting and all time low. Overall, drivers will be happier with the better wages resulting in a better experience for riders too. Happy drivers, happy riders.
However, I need your support in order to complete and launch this project. As can be expected, there are expenses connected with the ongoing research and implementation of resources needed to get it off the ground. The funds being raised will enable the foundation to run in broader and more efficient terms. As our aim is to be "the black sheep" in the industry, we intend to disrupt the current exploitation trend and provide a new, rewarding experience to the drivers and riders. In order to meet this goal, I am asking for sponsorships from companies and individuals such as yourself.
I am counting on people like you for the very success of this project. Your right attitude, your open-mindedness and most importantly your 
FINANCIAL SUPPORT 
can make Metro Black a reality. A contribution in
ANY
dollar amount would be much appreciated and well disbursed. I do hope you will honor this request for help. It will mean a great deal to taxi drivers everywhere that are being overworked and underpaid by companies like Uber and Lyft. 
Thank you for taking the time to consider our humble petition, being aware that every donation makes a difference.
To find out more about problems and issues drivers are facing in our nation today, visit these links for some of the articles and different stories:
●
https://techcrunch.com/2018/03/02/mit-study-shows-how-much-driving-for-uber-or-lyft-sucks/
●
https://apple.news/AdU4D-cigSaSH1kiBcAe0Bw
●
https://techcrunch.com/2018/03/06/mit-to-revisit-ride-sharing-study-after-uber-rebuttal/
●
https://apple.news/A7-qw56hoQHe4sHED98uXmQ
●
https://www.nytimes.com/2018/10/07/nyregion/uber-driver-suicide-for-hire-taxis-new-york.html
If you have any questions or need further information, please contact me via email at:
jonb@metro.black
. And if you can't donate, you can help by sharing this with others. Thank you!
+ Read More