Help Biggest Loser Francy Get Surgery
$9,543
of $19k goal
Raised by
251
people in 43 months
"I'll keep fighting for myself, because I am worth it and I deserve to be happy"
Those are the last words I said as I left the Biggest Loser Ranch during Season 14. I can tell you that today, I am still fighting for my health (mind and body) and I am happy. If you follow me on Instagram (@franmo42) or twitter (@francelinaM14) you have been a part of this journey with me. For those of you who did not watch the show, I used to weigh approximately 350 lbs and lost almost 100 lbs on my own before applying for the show this alone made my experience very unique.
Before the show:

I was a very accomplished straight A student during college. I double majored, worked 2 jobs, and still found time to give back to my community. Despite how well I did academically, I was struggling emotionally. I lost my father right before going to college and my family was so burdened financially after his death, that I did not have the chance to mourn his loss properly. I ignored my emotions and feelings for a very long time and instead focused on building a career for myself. My goal was to take my mom out of the financial hole we were in after my father's death. It's ironic because I had built the perfect scenario to get into medical school (I did research, double majored, volunteered, etc) and when it was time to apply, I was embarrassed. I felt ashamed that I wanted to be a doctor and help others but I could not help myself. Ashamed and aware that perhaps, I had devoted myself into so many projects and building my resume so that I didn't ever have to look at myself. When I finally took a look at myself, I could not believe it. I did not even recognize the person I saw in the mirror. Despite everything I had accomplished, I felt like a failure. I think back now about how lost that girl was and how much my world has changed since then. Months after deciding I would put medical school on hold, I lost a significant amount of weight and started dealing with my "demons." At some point, I could not lose any more weight and that's when I decided to apply for The Biggest Loser.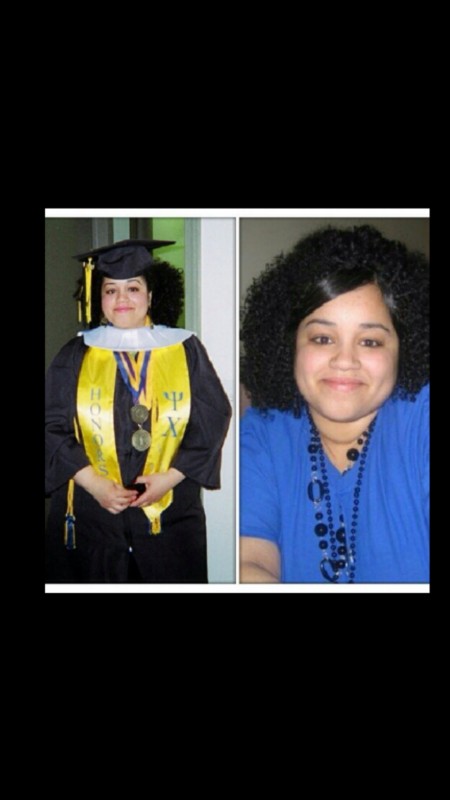 On the Show:

When I went to the open casting call I would have never imagined I would actually be chosen. When I did I could finally see it. I could picture the new me. But it wasn't all puppies and sunshine. I remember when we had to do our first official weigh in and all the girls were in their bras and shorts. I couldn't believe it. No one else looked like me despite the fact that our weights were not all that drastically different. It was the skin and the fact that my true starting weight was 350lbs. I cannot tell you how embarrassed I was that the world would see something I despised. I was horrified but being desperate enough to change my life, I followed through with my decision to be on the show. There were so many times that I came back from a workout completely chafed from all the skin rubbing together. Many times that my cast mates cried along with me. The more weight I lost the worse it got. How do you stay motivated like this? How do you keep going? Even at finale, it was bittersweet.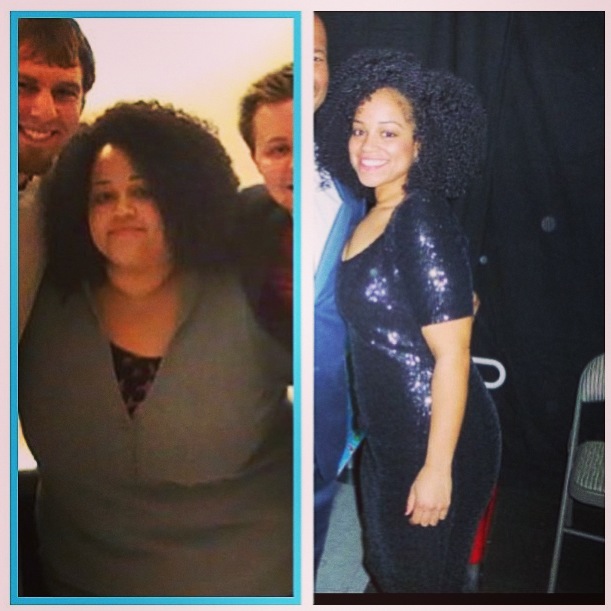 I couldn't help but think about the fact that I started my weight loss journey before my entire cast and here I was at the culmination of it all and I still was not done. You know, you start a weight loss journey and you picture yourself at the end and that's what keeps you focused, that picture of you in the end. For me, it's been a long road and when you have such a dramatic weight change its hard to see your real shape because of all the excess skin. I still don't know what that final picture looks like but I know there's a final picture. I am grateful for the opportunity I got however, my success was not always clear to me because of the enormous amount of excess skin. Your mind is a powerful thing and there were times where I couldn't see the positives. But now, I can see clearly. I have my health and my life back and although I still struggle with this part of it,I am in a better place than I was before. Progress is progress. I'll take the skin over diabetes, obesity, and high blood pressure ANYDAY!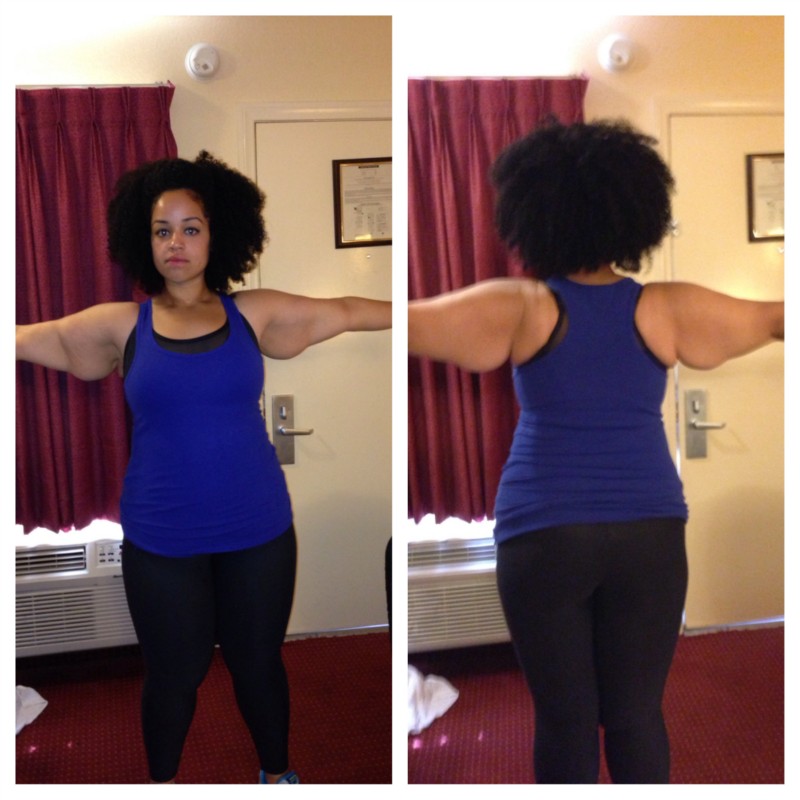 **The photo above is just a preview of some of the things I am going to show you guys along the way, this one is to focus on the problem area of my arms. No matter how hard I work, or how strong I get, my arms will never tighten up. I dont only have the loose skin problem on my arms, but I have this same problem all over my entire body, which makes it very hard to accomplish the fitness goals that I have set for myself, and to even live a normal life. The black pants im wearing in the photo are not even really pants, they are compression pants, something I have to wear every single day, everywhere I go, otherwise my loose skin would shake, move, and make me feel even more uncomfortable than I already do. As the process goes along, I will work up the courage to post more photos of my stomach, legs, back, etc. Thanks for allowing me to work into the process of really "bearing it all".**
Here I am 12 months out. I have kept the weight off and have truly made this my life style. I am a devoted runner and I just completed my first half marathon. I work out 5-6 days a week for 90 mins and I meal prep every Sunday. I recently accepted a position with Biggest Loser RunWalk to continue being involved in fitness and spreading the message of health from within. I am a COMPLETELY different person. Nonetheless, I am still not at the finish line. Coming off a show like The Biggest Loser people assume you finish at a size 4. There is a certain level of expectation and in many ways I have felt like I have to "prove" myself. I have to show that perhaps I am a size 14/16 but I am working hard. That isn't what it should be about. The size is irrelevant what matters is that I am no longer 350 lbs, that I have a normal relationship with food, and that I was able to achieve a healthy lifestyle. That I took the opportunity I was given and valued and appreciated it and that I am paying it forward. For me, getting the skin removed is not about being smaller, skinnier, etc. Its about seeing the finish line, seeing my real shape, its about doing what I love most--running and not being plagued by incessant chafing and pain. I want to humbly ask you to help me reach my finish line.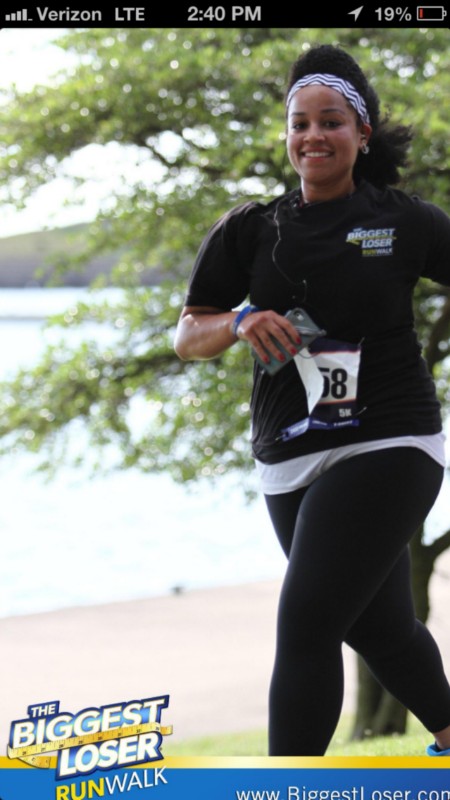 Thanks to Danni Allen's mother, I have been in touch with a weight loss surgeon. Danni's mother was at the finish line during my first half marathon and witnessed the pain and distress I was in after running 13.1 miles with over 40 lbs of excess skin and reached out to Dr. Jennifer Capla on my behalf. Dr. Capla has agreed to help me see my finish line and I could not be more thankful. She has donated her time to help me on this journey but there are still hospital fees and anesthesia fees that need to be covered (especially because there are multiple surgeries).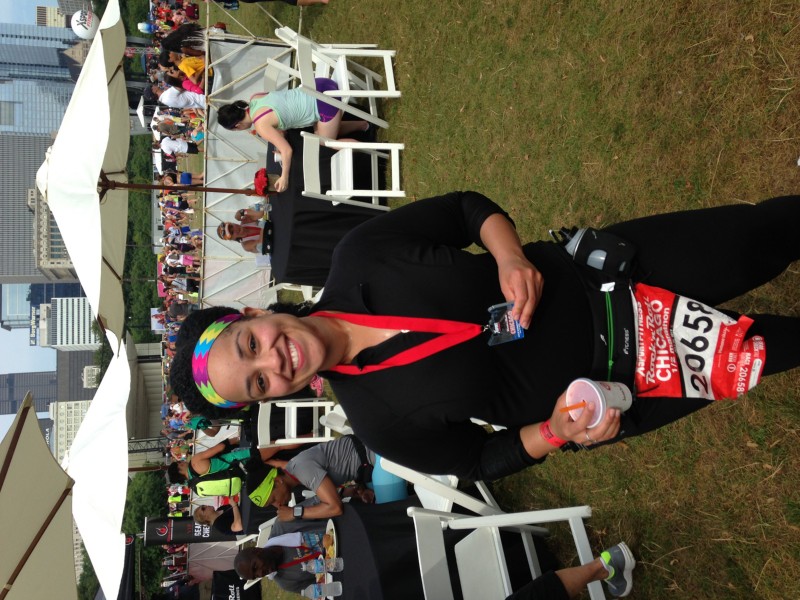 If you can help me anything will be appreciated. Believe me, I know better than anyone that times are tough. Being on the show set most of us back financially(and most of us were already in a bad place aka Salliie Mae). We were given a per diem of $100 dollars a day BEFORE being taxed in both states all while having the same bills to pay at home (rent, car, car ins, cell phone, utilities, helping my family, student loans etc.) until we were eliminated which for me was only 8 weeks and not to mention, once we were eliminated there were no per diems so I made no money for almost 4 months as I couldn't find a job while training for finale and having to buy all healthy organic food, and pay all those same bills. I could not be more thankful to my friends and family members at home who wanted this so badly for me that they helped me financially with food costs. I am definitely not in the position to cover the amount of money the surgery will cost but it is something I desperately want and need.
I am working hard and saving all I can but I still need help.I know not everyone will be able to donate 100, 10, or even 5 dollars to this cause, but if you even have 1 spare dollar, every donation helps. For those of you that can't donate anything, if you had some words of encouragement, or if you could even share this message and story for me.I would be ever so grateful. Help me see my finish line :)
With so much love,
Francelina aka Francy Biggest Loser Season 14
+ Read More