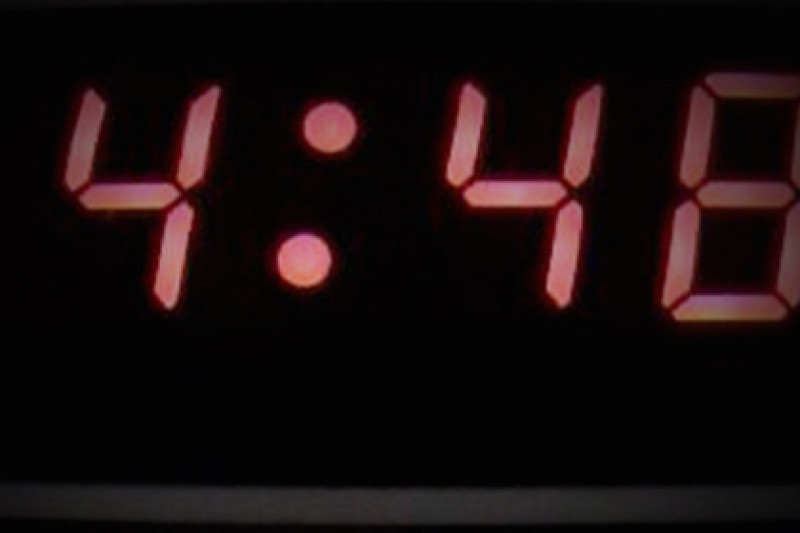 31
9
4.48 Psychosis
$2,916
of $2,900 goal
Raised by
31
people in 8 months
We are Red Balloon Theatre Collective (RBTC)
a female lead ensemble of movers and shakers. We wanted to create something, so here we are, ready to tell you about it--
We are all members of the Third Rail Repertory mentorship program this year.
We all met one another in a room called 'the roost' in August 2017. We were asked to share a bit about ourselves and our goals for this cohort. 
We collaborate.
We get together constantly to make art and create things. We try, and fail, and then try again. After one specific collaboration intensive, when one of our RBTC ensemble members brought a certain play to our attention, we were bitten by a need to create this.
We feel.
Each of us has different life experiences and different emotional processes, but something we have always sought to do is be vulnerable and honest with each other (even from day one).
We are producing 4.48 Psychosis by Sarah Kane this June.
We are coming from a place of honesty and respect. We aim to contrast the stigma of mental illness through this collaborative artistic process. We're dedicated to amplifying stories and experiences that are often silenced.  
We need your help to make this happen.
Here's a little about 4.48 Psychosis:
Sarah Kane wrote this play. She wrote it from a place of candid honesty within her own suicidal depression. She wanted to shed light on the dark areas of her own psyche. She very much wanted this story to be produced and brought to life, even if she didn't always want to live.
Her brother, Simon Kane, said "In practically every way you look at 4.48, she's blurring boundaries. That kind of uncertainty is part of what it's about." It was crucial to Kane to show depression with all the accuracy she could summon, Simon adds "mental illness is so often sentimentalized, or portrayed as madness – I hate that word. Sarah wanted to convey that while it may be pathological, it isn't necessarily illogical".
We're here to bring the heart of
those
words into our production.
Mental illness is distinct and manifests differently in everyone. It isn't pretty, it isn't tidy, it isn't streamlined, and it doesn't always make sense. This text talks frankly about what it feels to be suicidally depressed. There are points where you can't tell what's real and what's in the mind. It's important for our ensemble to hear those ideals, the intention behind her words, and the state she wrote them in.
_________________________
Some facts about mental illness:
-1 in 5 Americans live with a mental health condition
-Internationally, severe depression is rated in the same disability category as terminal stage cancer
-Women are twice as likely to suffer from depression than men
-Suicide is the 10th leading cause of death in America 
-90% of those who die by suicide have an underlying mental illness
__________________________
On top of the obvious emotional and mental challenges of this project, there are also financial ones...
Making a production is hard work, especially when you're just six gals with gumption and day jobs. Making a play come to life costs money, especially when you're just six gals with gumption and day jobs.
Did we mention we're just six gals with gumption and day jobs?
This is where YOU come in.
We've obviously made this gofundme campaign to help us make this show come to fruition.
Your donation to 4.48 will go towards:
- Venue (our friends at ShoutHouse)
- Rights for the play
- Set/scenery
- Lighting/projections
- Sound
- Costume
- Marketing
- Paying our collaborators
- Front of house supplies
** Anything over our goal will be donated to the Oregon chapter of The National Alliance On Mental Illness. Check them here:
https://www.nami.org/
__________________________
We are Red Balloon Theatre Collective.  We collaborate. We feel. We are producing 4.48 Psychosis by Sarah Kane this June. We need your help to make this happen.
We are:
ALANNA-
CLAIRE-
ERIN-
HAILEY-
KAYLA-
Every donation helps, no matter the size. Every share means more eyes and more aide for our production. Please pass along to your people, and have them pass along to theirs. Thank you for your help on making this show happen!
Follow along with us on
facebook
,
instagram
 , and our 
site
Stay soft. ✨
+ Read More
Update 2
6 months ago
Share
THAT'S RIGHT-- FULLY FUNDED, MY GUYS!
HELL YEAH, BROTHER!!!
THANK YOU TO ALL WHO DONATED, SHARED, HUGGED US. THIS IS IN ALL CAPS BECAUSE WE'RE SO TOUCHED AND ARE SHOUTING ON THE INSIDE.

WE CAN'T THANK YOU ENOUGH.

SEE YOU NEXT WEEKEND!

LOVE,
RBTC
+ Read More
Update 1
8 months ago
Share
4.48 Psychosis with RBTC has reached 51% of our goal– WOW! Thanks to all who have so generously donated, shared, and encouraged us in general. We're blown away by the response our collective has received. THANK YOU SO MUCH!

+ Read More
Read a Previous Update