Fire took everything, Need your help
$560
of $15,000 goal
Raised by
9
people in 63 months
Alex Neumann was just devastated by the largest fire in recent history in Ft Wayne, Indiana. Please help him rebuild.
On August 19, 2013, the warehouse where my shop is located was destroyed by fire. The fire started in an adjacent building and unfortunately spread to my building. Everything in my shop was incinerated and I have no insurance coverage. This is a terrible loss and I need your help. Thanks so much for anything you can donate! It is devastating to think of my designs, tools and machines collected over 9 years being wiped out. Since 2004 I have struggled to run my company, surviving the recession and striving to do my best for my customers. It has been very hard to succeed and I have invested everything to keep my shop going. I have worked to see the smiles on peoples faces and things customers wrote when they received a product of excellent quality and beauty. It isn't just a product to me ... it is a way of life. It is my passion for perfection and a hope of surpassing peoples' expectations. My shop was a dream come true. People always left my shop feeling inspired and a few friends went on to start their own businesses. My shop attracted young people whom I took under my wing and shared knowledge with. Some of these guys have gone on to improve their lives as a result of the lessons and skills I taught them.
On July 26th my beautiful woman Nicole gave birth to our first son. Though I'm still full of joy from him entering the world, the loss of income and loss of so much personal investment has disrupted this special time. Some personal items in the shop were going to be sold and used for a down payment on our first home. We currently live with our parents. We thank you for any contribution you can provide. Your generosity will allow me to obtain some basic equipment with which to begin again. Thanks so much!
Article by Journal Gazette Newspaper on my loss, the fire and building.
http://www.journalgazette.net/article/20130825/LOCAL0201/308259922/1002/LOCAL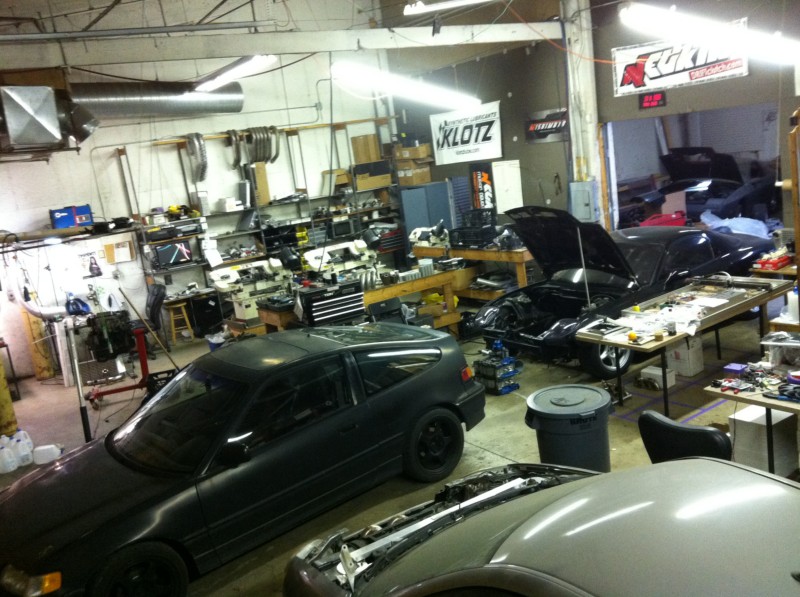 (Inside the shop from one view)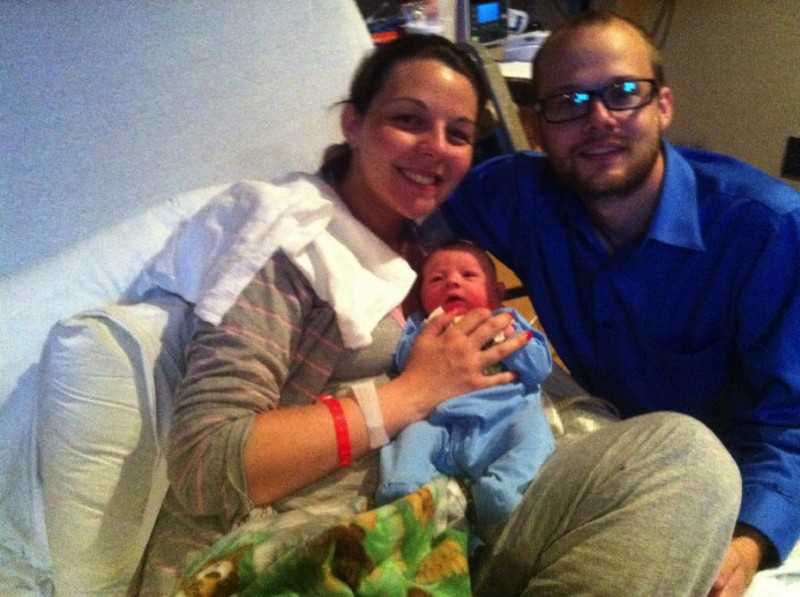 These are some of the tools that were destroyed by the fire which must be replaced to get my business operational.
-Miller Dynasty 200DX Tig Welder, Argon Tank, foot pedal, ground, gas lines torch, watercooler. $4700
-20 ton press $200 -6" Vice $120 -Jet Bench grinder/stainlesswirewheel $300
-Jet belt sander 1hp 6x48 $1200
-Jet bandsaw horizontal 7x12 $1100
-Jet bandsaw vertical hand cutting $500
-Drill, bits, taps and unibit $300
-Computer and screen for 3d graphic design work on cam toolpath cnc software. $1100
-4 axis mini mill cnc machine and tooling $2500
-Air compressor, lines, die grinder and carbide bits $1000
-Work benches and welding table $500
-Metric Tools, sockets, wrenches etc $300
-Zebra thermal Printer $150
-Boxes, packing material, business cards $200
-materials such as tube, sheet metal, welding rod and other stock $700
Our very dear friends' James and Pam Watson have these thoughts to add to my story.
Nicole and Alex are some of the best people we know. They are fun, easy going and always willing to help anyone. On Monday the 19th of August, there was a massive fire near downtown Fort Wayne, Indiana. Many of you probably saw the news reports (
http://www.wane.com/news/local/several-tenants-lose-everything-in-complex-fire
) or even witnessed the smoke bellowing above the City. One of those buildings that burned to the ground was Alex's shop. Alex started Neukin Motor Development LLC in 2004. He spent 8+ years making custom car parts, building quick electric bicycles, working on electric car innovation, battery design, solar panel integration and countless other advanced concepts.
Alex and Nicole have been staying with their parents and saving in order to get a starter home with a small building in back for Alex's shop. This devastating loss has put their plans on hold. The fire destroyed more than $60,000 worth of machines, tools, and vehicles! We are asking for a contribution to help them get back on their feet. Please help one of the most genuine, thoughtful and selfless families we know. Please pass this along to everyone you know☺ Let's make this disaster a triumph of human kindness. Thank you all in advance for your generosity.
(shop picture from summer of 2007)
+ Read More
Update 1
62 months ago
Share
Thanks so much. A few of the much needed tools have been picked up. Starting with nothing is truly difficult but your help is incredibly inspiring. Laying the foundation for something successful will result. I cant thank you enough!
+ Read More
Be the first to leave a comment on this campaign.