Kit's College Book Fund!
$155
of $150 goal
Raised by
6
people in 44 months
Hello! My name is Kit. For most of my memorable life, I've wanted to be a writer. When I was young, my mother read to me incessantly and my father drew me into the worlds of Tolkein, DC, Marvel, and Doctor Who (the list goes on, really, but let's settle there for the sake of brevity), and I've never been able to pull away.
I was twelve when I started writing fiction, mostly in class when I should have been studying, and graduated from fan fiction of my favorite television shows, books, and movies, to writing original fiction. I've written a lot. A LOT. Unfortunately, I have trouble editing and polishing my work.
Enter: Southern New Hampshire University's creative writing program.
I'm very lucky that my financial aid and loans are picking up the vast majority of my school expenses, but I won't get my $200 loan refund until 4 weeks into my first term.
Enter: Expensive-but-necessary reading material.
Two books (for which I have no renting/used options because they're electronic and I'm paying for the download code) for my first term are going to run me $120-ish; funds I won't have by September 3rd. =[
Enter: GOFUNDME!
I really can't be more grateful for the option to crowd-fund. My biggest goal in life is to finish and publish my work, and by funding me here you're giving me the option to put my best foot forward. YOU WILL BE FOREVER LOVED!
$25+ Perk pictures!
This is a Byzantine chain bracelet. Color of your choice.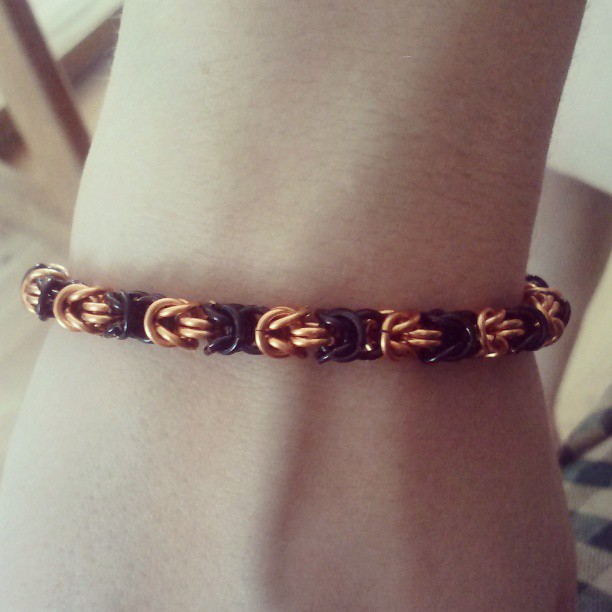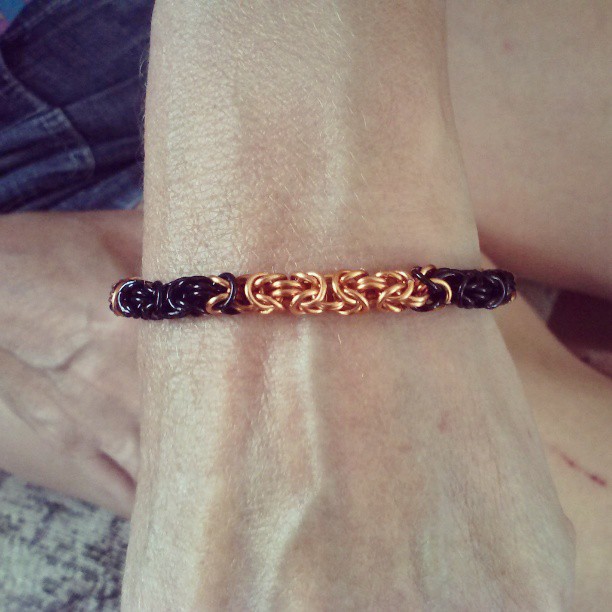 + Read More
Be the first to leave a comment on this campaign.