Please Help Me Save My Home
$100
of $3,000 goal
Raised by
3
people in 45 months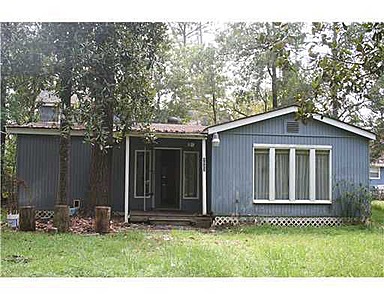 Well here goes , for those of you that know me know that I purchased a home 2 1/2 years ago .You know that I was very proud of myself for this purchase.You also know about the constant struggle that I have had the last few years trying to fix this house and move in.For those of you that don't know me let me explain my story a bit.I purchased a home 2 1/2 years ago .At the time I had 8 thousand in the bank and I felt comfortable with the repairs that needed to be done for me to move in .Little did I know that I would quickly run out leaving me broke and paying a mortgage and rent as well as other bills like gas, food, electricity and daycare. I have struggled with this battle for the last two and a half years.With that being said I still work dillagently on my home but I have gotten behind on my mortgage.At this very moment I am two payments behind .August first will be 3.Its breaks my heart to think that I will loose my home before I even get a chance to live there.This has been a constant battle both mentally and physically.Not only on me but my entire family.I have moved 3 times trying to keep my head above water and its taken a toll on my daughter.She longs for a room of her own and I long for my privacy back and just a littl bit of financial stability.With that being said my mortgage payment is 495.00 a month .In order to be current I need 1485.00.I'm desperate and out of options .In order to move into my home I need carpet which I have priced at 450.00 and doors which run 60.00 a door .I am okay with missing a few doors .I just need 3 doors ,so that brings my total up to 2115.00 .I am missing a cealing in my living room .I need 4 sheets of plywood that run 13.00 a sheet and one sheet in the bathroom which is 8.00 .Once this is done I that just leaves the kitchen cabinets , trim, spray texture and paint .I am so close to being able to move in I can taste it, I just need a little bit of help.I relize that 3,000 is a lot to ask and I appriciate that you are even taking the time to read this but if you can help with anything at all ,a donation .Materials , gift cards to home depot I will be forever grateful.
Here is the link to my facebook page if you want to check me out
https://www.facebook.com/#!/ciera.jenkins.9
+ Read More
Be the first to leave a comment on this campaign.