Katie O'Grady Medical Fund
$1,005
of $18.5k goal
Raised by
26
people in 46 months
This fund is being set up to help provide financial assistance for the family of Katie O'Grady. Abby and Jim O'Grady's daughter is at the very end stage of cystic fibrosis. She is now home, receiving Hospice Care. This family is struggling financially, and a Benefit Fund was set up on her behalf. The current medical bills are well over $9000 and that doesn't include family living expense. With mounding medical bills from a lifetime of battling CF, constant battle with the insurance companies for appropriate treatment/medications, having to take many leave of absences from work, has left a huge financial hardship on this family. Any amount is enough, and I am hoping we, as a community can pull together and help out this family. Please donate today and help support this family at their time of need.
On Sunday June 16th 2013 Katie lost her battle with Cystic Fibrosis. Her parents where there with her as she passed on.
Here is her story through the eyes of her mother:
As you all know, our daughter Katelyn suffers from Cystic Fibrosis. In March of 2012 we were told that she was at the end of her life. Luckily in the same week we were told this a new drug that targets the gene mutation that Kate has came on to the market. She was among the first people in the world to take it and is still the only patient in northern Indiana that can take it. This drug gave her an extra 13 months before the effects began to wear off. Not just 13 months but a good healthy 13 months.
Katie was admitted to the hospital in April this year. She had developed a bad case of pneumonia, stayed a week at the hospital, and was then sent home with IV meds. By the end of the following week we could see that she was declining instead of getting better and she was readmitted to the hospital. After a few lab tests the doctors found several different kinds of bacteria in her lungs, which is common for her, but an additional one was found that is multi-resistant to antibiotics. They tried a short term aggressive therapy which had no effect on the infection. We were then informed that there is nothing left that they can do.
Which brings us to the present. Katie has been taken off everything except her basic medications. She wanted to get a living will because she does not want any drastic life saving measures so she now has a Do Not Recessitate order. She is now being treated on comfort care level. She is equipped with high flow oxygen, respiratory treatments and several different medications for pain as she wants/needs them.
She has days where she is able to stand on her own and occasionally walk to the restroom without assistance. Days where she is fully conscious, laughing, joking, and eating with a great appetite. Then there are the other days when she sleeps for 20 hours straight, doesn't eat, and can't stand on her own. We never know which kind of day we are going to get. They can't give us a definite time line or even how it is going to happen but she is not going to be with us much longer. If she gets a lung plug that she can't cough out, it will happen at an immediate moment. If not, it will be a process of her body deteriorating to the point that it can no longer sustain itself.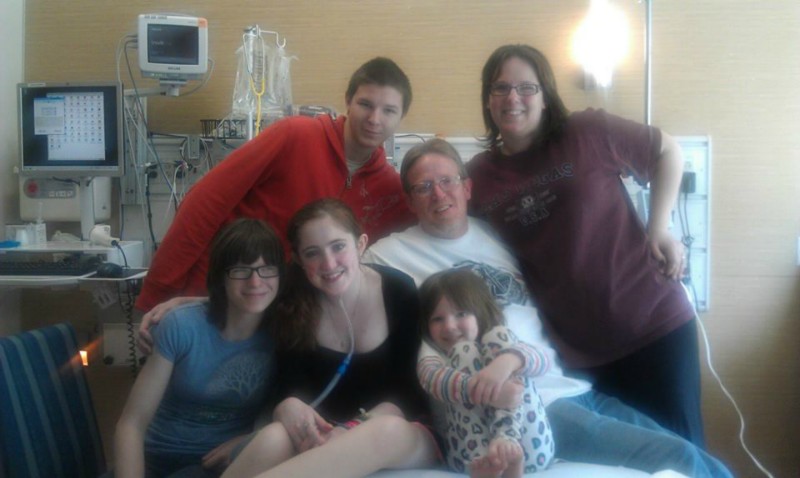 + Read More
Be the first to leave a comment on this campaign.