Christy Jo's Fight Against Cancer
$43,133
of $50,000 goal
Raised by
555
people in 20 months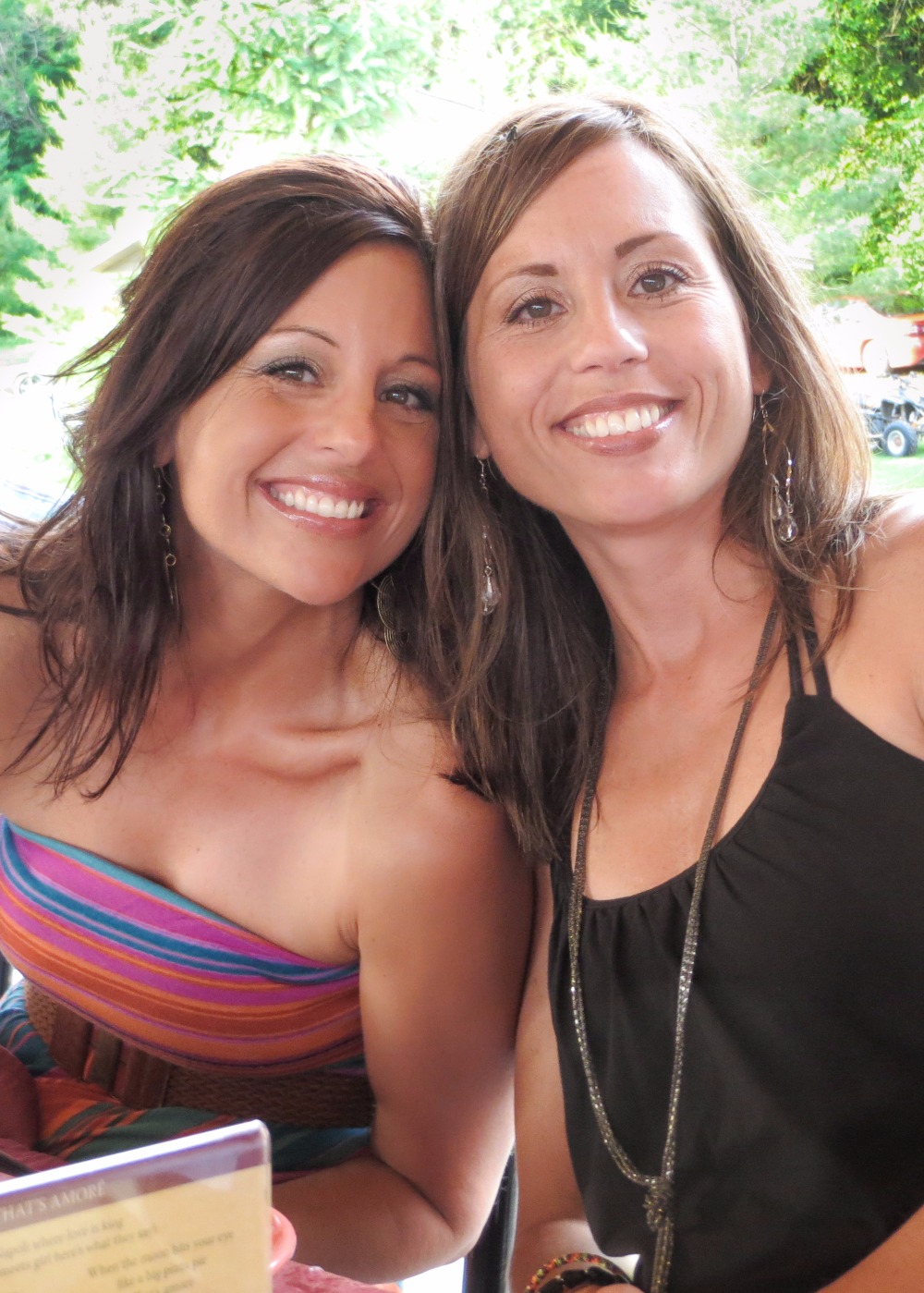 As many of you know, my twin sister, Christy Jo Arneson-Hanson, was recently diagnosed with Stage 4 colon cancer. It's hard to believe it was only just mid-August, when I got a call from Christy; she had just finished mowing the lawn, and nonchalantly mentioned some minor pain she was experiencing  in her lower right abdomen. 
She scheduled a doctor's appointment, which was convenient as she works at Allina.
After having an x-ray and ultrasound to rule out an ovarian cyst, an abdominal CT scan was performed. Christy received a call reporting that the CT scan showed a 7-8 cm thickening in the wall of her colon and that her hemoglobin was an 8 (normal 12-14). 
Two days later, she had a colonoscopy. Following the procedure and biopsy, she was given the devastating news that the mass was...cancer. Additionally, the abdominal CT scan showed a suspicious spot on her liver. A biopsy and MRI of her liver confirmed that the cancer had spread from her colon to her liver, and she was given the diagnosis - Stage 4 cancer.  
Our family is still somewhat in a state of shock and disbelief.  How could this happen to Christy?  She 
is
 the epitome of health - she eats well, runs, works out daily, maintains a healthy life-work balance, how can this be? 
As the reality sinks in, we 
are 
optimistic because we all know that Christy is one UNBELIVEABLY tough and determined woman, and we have no doubt that she will fight this evil cancer, head on and ferociously! 
Additionally, we know that she is working with the best doctors and receiving the greatest care imaginable.  
A couple weeks ago, Christy needed to take a medical leave from work as she tackles the plan set forth by her healthcare team - chemo, surgery, and more chemo.  In all, she will be out of work for 6-8 months or longer, and, as you can imagine, the medical bills have already started and will continue to pile up.  
As Christy struggles physically and emotionally through chemo and cancer, the one thing I feel that I and others can help with, is her financial well-being and sense of security that her mortgage will be paid and that she, her husband, Tommy, and their boys, Liam, Dylan and Walter, can continue to live each day as normally as possible, given the life-altering situation they are facing.
During the last few weeks, we've been asking for your prayers, and we thank you all for the many you've sent. Please keep sending them! Now, I am asking you to please donate anything you can to help with Christy's mounting medical bills...even $10 per person can help us reach this goal - to alleviate her of the financial stress her family is facing. 
Thank you for your many prayers, thoughts and donations!
  - Dana Arneson Cudd and family
+ Read More
Update 1
10 months ago
Share
So...an update...we need your help!

As many people are not, I am not good at asking for donations, but I am asking ALL of you now, first and foremost, to pray for my sister, Christy!
Secondly, I am asking you to donate something, anything you can to help save Christy - sister, mother of three, BEST auntie, daughter to my parents, friends of many, and so much more. Christy is the epitome of an awe-inspiring woman, with the greatest sense of humor, and so much LOVE to continue to give this world...to all of us who know her, and strangers alike!

After a very successful 8+ hour surgery in May, removing much of Christy's colon and also part of her liver (which came after 12 rounds of horrific chemotherapy), Christy and our entire family was celebrating a report of clean scans and ZERO cancer in her body!

A couple weeks after surgery...a setback... she got sepsis and ended up in the hospital for a week! She was very sick, but as usual , fought through it and rid of the infection in her body.

Then, for preventative measures, Christy was prescribed to undergo a few more rounds of chemo...which she did, but not without misery!

After only 2 rounds (one month) of the grueling chemo routine, she went to the hospital , last Thursday, due to minor abdominal pain. Routine exams were done, and less than one week ago today...we received the most shocking and devastating news. ...
The cancer has returned, with a vengeance! There are now 12-20 new spots on her liver and the cancer has also spread to her lungs. She was given a "less than hopeful" prognosis. HOW CAN THIS BE???? Our hearts are aching as we try to swallow the words of her doctors, both at Allina and Mayo. Heavy chemo (which she has been doing) is their only recommendation.

After seeing what chemo has done to Christy (too nauseous and ill to get out of bed for days on end or hospital stays because her white blood cell count is so low), we are turning to a much more integrative approach!

We are feeling Blessed that an integrative cancer center in Chicago is willing and eager to take her on as a patient. She is scheduled for a first appointment on 8/14. They take a more holistic approach to care - they have conventional chemo, and also chrono-modulated therapy that is widely done in Europe and is FDA approved, yet is the only clinic in the US that is offering it currently.

We are hopeful that they will have some new and effective treatments!

As you can imagine, Christy's current medical expenses are mounting exponentially. Tommy, her husband, has now also taken leave from work and Christy, of course is, and has been, on leave.

This new treatment, although somewhat traditional (with some chemotherapy) is covered only minimally with insurance.

We are not giving up! Christy is the greatest fighter I know (admittedly kicks my butt) and this new plan gives us the hope we need.

Thank God, she is feeling healthy right now...hence the pictures taken at our family cabin last weekend. Let's keep her healthy! Please pray, above all, and if you can, donate something to help with this new chapter of her treatment: we believe this will make the difference!

Love you all! Hug your loved ones!

God Bless,
Dana (and Christy's family)
+ Read More