Gina, Todd and the Beldon Fab Five!
$19,810
of $20,000 goal
Raised by
166
people in 28 months
Update 2-21-2017......I continue to battle "The Fight of my Life" .....to find answers and to regain my health!
Todd and I were told by the ER Doc during my hospitalization in Nov. 2016; that my needs for accurate diagnoses and treatments were critical! History, Labs, and Cultures showed my medical needs and attention were beyond what a regular hospital or ER doctor would be able to treat. He told us that I needed to be evaluated and treated on a much larger scale University such as The Mayo Clinic's, NYU, or Emory University. With his main suggestion being the Mayo Clinic in Minnesota, as they have the largest top notch Infectious Disease Unit! We discussed our options and made the choice to start with Emory University Doctors here in Atlanta first! Obviously for reasons of convenience and the financial aspect not have to travel out of state, or be away from my family! I did however contact the Mayo Clinic to see what all it would entail if we did infact end up having to go that route, at some point along this quest. They did at the time accept our insurance, but for my specific area of Specialists and area of treatment while there would not be covered fully under our insurance plan! This would and will make it financially near extreme impossible!!
I am now, and have been under the care of 3 Specialists at Emory in GI Dept., Ortho/Pain/Spine/PT Department, and one in Infectious Disease Department. I also am being treated here in Newnan by Dr. Rob DeBease and have been with him since 2014! He touches on all areas, treatments,specific supplements and foods I have to be on!
The last several months I have undergone several GI and Rectal surgeries, procedures, Series of Epidural injections......etc! The latest injection procedure was to aspirate a cystic tumor that has been growing on sacrum in lower back left side! This was done 4 weeks ago and the bigger one on my right side was aspirated last Thursday 2/16/17! My body is continuing to "GROW" all sorts and forms of cystic tumors, as well as the continuous resistant strains of Bacteria, Fungal, and Candida that are still present and flaring with a vengeance! My Team of Doctors have tried to successfully treat with all sorts of specific formulated medicines, Therapies, Scans.....with some relief of symptoms, but "NoT" Successful at finding the base and root of what is behind this nature of disease and infection that has taken over my insides! We do at the moment have a bandaid of pharmaceutical medications controlling the bile leak and Biliary Reflux! This has helped my quality of Life, in giving me some good days in btw the bad now! Very thankful for this as I am able to be out in life more days, and able to enjoy my husband, children, and friends Thank goodness for make-up......I love when I hear from people...."Well, you don't look sick at all!!"(Great,then I've been given a gift today and I am thankful)
The bandaids which are the medicines.....will NOT cure the Huge underlying.....what I call "The Perfect Storm", that I am dying a slow death from inside!! Like with anything.....the longer your body carries and breeds numerous types of infections....for such long period of times......your result is disaster and shutdown! My insides have been in such turmoil and in a compromised state now with no relief!!! My organs, tissues, cells, blood, bones, are completely vulnerable to the disease and sickness My compromised cannot fight! It's as if you had a fire extinguisher and you were trying to put out small fires here, there, everywhere, never actually putting them out.....and now your extinguisher is DONE! What happens.......One Big WildFire
Right now the areas on fire and under attack are adrenal glands,liver (Still), sacrum, and spine! The latest scan shows hormonal dysregulation as it is now out of whack with me losing all of my female organs prematurely!!!
We still MUST find the ROOT of all the resistant infection/disease/pain/ and ✋ STOP it as it is now attaching itself to bone and penetrating through! This is highly dangerous and can be detrimental with septic infections running rampant through my body!! I am in need to under Go all sorts of time sensitive, extensive testing, treatments 3 times a week while we wait for certain results that will lead us to our next plan of action, which may be Minnesota Mayo? The cost of testing, Specialist, and immediate needs for 3 times a week specialized treatments are extremely expensive and not covered under insurance and some with only partial coverage.......the rest is completely out of pocket! It is now a New Year with new deductible and with what needs to be started immediately is astronomical for our family of 7!!!! Todd works very hard to provide for our family, and without me able to help with income, it leaves it solely on him and his teaching salary!!! His salary barely covers it monthly much less any outside expense or big time medical needs!!! I am a Fighter those of you who know me.....know this well and I'm doing my very best to keep searching for answers and key to restore my health once and for all!! I continue to hold God's hand and look to the "✨Light✨ with faith.....when darkness is all around!!! There are many steps and protocol which needs to happen immediately! We are at the mercy of the IRS and them releasing our tax return so we can get started!!! We are asking for anyone and everyone who is capable of helping to please reach out and help our family.....every little bit helps and is helping me to get closer to finding that answer!!! Every minute is precious as we all are unaware what tomorrow brings!
If you are unable to help with a donation at this time.......your prayers are so welcomed in your homes and at your churches! They are truly gifts of gold to our Family❣️
I can't even begin to thank you all.....who contributed last fall of 2016! That money paid for a major surgery and all my GI procedures at Emory!!!❤️❤️ Todd and I are blown away with all the continuous LOVE, Support, Thoughts, that continue on a daily basis!!!! We Love our Family, Friends, and this Community to no End!!!! Hope Shines Brightest......When Your World Is Darkest✨✨
Love to all in 2017........."The Beldon Bunch"❣️❣️❣️❣️❣️❣️❣️
Love,
Gina Beldon
More blood work ...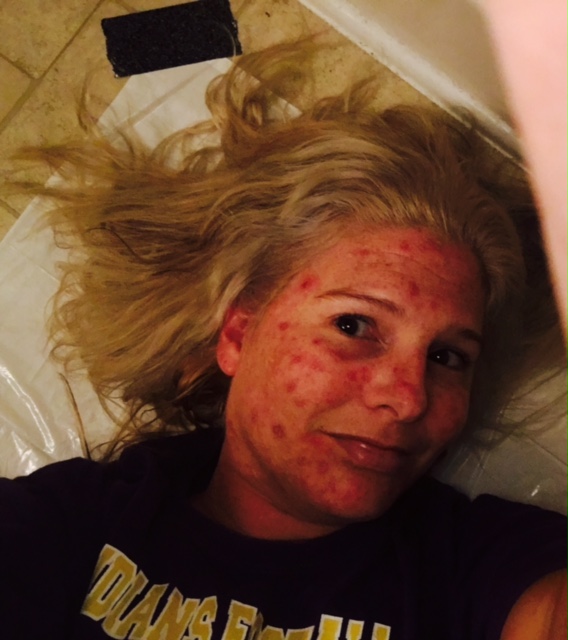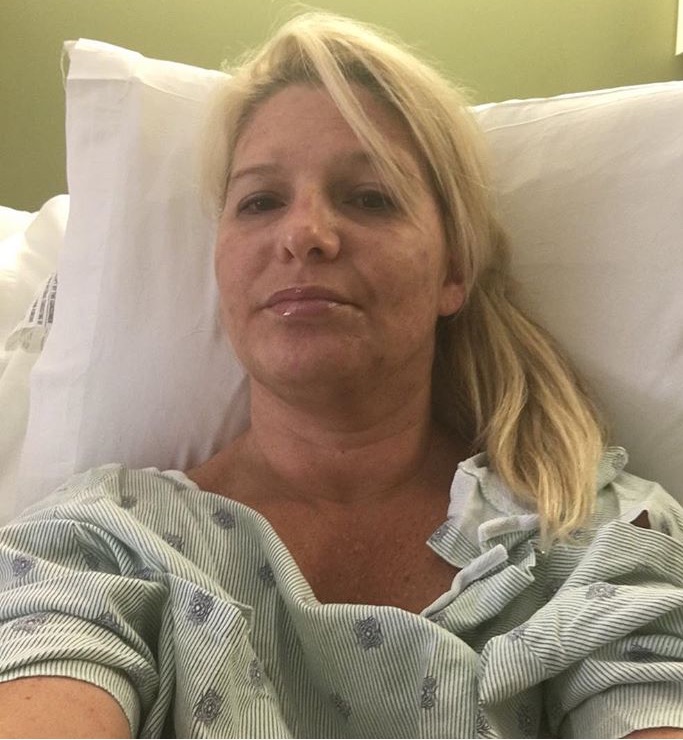 + Read More
Wow! Todd and I cannot even begin to express our heartfelt gratitude, to those of you who have been so generous with your contributions! Your beautiful messages of Love, Support, and Encouragement, continue to really tug on our heartstrings❤️ On the immediate Horizon for me tomorrow, will be another exploratory surgery, where they will go in to the sigmoid intestines and colon to scrape tissue to send to pathology for biopsy. I have contracted several debilitating bacterial infections over the past few years, and now my body has become resistant to traditional antibiotic treatment. The drugs that I need to fight the bacteria create more and more yeast growth, which is a dangerous vicious cycle. It is my constant prayer that God will continue to light and guide me to the right doctors for the puzzling medical situation I find myself in!
+ Read More
Everyone is so beyond kind and generous!!!! I am just Speechless!!! Many, Many heartfelt tears along with the deepest Gratitude! I am so blessed and honored to walk this earth with each and every one of you!!!! True Angels on Earth paving the way for me to get the healthcare and proper treatment I need to survive this Battle!!!! Thank you......Thank you........Thank you from the depths of my ❤️ And Soul!!!!
+ Read More