hand up please thank you everyone--
$3,050
of $3,000 goal
Raised by
17
people in 49 months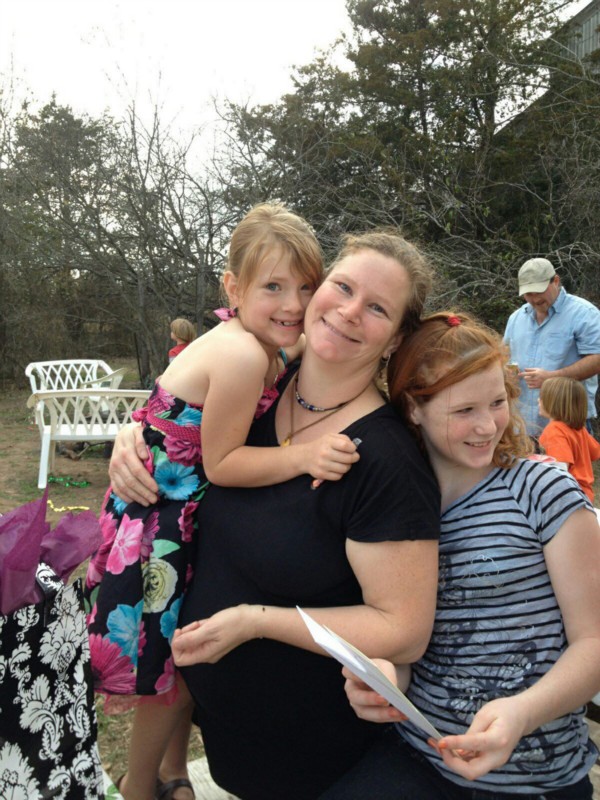 hello. my name is cheyenne.we were members of the Twelve Tribes Communities for years. we gave everything- our time,our will, our hard earned money,etc. to build the life there. we held nothing back. after giving birth to five children and 14 years of loyalty, we were excommunicated. I was pregnant with our sixth ch
ild and we were sent away with $200 and an old mini-van that had 165,000 miles on it. they were going to sell it to the junk yard, but graced us with it instead. miraculously it made the trip from missouri to california,where i have relatives and the winters are tollerable for living in a van. we lived in that van for 6 months. luckily, many friends let us stay in their homes and garages .my husband,scott, worked for friends pruning trees. his small income allowed us the opportunity to stay in hotel rooms much of the time. otherwise all 7 of us would sleep in the van.
on christmas eve we couldn't afford a hotel room. we had no friends available to stay with. we asked around at churches-- but no one helped us. it pored rain on our little van all night long.
eventually scott got a steady income and we found a little house in the sierra foothills. sadly, after only 3 months, my husband was laid off. we had no prospects for work and had a hefty rent to pay. we decided to hightail it to colorado, where his parents reside.
i spent the last month of my pregnancy and the first 6 weeks of my newborn baby's life there in his parent"s small three bedroom home. they do not have much money- only enough for themselves to get by on. it was a tremendous strain on them to house all of us.
thankfully we found a rental home just in time for the new school year. we lived right behind the elementary school.it was a good place.
winter in colorado can be hard on laborers. work slows due to weather and so does income. we had to borrow $1,000 that winter to pay our rent etc. we still owe $200 on that loan from a friend.( btw i owe $1000 to my aunt, but we have little faith we'll ever be able to pay that back.)
an opportunity came up for us to purchase a house in texas. it was an owner-carry type purchase and seemed promising. the property is a place the twelve tribes recently left from.
the story was that the twelve tribes had abandoned it and the business they ran here. the family that invited us had left the community by staying here when the community left.they were supposed to move with the community back to the more established clans up north.
at first it seemed like a wonderful place and that we could help each other heal from our time in the community. i began planting edible container gardens and using the junk laying around for useful things. the property is wooded and has many edibles and medicinals so i was very fascinated by the flora and fauna of texas.
as time went on, we realized that their children had some ownership issues. it seems like a logical problem coming from the place we come from-- not calling anything your own-- never even having any spending money in the community. but these children were very bossy about the land and felt that since their parents were buying it, then they were entitled to possess it all, bossing and bullying anyone that they felt threatened by.
we had decided to peaceably move on for their sake-- so that they could continue their life here. that meant that my husband would have to go back to colorado and work for at least two months to get enough money to move us.(the wages in texas are 1/2 what we made in colorado.) we figured we would just wait til the school year ended. that would be roughly 2.5 months.
as soon as my husband left, things had become very strained between our families. there are grave misunderstandings that have been taken way too far. we don't feel safe here any longer.
the job my husband has right now in Colorado is ideal.he makes a sustainable wage. i have a babysitting job waiting for me there as well.(3 of my children are still under school age.)
i was willing to be here without my husband for these two and a half months, until all that has happened since he left . we feel very threatened and imprisoned and i would really like for my children to feel safe.
my husband feels that we should no longer have to face these things alone and is willing to loose his job to come back to texas to protect us. but if he does that, then he will be sealing our fate to be neighbors with these people for a long time.
we simply lack the funds to get us from texas to colorado and then the money for a house won't be saved up until june. i feel very unsafe here and really just want to move on and never look back.
my dear friend suggested me posting this and so i have just to bury my pride. i'm setting my goal for $5,000 because that would be a very generous amount to move us and get into a house right away. we just need a little boost-- anything helps--even if we don't get the $5,000 goal.
we accept total responsibility for our lives and our life's decisions. it is our responsibility that we ended up in a cult. we count our time as a bitter blessing as it helped us grow from the wreck of a life we used to have to the strong parents we are now.
we went through hell in the twelve tribes community being shunned and excommunicated and we really need a break from the trauma. we have always been generous with everything we have and giving to a fault-- i will write a book someday of all my life adventures and trials. keep an eye out. thanks for looking.
+ Read More