Elfin Kennels Dream
$520
of $10,000 goal
Raised by
6
people in 67 months
Dogs....I love them, they fill me with peace..
They've made me whole again.
I want to share that feeling with others.

My goal is to create a place where women that have had violence and sorrow in their lives can visit and feel the love of a dog and enjoy the beautiful and quiet surroundings of the Alaska countryside.
I have a spot of land that will be leased to me and I need some help with some of the start up. I have the dogs...I need the dog houses.. I need a human shelter where we can come in and get warm, talk about life and just watch the snow fall. Nothing big, not fancy and totally off the grid. I live a basic lifestyle, I don't like leaving a large footprint in my surroundings.
Shown below are examples of the type of building I'd like to build.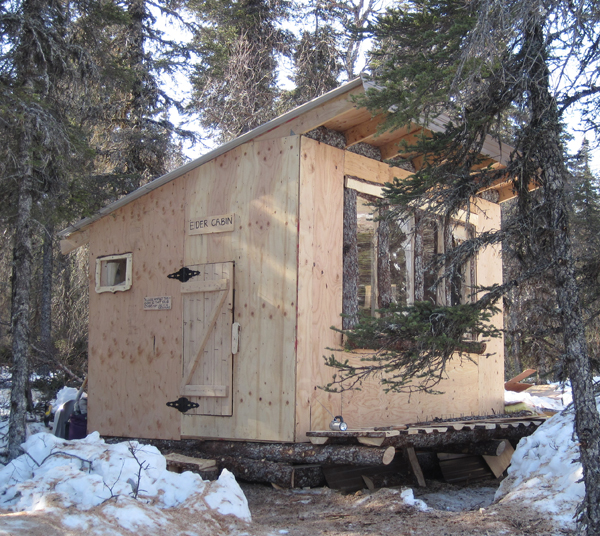 My vision of the Elfin Kennel experience:
* Who we will serve
Women in need of solace who have had upheaval in their lives due to domestic violence and/or abuse, a death of a loved one or a major life change.
* The Elfin Kennel experience
Will include a visit to the kennel, meeting the dogs, learning about mushing and learning to drive a dog team. The magic you will feel of traveling by dog team is just to hard to explain, one must try it for themselves. The visit will be customized to fit each person's needs and abilities. No requirement of athletic ability or previous experience. Ranging from a visit with the dogs to hands on instruction and driving your own dog team, we can make each person's experience meaningful.

* The dogs
Women will witness the heart, courage, and love of adventure in these dogs and discover those same things in themselves. The dogs themselves come from all walks of life, from racing kennels to rescues from bad situations, they range in ages from 4 to 12 years old. They are my family.
*Cost
Based on length of visit and activities provided and will range from as little as $50 to as much as $1000. I hope to have enough funding to provide financial aid to those who can't afford it.
*Lodging

Future plans include having a guest cabin at the kennel. At this time lodging can be found close by at our nearby B&B's in Talkeetna.
Quietly mushing through the trees.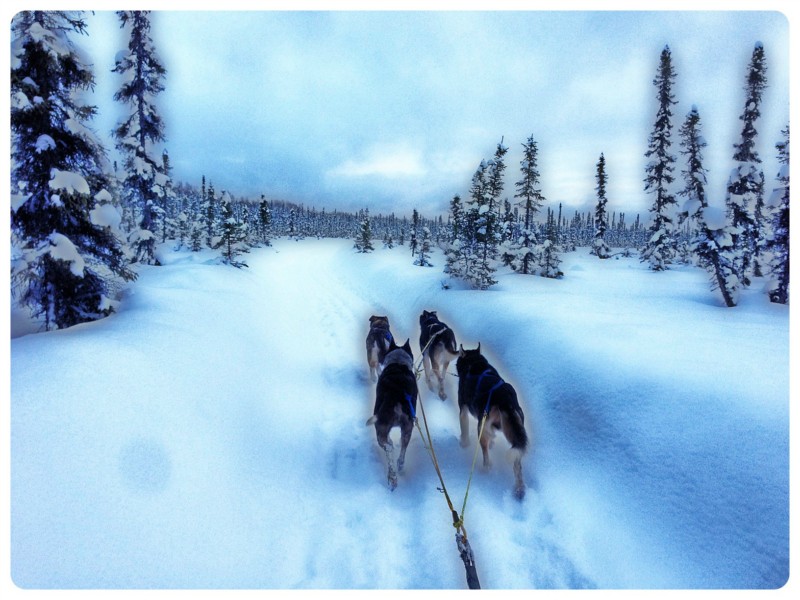 Sam, Sarge and Ivory always ready to share the fun.

* Who is Elfin Kennel
I am a survivor of life changing events, physical and emotional, and I live in the small town of Talkeetna, Alaska. The outdoors has always given me inner peace. Being able to combine my love of dogs, mushing and the outdoors all in one is fantastic. I began learning about dog mushing in 2008 and am still learning. The sense of being able to glide over the trails with only my dogs as company is thrilling and I want to share this feeling with others. I want them to enjoy the the bond that forms between the musher and dogs as you learn to work as one.
Snakeriver, my first sled dog and the love of my life.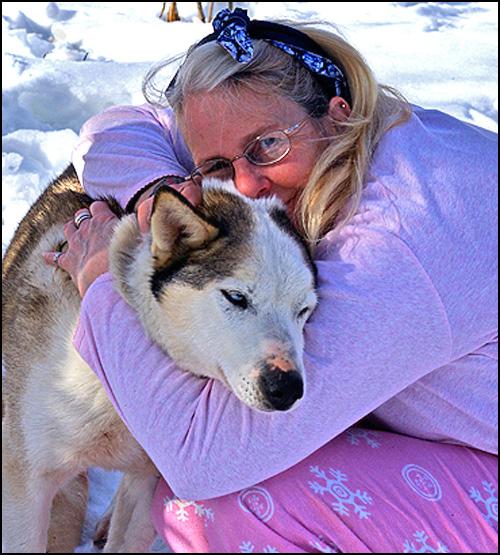 + Read More