Monica Hines Faith Fund
$1,665
of $10k goal
Raised by
36
people in 47 months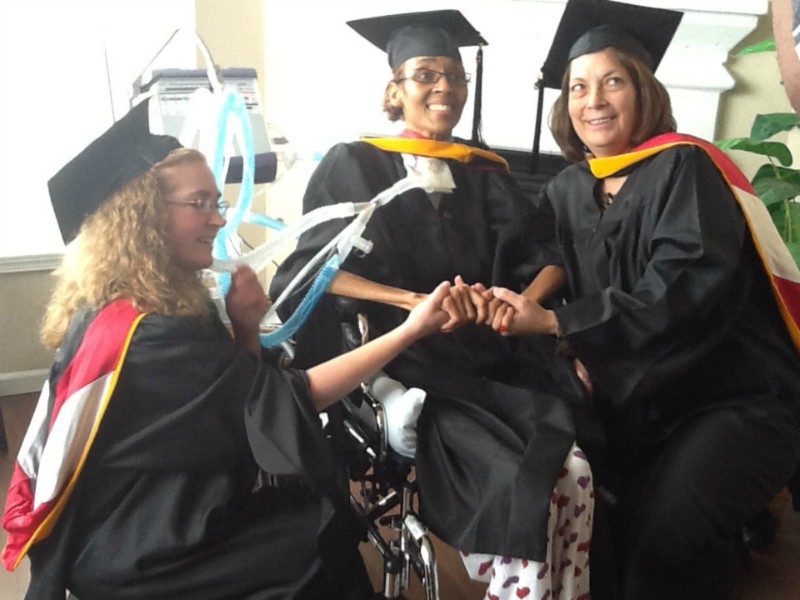 April 20, 2013 makes one year since Monica Hines was diagnosed with brain cancer. She was given 2 weeks to live. She looked the Doctor in the eye and said "No not so, I shall live and not die sayeth the Lord". When the Dr diagnosed her, he said "her Faith is what brought her this far". This was not the first time Monica was given a time frame on her life. Monica has been beating the odds for 14 years. Her battle includes Breast Cancer as well as lung Cancer.Her battle with cancer has not crippled her faith. I am proud to announce this month Monica Hines was awarded the degree of Master of Science in Project Management from St. Mary's University of Minnesota. Her Faith brought her to that moment and has carried her through. She has the fight and determination to succeed although the odds are against her. Her FAITH in God is amazing. She managed to raise seven children as a single mother. She continued to work vigorously in her church and community. Monica has a special place in her heart for children. She was a in home daycare provider, a Sunday school teacher, as well as the Sunshine band leader. Although she had seven children of her own, her doors were always open, taken in foster children, friends and family.
She overcame tremendous obstacles to succeed. She never gave up her fight to continue living her life to the fullest.The race is not given to the swift nor to the strong but to the one that endures to the end! My mother has endured some hardship however she never wanted self pity. She kept a smile on her face. In her sick bed she continues to do the work of a missionary and encourage others to have faith no matter what the situation. Monica is now in Hospice. What she would like to leave for all to remember is "I have not lost my faith, remember with God nothing is impossible". My mother is living to live again. In the mean while we want to make her life worth living, by showing love while she's yet here! Let your light shine....Please show love and support with a monetary contribution. My mother has medical expenses. She does not have life insurance. In the event Monica is called home to be with her heavenly father we (her children) would like to honor her wishes. Monica wants a beautiful homegoing ceremony. Your financial contribution will help no matter how big or small, it is sincerely appreciated! You can also make a contribution at Wells Fargo Bank to "Monica's Faith Memorial Fund". Contact Monisha Turner at Monishawash@yahoo.com or on Facebook if you need more information. Thank you!
+ Read More
Help spread the word!
 731 total shares
thank u to my family and friends who donated to MONICA because of knowing me and hearing my stories about what a remarkable friend and woman she was.
+ Read More
Rest in peace, Monica. You were one of the most positve mined person ever. My prayers are with your lovely family.
+ Read More