DISLABELLED PILOT PROJECT
$9,321
of $10.4k goal
Raised by
96
people in 49 months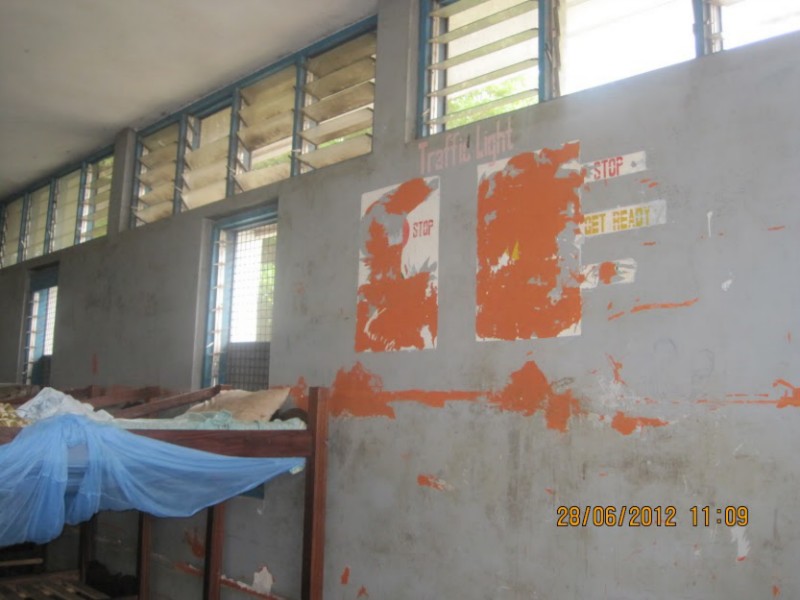 The main goals of the project are to (the goals are further explained below the following list):
1. Break the stigma attached to people with special needs
2. Create a sustainable way of providing learning and teaching materials (especially technologically advanced materials) for efficient learning and teaching at Special Schools
3.Ensure a safe, clean and conducive atmosphere for effective learning at Special schools
4. Harness creativity and develop skills in special students
Special Education in Ghana is given very little attention by the government and the Ghanaian society in general. While volunteering at AACT and Dzorwulu Special School last summer, I realized that the children were very brilliant and creative but lacked the appropriate learning materials for efficient and exciting learning.
Due to the woefully inadequate resources, the teachers also struggled to teach effectively. The schools had very few books .I recall sitting in a class learning about the organs in the human reproductive system without any visual aid whatsoever. The learning environment was also not conducive and disability friendly: the walls were peeling, there was a low level of hygiene observed and there was no maintenance of the infrastructure.
After making these observations I realized that these problems needed to be addressed immediately. This pilot project hopes to lay the foundation for a solid and sustainable special educational system in the two special schools involved with the hope that it will serve as a model to be replicated in other special schools.

To sustain the project, the donated learning and teaching materials will be used to create calendars, cards and other craft pieces during a summer program organized by the DISLABELLED team. These items will be sold to raise funds for the school to re-stock their learning and teaching materials after what we have donated has been depleted. We are also liaising with student groups at different teriary and secondary instituitions to visit AACT and Dzorwulu Special as part of their community service programs to continue the workshops that we start in the summer. This will build long-lasting partnerships and will further sustain the project.
We have started fund-raising by selling button badges and organizing bake sales. We hope to raise about $450 from the button badge and bake sales.
The other members of the DISLABELLED team are Sedinam Worlanyo and Nana Ama Akowuah.
FIND BUDGET HERE: https://docs.google.com/file/d/0B1sUVL6OASYSNUNkeVljNVJPVzg/edit?usp=sharing

Please check out our blog:
+ Read More