Support Honduran kids
€3,788
of €5,300 goal
Raised by
64
people in 31 months
My name is Manu, the president, founder and trainer of BIBVA (Bay Island Beach Volleyball Association). At the young age of 14, I was given a great opportunity at a full sports scholarship and to be part of the Honduras Youth National Volleyball Team. That led to my career as a professional volley ball player for the Honduran National Team.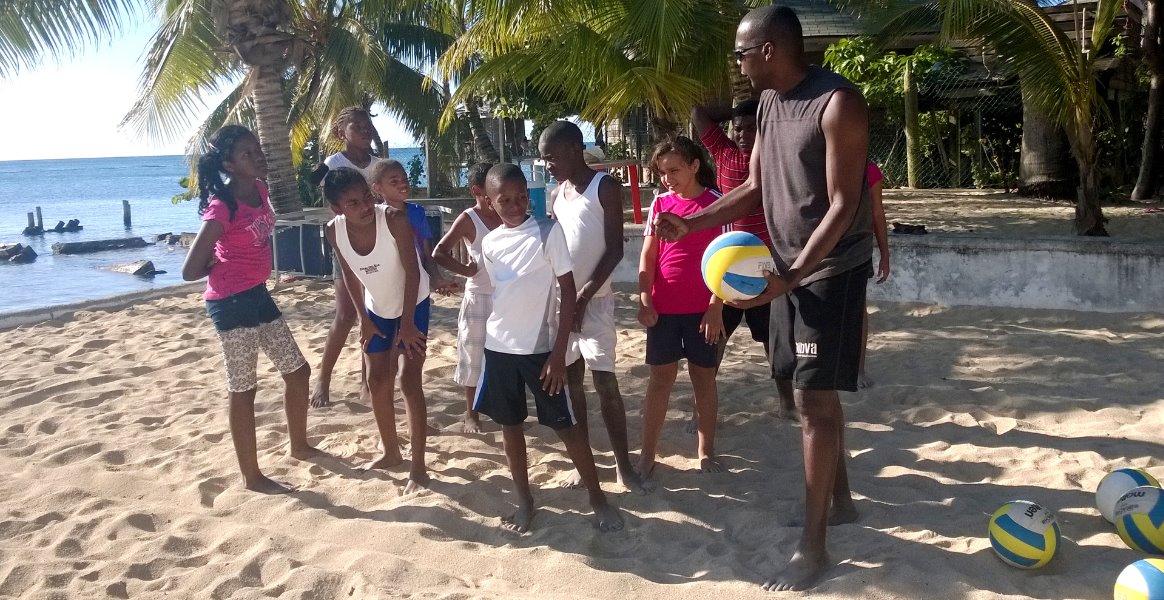 BIBVA, my big dream

For years I've had a dream: starting a sports based foundation for at risk children on the island. With the goal of giving them more and better opportunities in life. My goal is to  teach them self confidence, respect, discipline, leadership and teamwork skills along with knowledge on nutrition and maintaining a healthy lifestyle .
After years of preparing, I fulfilled my dream in launching BIBVA – Bay Islands Beach Volleyball Association.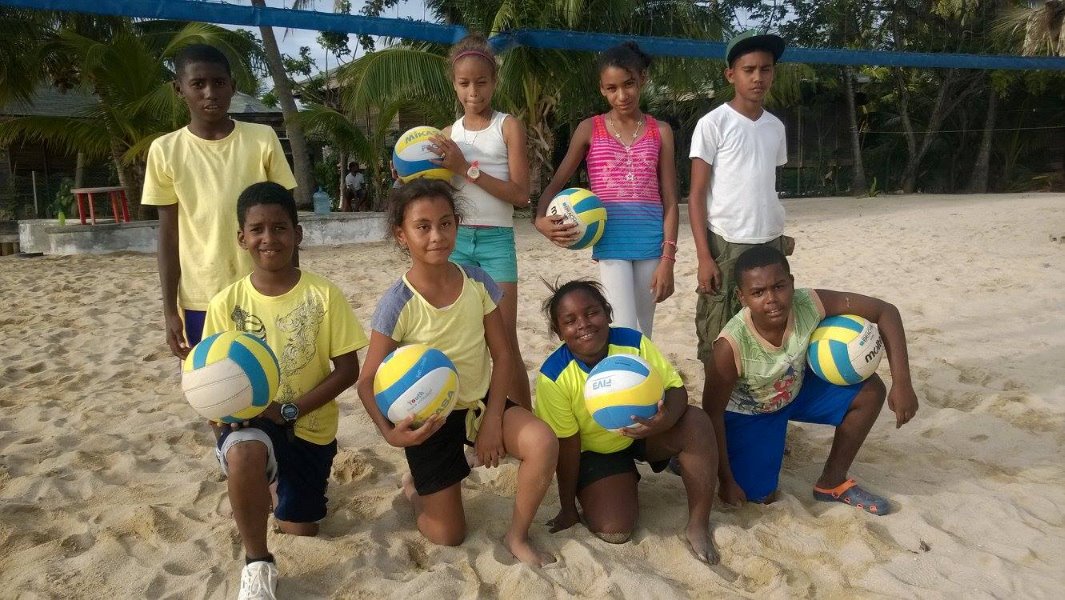 What does BIBVA do?

Kids that train with BIBVA are kids living in poverty. Lots of the kids come from poor families and have to work in the household or selling products in the streets.
Criminality, drugs, teenpregnancies and prostitution are common problems on the island and unfortunately these unpriviledged kids sometimes get involved in this.
BIBVA wants to give kids better opportunities in life. Besides learning how to play volleyball, the kids also learn to work on their selfesteem.  Playing volleyball gives them the feeling that they can achieve something in life.
This is the third year of BIBVA.  I am fortunate with all the help I get. With this help the number of kids that are involved in the program keep increasing each year.
What does BIBVA need?

As the parents don't have the opportunity or the financial means to transport their kids back and forth to the volleyball court, I pick up the kids and all togehter we drive to the court.
After the training, I drop them off back home.
Besides gasoline, I will use the funds to buy fruits and water. I think it's very important to teach the kids about a healthy lifestyle; playing sports, drinking water and eating fruits.
BIBVA is my big dream. Making the island a better place and improving the lives of the youth, is my goal.
I would be really greatful if I can continue training the kids for years to come and letting BIBVA grow bigger. 
The more kids we can train, the more lives we can improve!
Thank you so much for your help!
For more information, visit
www.bibva.com
BIBVA also has a facebook page:
https://www.facebook.com/bayislandsbeachvolleyball/?fref=ts
+ Read More
Be the first to leave a comment on this campaign.