Help save my cousin's life
€300
of €8,000 goal
Raised by
12
people in 70 months
Daniel Chong is my cousin. He was diagnosed with hepatitis C in 2012. When Daniel was just a few years old, he had Leukemia.  He spent his childhood battling cancer. As part of his treatments for Leukemia, he was given chemotherapies and numerous blood transfusions. 
His cancer was in remission before he hit puberty.  Unfortunately, he contracted hepatitis C through one of the blood transfusions.  His illness was not detected until late last year.  Around March 2013, his illness progressed to the point where his liver is shutting down.  His doctor in Malaysia has put him on the waiting list for a liver transplant.  Finding the right donor is a long and complicated process.  In order to keep his liver functioning, his doctor wants to inject a potent antiviral serum into his body.  This antiviral medication will have a 60% chance of prolonging the life of his liver while he waits for a suitable donor. 
A liver transplant does not cure hepatitis C.  There is no cure for hepatitis C, sadly.  Daniel will have to continue his antiviral medications even after he receives a liver transplant.  Without the right treatments, his new liver will also fail. 
Daniel is a good kid and has always been a fighter.  He survived cancer as a child and I believe he will win this battle too.  His first round of antiviral medication will cost around 20,000Euros.
Many members of my family are helping financially and emotionally and I want to do my part.  I want to do as much as I possibly can to help Daniel.  Please help me raise 8,000 Euros for Daniel's medical expenses.  He is only 24 years old and he has so much to live for.   I want Daniel to know that his life counts and that people from all over the world support him, want him to get better and live a full life.
I'm asking your help to save a life and to make a difference. No matter how small your donation, it still counts!  If you're my friend and you're reading this, please consider donating to my cousin Daniel instead of buying me birthday or Christmas presents this year. I'll be very grateful for your help.  Thank you. 
+ Read More
Update 2
Posted by Hon Chong
54 months ago
Share
Dear friends and supporters,

It's been a little over a year since I started a campaign to help my cousin, Daniel, who is battling Hepatitis C.

Today, I have good news to share with you! Daniel is doing really well after several rounds of treatments. His doctor was so impressed by his progress that he has removed Daniel from the liver transplantation waiting list.

These days, Daniel is able to live a full, independent, and happy life. The photo below is a recent photo of Daniel with his girlfriend.

I am truly grateful for your kindness and support. I really can't thank you all enough. I witnessed amazing acts of kindness from my friends and also from complete strangers.

You have restored my faith in humanity and I thank you from the bottom of my heart.

With love,

Hon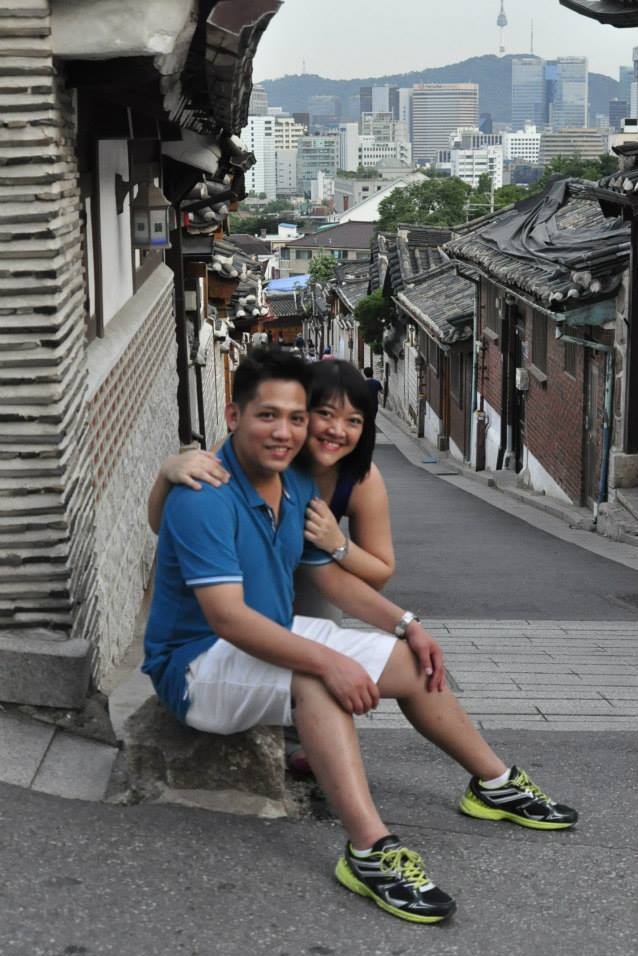 + Read More
Update 1
Posted by Hon Chong
67 months ago
Share
Last night we raised a total amount of 332 Euros including contributions from Gurdi-Burdi and Batelier which will go towards the medical expenses of Daniel Chong. A big thank you to all you beautiful people who came to support, all the amazing DJs, the super cool Gurdi-Burdi and everyone at Batelier. You guys have restored my faith in humanity. Thank you.
+ Read More
Read a Previous Update
There is a cure in the immediate future! Gilead Pharmaceuticals has created a drug called Sofosvubir, which when cocktailed with Ribovirin or interferon, depending on your genotype, provides a cure with an extremely high efficacy rate. Please look up the drug on Gilead's website, it should be getting FDA approval by December 8th. Let your doctor know about it so he can put him on the correct protocol. Best of luck to you!
+ Read More
There'll be a charity party to raise fund for Daniel. Come join us if you're in town. Drink, dance, have fun and save a life at the same time. For more info click on the link below. https://www.facebook.com/events/189392564549330/
+ Read More