What Happened to Amiyah?
$10,518
of $50,000 goal
Raised by
182
people in 27 months
What
happened to Amiyah?
That is the question no one wants to know more than her mom and dad Elisa and Andrew Polak. To digest this story we need you to understand us and our love for our children and please have faith in our family.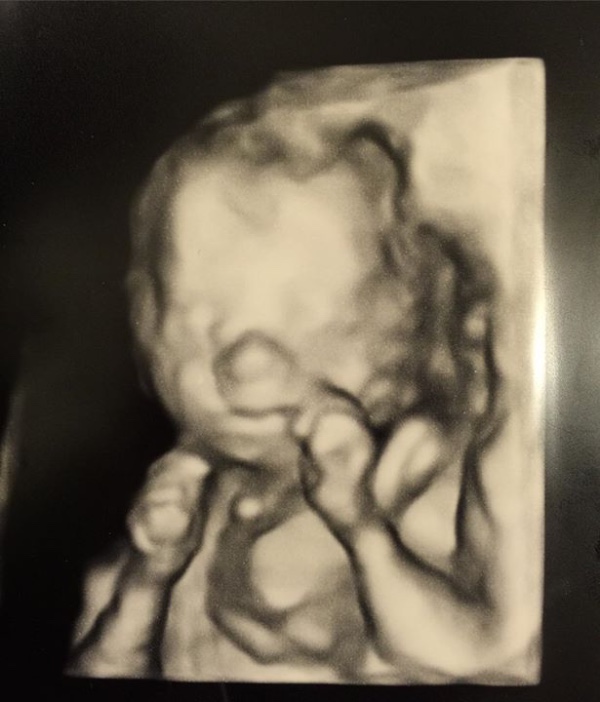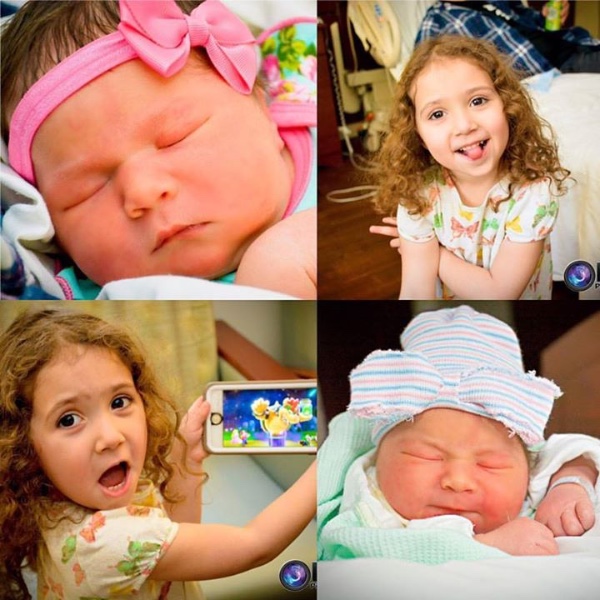 After giving birth to Amiyah,you know all the pain seems to just disappear when you stare into the eyes of whom you created. That over whelming desire to love and protect your newborn just floods every inch of you. Gosh she is beautiful. We just looked at her like a pair of stalkerish creeps. All our nerves about Mileena being potentially jealous of Amiyah went away quickly. Mileena loved her from first sight. Constantly asking for kisses and wanting to touch her. "Just softly mommy" she would say. "Let me see her eyes daddy" Mileena would chant until we lowered to her level to see. Amiyah's eyes are a big deal for us. You see I (mommy) have wanted a blue eyed blonde baby for a while now and once we seen that Amiyah had brunette hair we automatically assumed she would have brown eyes. She fooled us. Those beautiful eyes are a clear blue.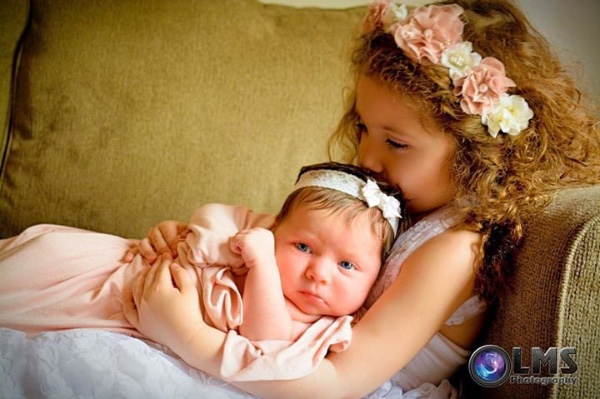 Life seemed perfect.
We got a new family car to travel more comfortably and safely for our babies.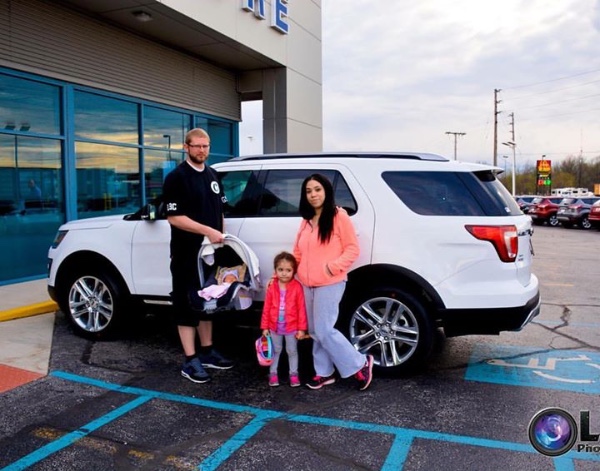 Mileena was a big sister and loving every moment of it.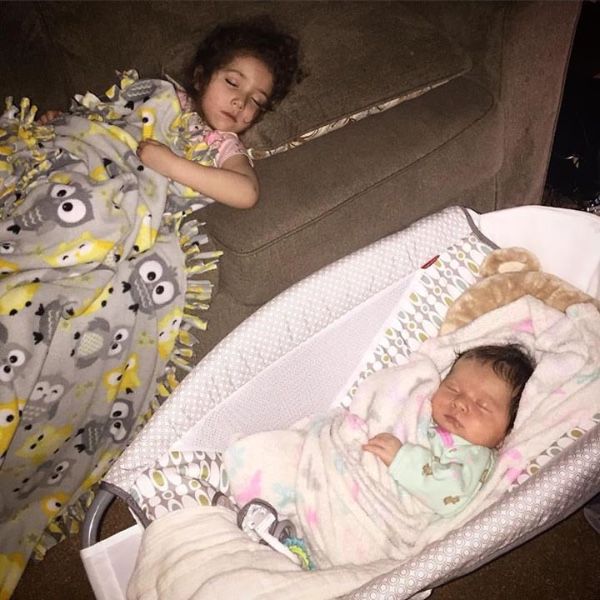 We had our complete little family. We even jokingly came up with the names TeamBlueEyes and TeamBrownEyes. Mileena would sing to her sister when she cried for a bottle we giggled and laughed at how much cuter her cry sounded compared to Mileena's. Everyday just felt like a step closer to our next goal and dream of becoming a family in our very own home. We got our credit scores in a great place, money saving up, and jobs that are wonderful. I just remember laying next to Amiyah in her Rock and play at night and taking the time to pray to God,not to ask for anything,but to thank Him for giving us such happiness and health in our life.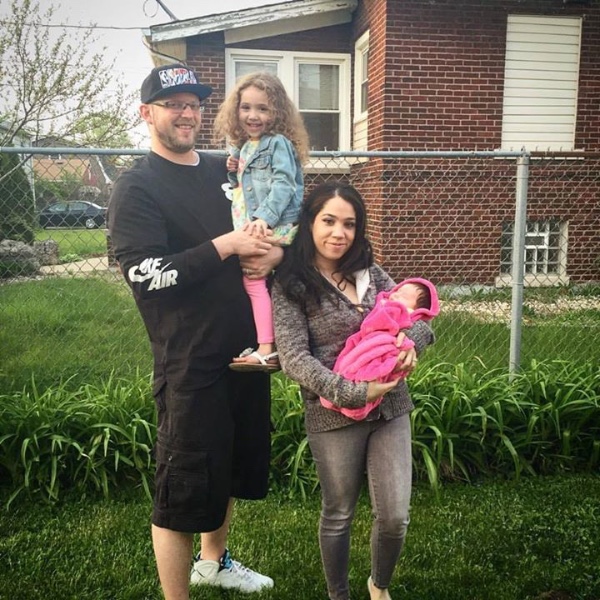 When Amiyah made one month we were proud. We had a system set up on who would sleep next to Amiyah on week days and weekends. We had each other's backs when it came to bottle feeding and bottle cleaning. We loved the outfit changes and daddy gave better baths than mommy did. We were all a team we knew what to expect and we were prepared. Even Mileena took part in wanting to help feed Amiyah and wipe her mouth clean. The joy we would have watching them together was amazing. If Amiyah had play time Mileena was there to talk to her, if she was in her rock and play Mileena would play peek -a-boo and I could swear the first giggle from Amiyah would be do to Mileena constantly making her smile.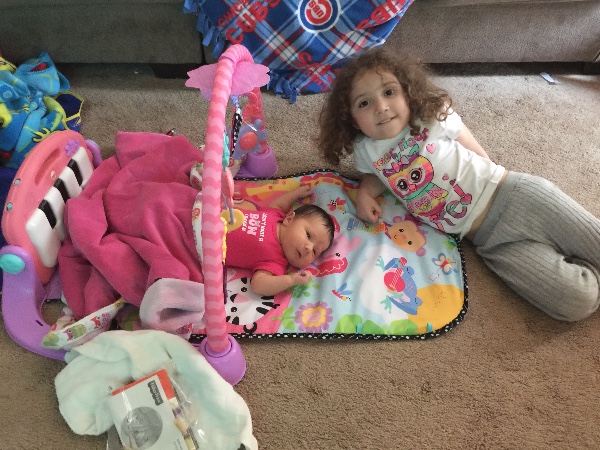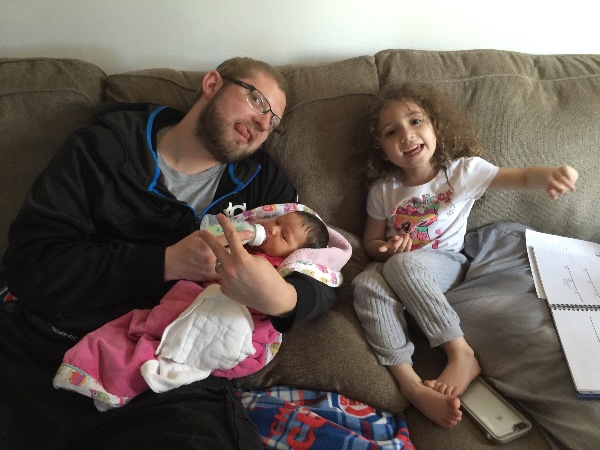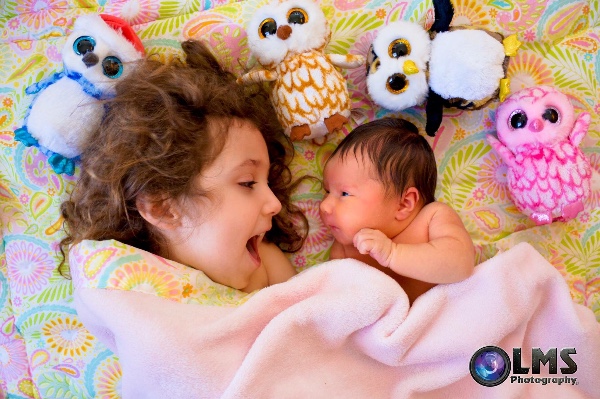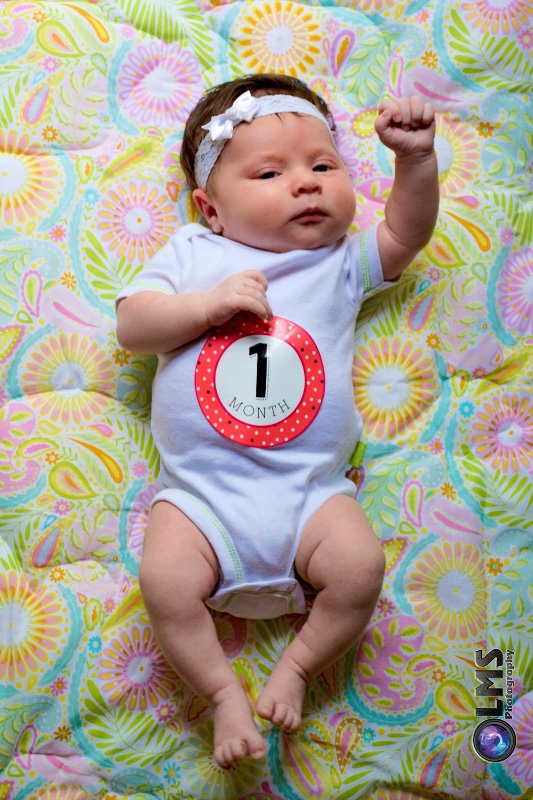 Sadly not all happiness lasts forever.
On June 4th,2016
Amiyah went into what the first ER called cardiac arrest after aspirating her milk. They called it a near miss (SIDS),
According to this hospital it took
7 minutes of CPR to get Amiyah back.
7 minutes.....
Due to lack of oxygen she has suffered brain damage resulting in seizures and strokes.
What hat happened to Amiyah?
After stabilizing her they transferred her to a Children's Hospital with an intensive care unit more equipped to help her.
Have you ever had that pitfall feeling when you literally get so scared you feel your heart stop? Usually it's just for a second or a moment. This is not that. Our hearts died in the hospital with Amiyah and have stayed in that pitfall.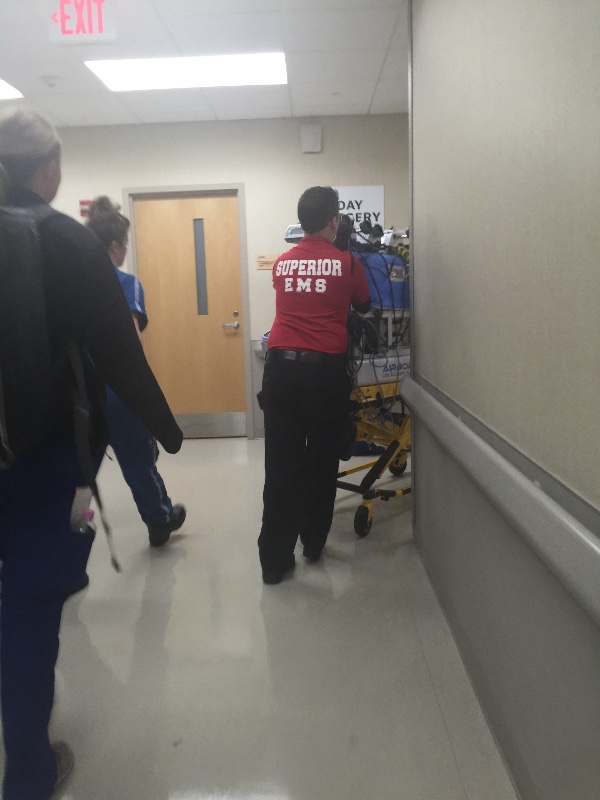 Less than 24 hours this life shattering event turned into a nightmare. The Dr. at this hospital gave a very different diagnosis falsely accusing my husband and I of non-accidental trauma. For legal reasons we can not discuss much details. However, if you watch the link below you will get a very vivid picture of what we are being falsely accused of.
Have you felt the punch yet?
It keeps coming.
http://www.pbs.org/newshour/bb/babies-die-disputed-diagnosis-sends-parents-prison-abuse/
DCFS was called on us within the 24 hours we were interviewed, our home searched, pictures taken, daughter Mileena interviewed and taken to the hospital for a physical and XRays. Both Amiyah and Mileena have no broken bones, no bruising, no scars, no fractures, no lacerations, no signs of mal nutrition or neglect and they still removed them from our custody.
Amiyah as well as her sister and grandfather share a history of brain abnormalities. There are many known diseases that can cause similar symptoms of what happened to Amiyah.
However, the doctors feel they found the answer and are sticking with it. Mean while no further testing is being ran no other answers are being searched for. Our daughter is fighting for her life and no one is looking for more answers because they feel they found it.
When we request other tests or surgeries to help potentially improve or help Amiyah they are over ruled hospital claiming it needs to be approved by DCFS.
Meanwhile our daughter suffers. She has had an ET Tube for a month now. The hospital does not agree with a trach for our daughter. They reccomend Hospice instead.
Mind you our daughter is very much alive. She takes breaths on her own the ventilator set just as back up support and has not been needed in over 2 weeks. She can urinate and have bowls on her own. Pass gas no problem, move arms,legs,and head. Her eyes open and are reactive to light. When you speak to her she moves more which to me lets me believe she can hear. She responds to touch and even crinkles her toes if you tickle her feet. She also coughs on and off.
All of these things did not come back at once it took time. Everyday she becomes a little stronger.
However without a gag reflex or cornial reflex the doctors are choosing to withdrawal her life opposed to fighting for her or even simply waiting for her to heal.
We will NEVER choose death for our daughters. For as long as they choose to fight we will fight even harder for them.
Sadly, since we can not come to an agreement with the doctors and because they involved DCFS we now are forced to go before a judge and plead our case on why Amiyah should have a trach over Hospice. It's up to a judge to decide her fate.
It is the most terrifying thing in life to be told have no choice on the life and future for your daughter. You can only be heard.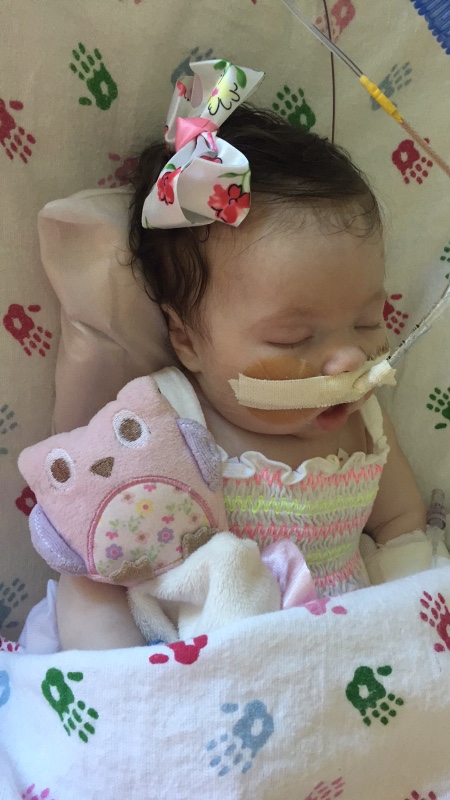 You know they say that child birth is the most painful thing anyone could ever feel.
I say watching your child pass away and return is more painful.
Even more painful than that is being falsely accused of being the monsters who did this to your baby.
Even more painful than that is someone telling you that you can't have the choice if your baby can live or die.
How is that possible?
How is any of this possible?
We didn't harm our child we could never. We love her........
We did what any parent would do.
We begged.....
Please change your mind please dont do this sobbing we begged for them not to put this death sentence on our child. Give her a chance have hope in her.
They still sent out the letter.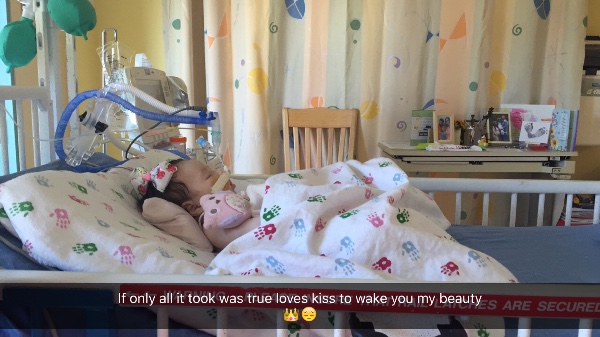 We have sat in her room everyday since June 5th,2016.
Most days we beg her to wake up.
Some days we try to stay happy hoping that positive energy might make her respond better. We talk to her, sing to her, hold her hand, pray for her, learned how to bathe her, change her diaper, what all her machines mean, what her ventilator means and how to use it, how to feed her, what meds she is on and what they do, learned physical therapy and work with her daily, the list goes on and on. We are determined to fight for her. No matter the judgemental stares, no matter how much the doctors don't want to say much we push to be in rounds to learn as much as possible.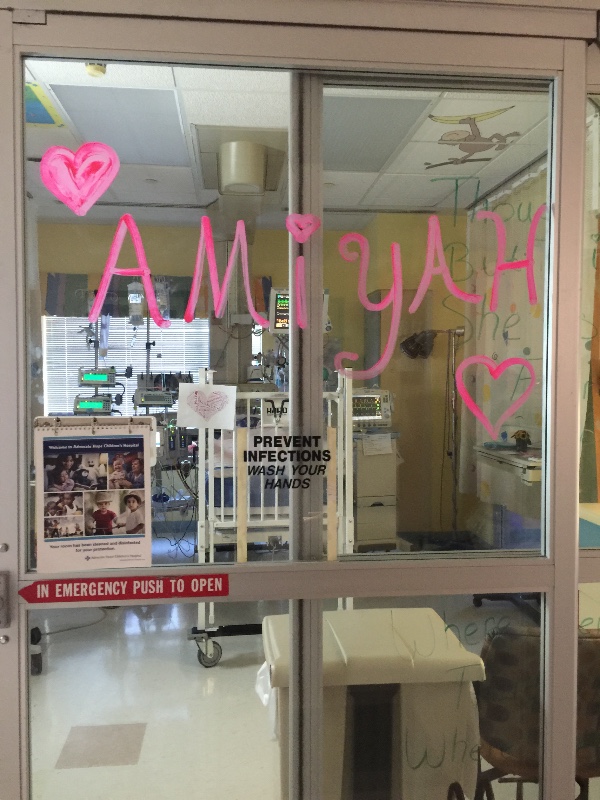 Do you know what fear is?
It's getting your daughter baptized before being forced to leave for court because you are unsure if she will pass while you are gone.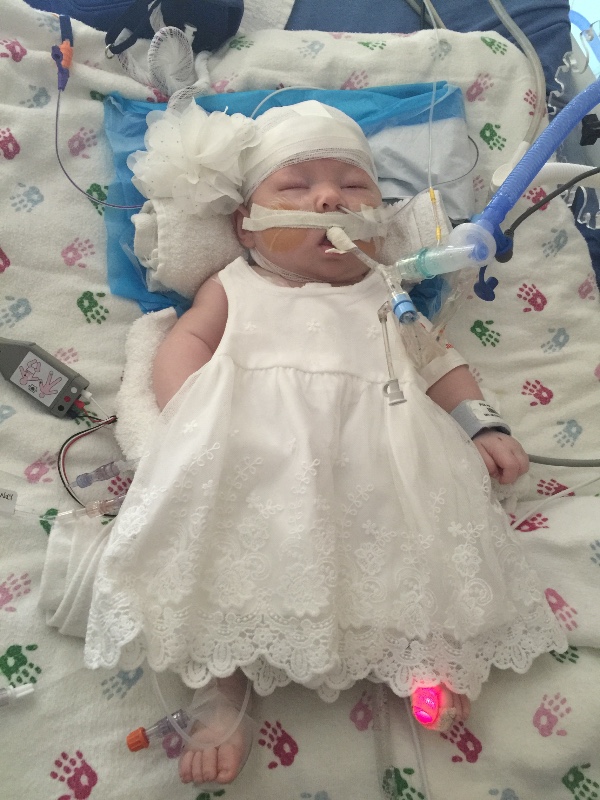 It's wondering.
"Will this be the last time I hold my daughter?"
Will this be the last time we watch her peacefully sleep?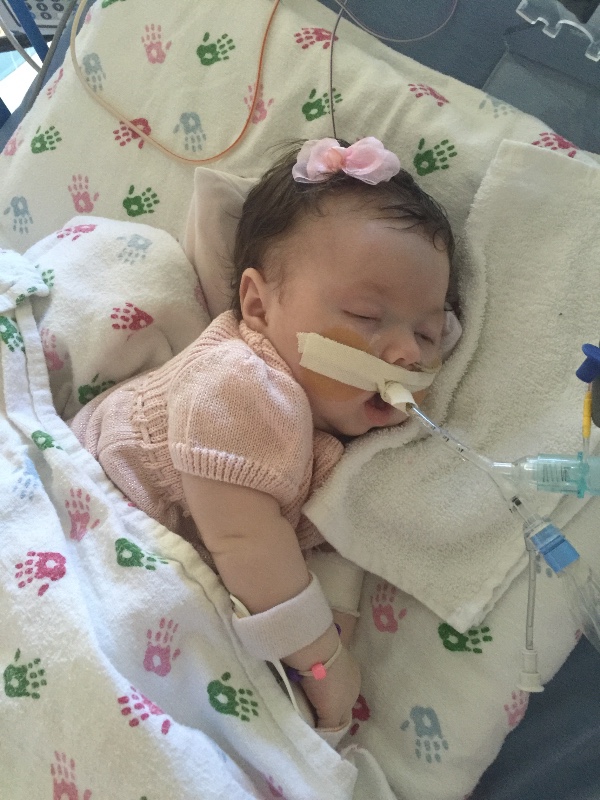 Will Mileena understand?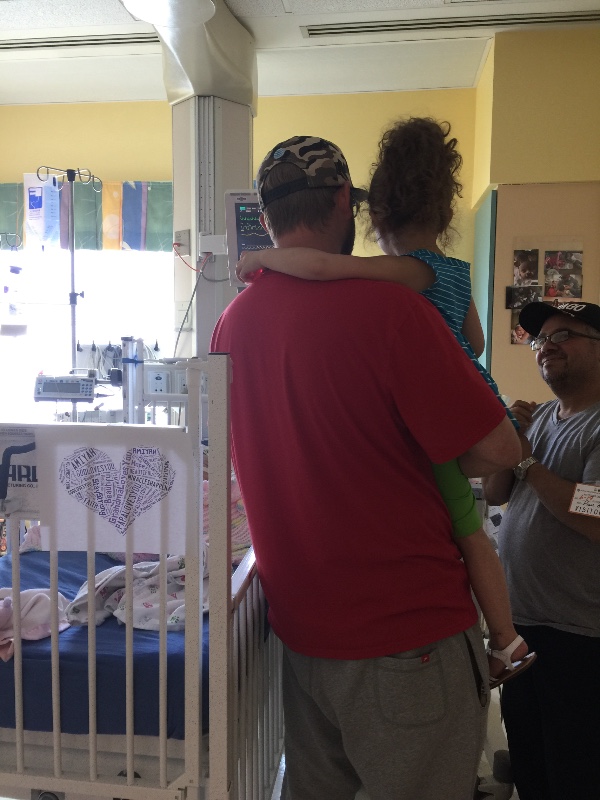 Can we save our family? Who will help us?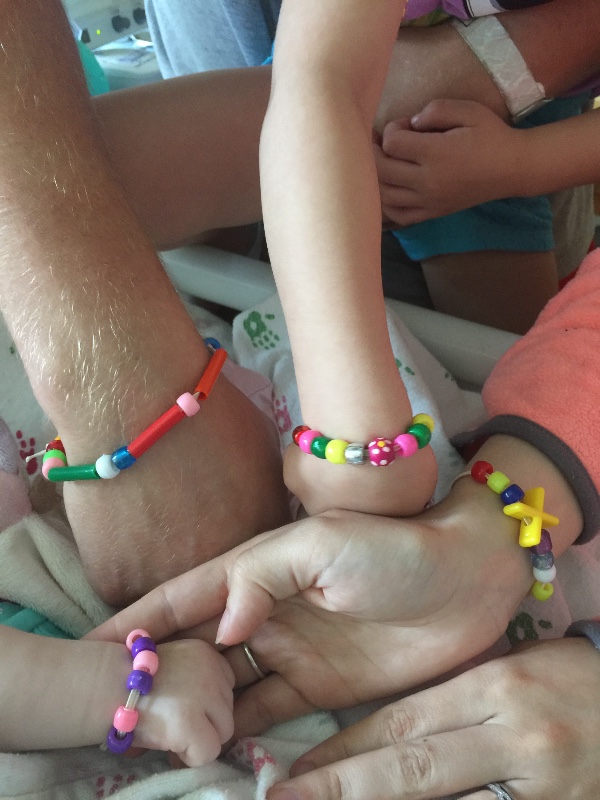 We know our family and friends who truly know us know our love for our daughters. They know our character.
We need your help.
Amiyah deserves justice
She deserves proper testing and answers to help her condition.
No we are begging for your help.
We need to save Amiyah not only from this illness but from this death sentence as well.
We need to prove to court that other things are possible to cause this type of injury. We need to prove to them that there is hope for Amiyah. In order to do that we need a second and maybe third opinions. As well as experts.
It is frightingly expensive and with only one of us still working we can not possibly do it alone. The consequences without a good defense is to great. Mileena and Amiyah could potentially end up in a foster system.
Amiyah could be put on Hospice.
We can be falsely accused and put in jail for a long time.
We understand this is hard to digest.
Please research and watch this link below. We are not alone there are others around the world living the same nightmare we are. Especially for those who do not know us. All we ask is for you to believe in us. Believe in our family. Help us find out
What happened to Amiyah?
http://www.pbs.org/newshour/bb/babies-die-disputed-diagnosis-sends-parents-prison-abuse/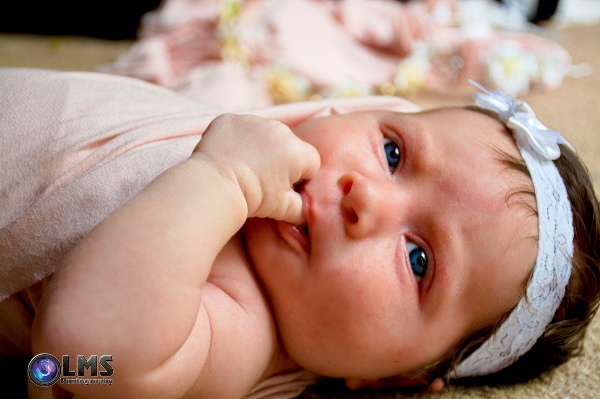 + Read More