Salad Bar Farms
$2,955
of $20,000 goal
Raised by
36
people in 30 months
My name is
Chris Massa
and for the past three years I have been working in schools, building gardens and teaching students about the important connections between our food, our health and our environment. To support these vital connections, I am starting a project called Salad Bar Farms.
      The main objectives of Salad Bar Farms are to teach students healthy eating habits, how to grow food organically, and to reduce school food waste. Currently, I am in the process of transforming approximately 1/5 of an acre at Balboa Middle School into a "mini farm."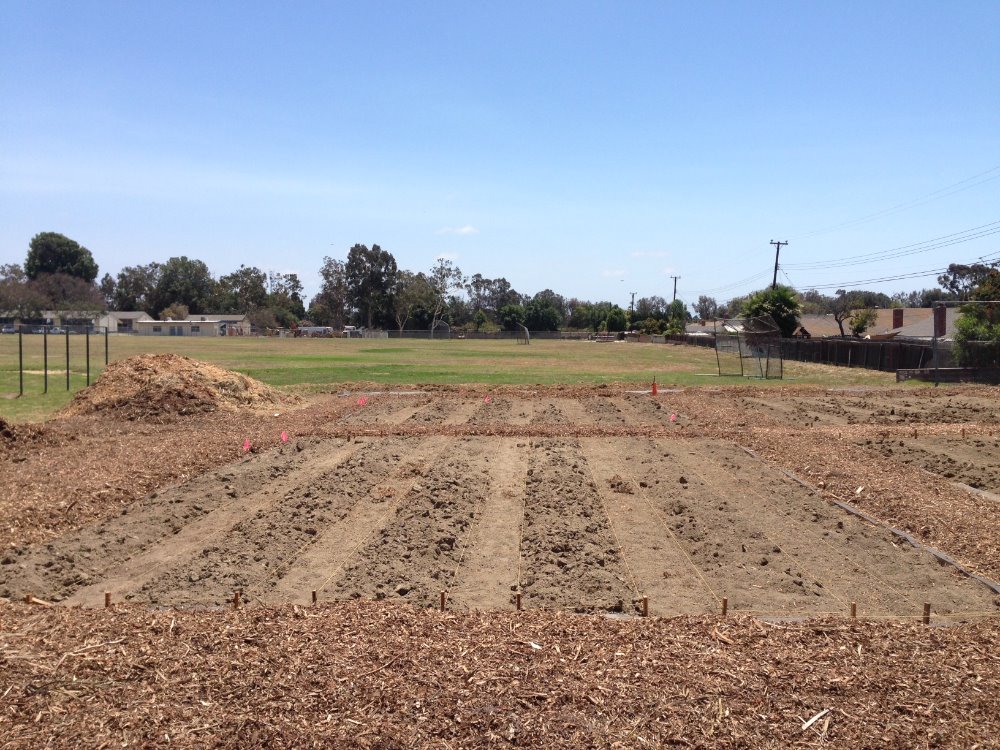 The educational instruction will begin in the cafeteria where students will learn to differentiate between trash, recycling, and compost. The students and I will collect compostable food scraps from the cafeteria and kitchen every Monday, Wednesday and Friday. This organic matter will then be hauled to Salad Bar Farms and composted.  Salad Bar Farms will consist of four 1,000 square foot plots. One of these plots will be devoted to student led projects. The other three plots will be used for intensive production of approximately 8,000 lbs of produce during the year for the school salad bar. Students will be planting seeds every 10 days to ensure a consistent supply of produce for their cafeteria. Because Salad Bar Farms will be located on school property, students will be creating their own food system. They will be responsible for the production, harvest, distribution, and marketing of their products to their classmates. During this process, students will learn about the core principals of organic farming.  Students will learn about the value of ecosystem services and the benefits of biodiversity by creating pollinator habitat. They will also discover how to grow food in a way that is more robust to the pressures of climate change by increasing organic matter in the soil, using efficient watering strategies, growing a diversity of crops and saving seeds.
      I am motivated to implement this project because I believe humanity is in a critical situation. Poverty, wars, pollution, and climate change are, in large part, caused by systemic failures of our society to take responsibility for the planet. I see Salad Bar Farms as a salient solution to start addressing all of these problems by supporting the health and well-being of youth and teaching them to be good stewards of the planet. I have already broken ground on the site and I am currently funding the project with my own money. I need your assistance to achieve further the development of Salad Bar Farms.  Below is the breakdown of the funding I am seeking:
Irrigation-                                 $1,000
Soil Fertility-                           $500
Tarps-                                         $500
Potting Mix/Trays-              $250
Seeds-                                         $750
Polytunnels-                            $3,000
Tools-                                          $3,500
Wash Station-                         $500
Shed-                                           $500
Labor-                                         $9,500
Total-                                          $20,000
Any support that you are able to offer will be greatly appreciated and will potentially help thousands of kids grow up healthy and conscientous.  Please consider supporting this project so that we can create a world in which there is...
"A garden for every child, and every child in a garden."
Thank you for your consideration and support!
+ Read More
Be the first to leave a comment on this campaign.