Show support for Laura and Tim
$3,295
of $3,000 goal
Raised by
96
people in 37 months
Hey Everyone! A few family members have decided that we wanted to make a gofundme for Laura Holsclaw and Tim Jones. They had a terrible tragedy happen this past weekend and the tradedy just kept getting worse. They have been through more this past week than any two young people should ever have to go through. Laura and Tim were expecting baby Lucas in mid-June. Friday, May 13, Laura started having complications with her pregnancy and she went to the emergency room later that night to see what was going on. Once the doctors figured out what was going on, they were going to go ahead and do an emergency c-section but unfortunately, baby Lucas didn't make it before they could get the c-section done. Laura was 35 weeks pregnant and her and Tim had to go through what no parents should ever have to go through; losing their sweet baby. The doctor had to go ahead and prepare Laura for delivery and everything took a turn for the worst. Laura's blood pressure dropped and and she had to be rushed in for emergency surgery. During this emergency surgery, they realized that Laura was bleeding internally and they could not get it to stop because her blood would not clot. They completed a blood transfusion but her body was rejecting this and everything that they tried and she went into critical condition. At this point, they decided to fly her to Charlotte to Carolinas Medical Center. After being there for a few hours, they finally got her in a stable condition. We are so thankful that God was guiding the doctor's hands and they were able to get her stable. She ended up having to go through one final surgery to assure everything was ok internally, but it seems she has faced several different complications every day. Laura is still at CMC trying to get through this tragedy and Tim has been by her side every step of the way. We are so thankful Laura has had such a strong support system throughout this entire process. Both Laura and Tim work very hard, but obviously they both have been out of work since all of this started. They have bills that are piling up(i.e. car payment, insurance, rent, school, etc.), and they are also going to have to pay for a headstone for baby Lucas, as well as, ground labor and the digging of the plot for Lucas. Again, neither Laura or Tim have ask us to do this for them but we care for them so much and we want to help eliminate as much stress as possible. They have been through so much and the last thing we want them worrying about is how they are going to come up with the money for all of this. If you guys don't mind, please take a second and make a donation to help this sweet couple out. Even if it's just a dollar. No donation is too small. The fact that you took time out of your day to do this, is more than appreciated, regardless of the amount. In addition to a donation, please continue to pray for Laura and Tim. They have a long road ahead of them but prayers will help get them through this. We want to send out a huge thank you in advance to everyone who took the time to read their story. You are very much appreciated.
+ Read More
Update 1
37 months ago
Share
I seriously can't find the words to explain how grateful everyone involved with this campaign is for everything you guys have did so far. We are so humbled by the amount of support and donations everyone has put forth for Laura and Tim. There's one thing that we have all learned from this...it doesn't matter what someone's political views are, religious views are, etc....there are such amazing people surrounding us that are all so different in every way, and for that, we are so beyond thankful. We love each and everyone of you so much and are thankful for the sweet people that you are. I have had to up the goal a little because unfortunately, Laura and Tim are going to be in the hospital longer. Laura has developed a blood clot and she also has an infection which is causing her temperature to run very high. Please, please continue to pray for her. She's been through so much and we just want her home! We love you Laura and Tim...stay strong.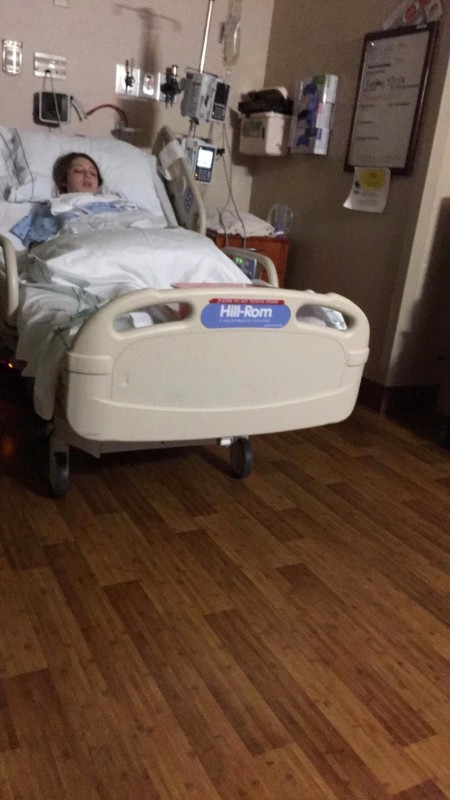 + Read More
Be the first to leave a comment on this campaign.