Reading Society of Model Engineers
$615
of $25k goal
Raised by
13
people in 11 months
The Reading Society of Model Engineers needs your help!
While The Reading Society of Model Engineers (RMSE) can trace its roots back to the early 1930's, it was not until 1948 that it was incorporated as a 501(c)(3) nonprofit organization and did not settle at its current location in Fleetwood Pennsylvania October of 1949.
One of the first major projects started on the RMSE property was a 15" Gauge Rail Road called the Laurel Run Railroad around 1952.  The plan called for a track that consisted of two loops, an upper and lower, with a station between the two.  Now sixty plus years later while the lower loop has been done for decades, the upper loop is at long last nearing completion.  Over the past six decades work has always progressed slow as it was done by a group of mostly older retired men.  Most of the people who started this project have passed on over the years but there is a group of hard working young men who are determined to finish the upper loop.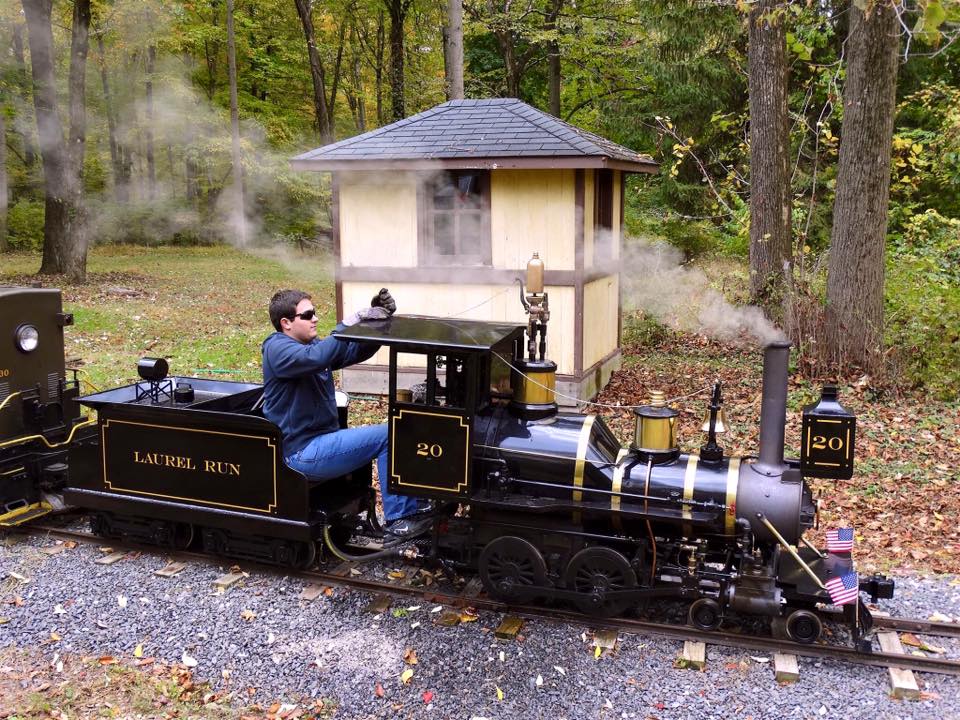 A second major project that was started and now has been in the works for over 20 years is the Lite Rail, a 7.25" Gauge Railroad.  The plan for this Railroad is a double loop, multi-gauge track that will also accommodate 4.75" gauge locomotives.  This is perhaps RMSE's most ambitious project because it involves building a tunnel that will have a road crossing over the top to reach a new parking lot located on RSME property.  Currently when an open house is held a gracious neighbor has allowed visitors to park on his property.  Now twenty plus years in, there is not a single loop done on this project as of yet.  While members run and give rides to visitors on the track that is finished, it is far from an ideal situation.  Right now instead of running a loop, members have to run the trains on what is called a "point to point" ride.  Unfortunately this means when we reach one end of the track, we can only get back to the station by running the train and passengers back along the track in reverse.
Our goal is to get the Laurel Run upper loop completed and a single loop of Lite Rail prior to RMSE's 70th anniversary in 2019.  It is an ambitious undertaking but not from lack of manpower, but lack of funds.  In addition to membership dues and donations from members (in some cases totaling thousands of dollars over the years) RMSE also accepts a small donation for tickets at our open houses.  Money however can only be spent on the various projects after the years projected expenses are covered which include taxes on the property, insurance and utilities which total over $12,000 every year.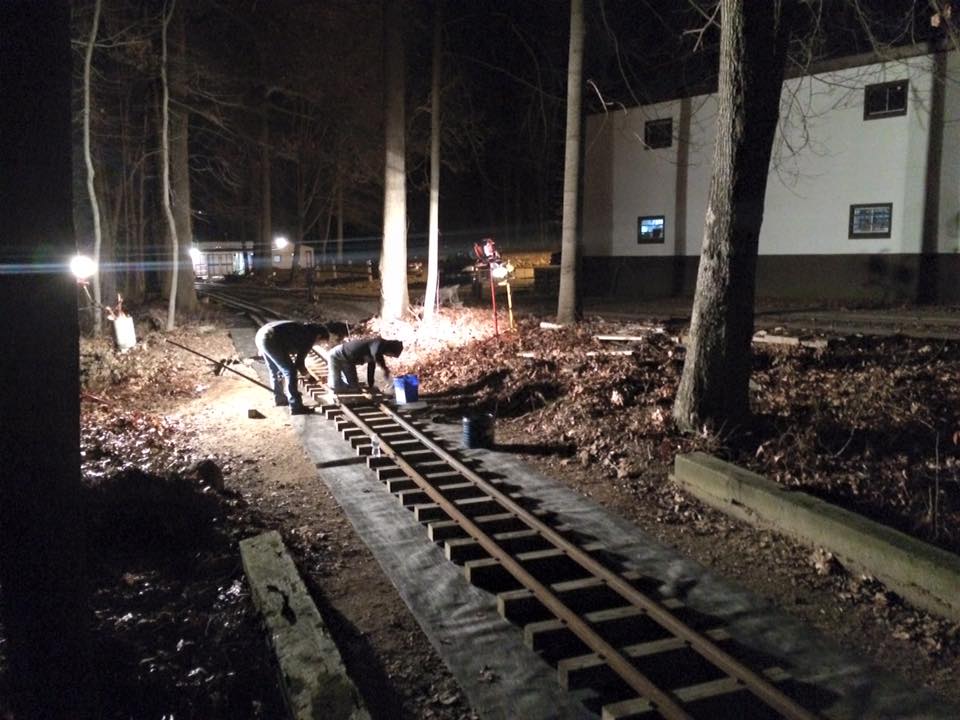 To reach our goal, we need to raise approximately $25,000.  This money will be used for ballast, ties, rail, sand, mortar, cinder blocks, rebar, concrete, and repairs to the clubs current roster of rolling stock and motive power.
On the off chance we are able to raise more money than our goal, additional funds will be used to run water, electricity and air to the steaming tables for the Lite Rail and to build rolling stock for the club that Lite Rail will use during open houses to give guests rides.
Because RMSE is made up of many subgroups, all monies donated from this fund raiser will be earmarked for the 15" Laurel Run Railroad (20%) and the Lite Rail projects (80%).
Because RMSE is a 501(c)(3) nonprofit your donations are may be considered tax deductible.
To learn more about the Reading Society of Model Engineers please visit our website at 
www.rsme.org
+ Read More
Update 1
Posted by David Hanulec
9 months ago
Share
It certainly has been a slow start and we thank everybody who has supported us so far. We wanted to share an update regarding the upper loop of the Laurel Run Railroad. As some of our visitors may be aware the loop is very nearly complete, we are just missing some minor finishing work such as crossings and ballast as the new loop continues to settle. The funds we raise will continue to be used for both Laurel Run Rail Road for ongoing maintenance as well as completing the Lite Rail loop as outlined in the fundraiser itself. If you have any questions please do not hesitate to contact us and we look forward to your support here and seeing you at the track. Thank you again!
+ Read More
We are looking to fund primarily the purchase of raw materials to finish the Lite Rail loop as well as funds for some finishing work on the Laurel Run railroad and maintaince of some of the motive power. It is a large goal but it all happens one click at a time hopefully.
+ Read More