Guitar Shorty's Fund
$18,608
of $31,052 goal
Raised by
351
people in 31 months
On May 10th, 2016, Blues legend Guitar Shorty was a victim of a very serious robbery.   He returned to his home from a show at 3am, and sometimes between then and 6am, his touring van was gone.  With the van, there was a trailer attached to it, which contained the majority of his musical equipment, including his amps, pedals, most guitars, wireless system, tools, stage clothes, and more, including some of his band members' amps and guitars.  The overall loss has been estimated at over $30,000, and as of right now, the van and everything else with it haven't been found or recovered.   This campaign's goal is to raise enough money to get Shorty new equipment and van and get him back on the road again. 

David Kearney, known as Guitar Shorty, is one of the last living 1950s music legends,  known for being major musical influence on Jimi Henrix, Buddy Guy and many other great guitarists,  he has been recording and performing all around the world for over 60 years, and he continues to keep the Blues alive and put smiles on people's faces, wherever he plays.  He is also a wonderful human being with a great heart who has always been there for his friends and fans, and has always given his best to them, both on and off stage, as many of you know.  This time, he really needs your help and support, and all donations would be very apprecaited.
+ Read More
Update 2
27 months ago
Share
Thank you everybody for your wonderful help! We are still away from reaching our campaign goal, but we are slowly getting there! Today is Guitar Shorty's birthday, and it would be a great time to help him out, especially after getting his new van and gear last month which put him in debt. All donations are very appreciated!
+ Read More
Update 1
31 months ago
Share
Guitar Shorty and the band would like to thank everybody for their help! We love you guys!! Unfortunately the police still haven't found anything yet or anybody who did it, and the property that was lost turned out to be in higher numbers than originally estimated. However, thanks to all of the love and support we have been getting from our fans and friends, things are looking so much better! God bless you and thank you so much!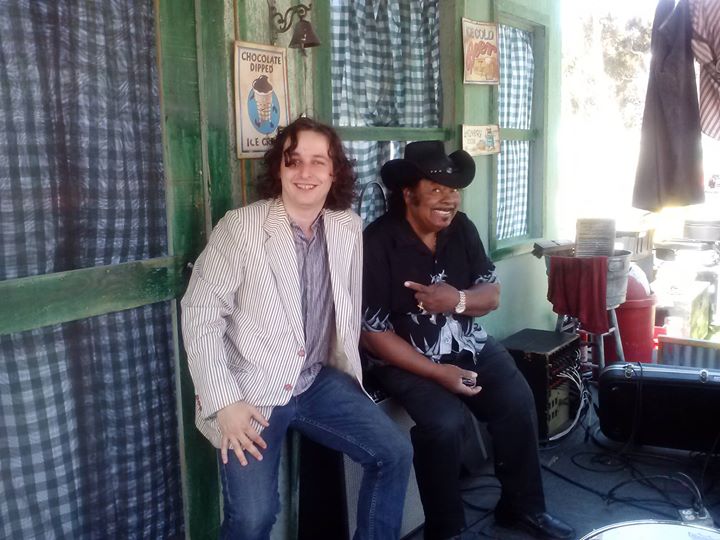 + Read More
Read a Previous Update