The First Real Spiritual Music Tour
$4,485
of $100k goal
Raised by
28
people in 14 months
IF YOU COULD SEE MY HEART YOU WOULD KNOW WHY I DO THIS.
WE  HAVE STARTED 3 NEW CD ON at CAPITOL RECORDS RECORDING STUDIO, HOLLYWOOD, IT HAS A NEW and UNIQUE SOUND, THAT HAS BEEN RECENTLY CREATED!  WE ARE VERY EXCITED AND THANKFUL TO BE ABLE TO RELEASE THIS TO THE WORLD TO TOUCH AND INSPIRE EVERYONES HEART. EVERY STYLE OF MUSIC FROM MAINSTREAM TO NATIVE AMERICAN SOUNDS WITH GOD'S LOVE AND POWER IN IT!

ONE of many of the Unreleased Songs from Capitol Records Sessions 2012-2014 'CRUSHED DIAMONDS' CDNew CD coming from Capitol Studios 2016
http://TimEhmannProductions.com
INVEST in the NEW MOVEMENT.
Check out the REWARDS!!!
This is a TOTALLY SELF FUNDED TOUR AND CD.
The Awesome Power of God Project

YOUR CHANCE OF TO BE A VITAL PART ALL OF THIS!!!
I would like to Thank All of you who supported me through this . We accomplished much!
We have been invited to India, Australia and Europe to show the Love of God. The Nation's are opening to God's Heart!
1. A donation CD for OASIS FIRE MINISTRIES, Pastor Ron and Liz Limon[NATIVE AMERICAN SOUND ,all acoustic with Flutes ,indian drums and all the bells and whistles, it sounds GREAT and carries Heaven into the Heart] who are doing Amazing work in Palm Springs.
We are currently PRODUCING 3 NEW CDS at Capitol Records ,one is featuring NEW CHRISTIAN ARTIST who carry the Love of God and His Power, signs and Miracles, so we can put this tour together that will change the world for Him The 3rd CD to be released hits the mainstream market with the POWER of God behind it..to draw Them in!
2. A USA Tour over 20 cities,
3. Many Miracles released in Los Angeles and on the streets of Hollywood..GOD LOVES HOLLYWOOD.
4. THE MOVIE!!! I Met God in Hell
5 Feeding the homeless.
6 Taking His Love to All the Nations is our next assignment!
HOW EXCITING!!
LOOK FOR NEW PRODUCTS on TIMEHMANNPRODUCTIONS.COM
and join our email list for future events in your area.
Thank you so much,
Tim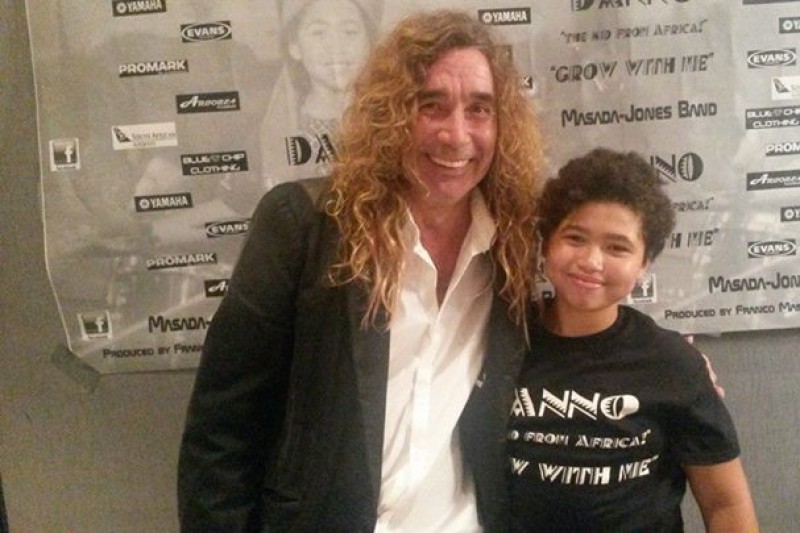 THIS IS A TOTALLY SELF FUNDED TOUR and CD!!!
Faith is the only thing that pleases God!
Wow!
It is already taking Shape
The Cities and Countries  have been inviting us to come touch them with God's Love.
The new CD's are awesome,
It will touch the hearts of all the children!

BE SURE TO CHECK OUT THE VIDEOS!!!
AND OUR FACEBOOK PAGE FOR ALL THE NEW PICS.
THIS IS A SELF FUNDED ADVENTURE!

LOOKING FOR CREATIVE INVESTORS AND PROMOTERS FOR A NEVER TRIED BEFORE VISION! A ROCK BAND WITH NOT ONLY MUSICAL ORIGINALITY BUT WITH CREATIVE MIRACLES AND OTHER GIFTS! PRETTY WILD HUH!!! IMAGINE THE POSSIBILITIES!! LOOKING FOR PEOPLE TO SECURE UPCOMING ARENA VENUES, PROMOTIONS, DISTRIBUTION,MARKETING PROFESSIONALS PRAYER INTERCESSORS , FINANCIAL INVESTORS AND ALL OTHER PROFESSIONALS IN ALL THE VARIED AREAS TO MAKE THIS BE BIRTHED IN A NATIONAL AND INTERNATIONAL REALITY. IF YOU HAVE INTEREST AND A RIGHT HEART I WOULD LOVE TO HEAR FROM YOU. WE ARE A BAND THAT OPERATES IN ALL CREATIVE MIRACLES FROM HEALINGS TO SIGNS AND WONDERS FOR A LONG TIME WORKING ON THE STREETS ,FOR YEARS IN THIS GIFTING ,,TEACHING MANY THE REAL DEAL WITH GOD. ...WHAT MIRACLES WE HAVE SEEN FROM DRUG ADDICTIONS LEAVING AND THESE YOUNG ONES  THAT JUST GET SAVED ,FREEING OTHERS FROM THE SAME  THINGS THEY ARE SAVED FROM,AND SO MUCH MORE FROM CURING CANCER ,AIDS HEALINGS IN EVERY PART OF THE BODY,BROKEN SPINES CURED ON SUNSET BLVD DIABITIES CURED ON HOLLYWOOD BLVD  .THESE YOUNG ONES GETTING SAVED AND OPERATING IN GODS LOVE AND POWER THE SAME DAY..ONES THAT HAVE NEVER BEEN IN THE CHURCH BUILDINGS OR HAVE READ THE BIBLE . THIS IS ONE CRUMB THAT WE ARE SEEING CONSTANTLY IN GODS REDEMPTIVE PLAN FOR THE WORLD...RELATIONSHIP,INTIMACY ,A LOVE AFFAIR WITH HIM..THE REAL DEAL!!!  100% ACCURACY IN SEEING WHAT GOD SEES ,FEELING WHAT GOD FEELS AND HEARING AND UNDERSTANDING GODS WONDERFUL VOICE. A MASSIVE PROJECT TO TAKE THIS INTO THE ARENA MARKET AND SATURATE THE WORLD WITH GODS LOVE.   
http://timehmannproductions.com/mission-vision
Save My Children...  is the reason. So many out there on drugs etc. that need to know Him. We also would like to buy housing for the homeless out of the money from the tour,to give them a chance in life.
TimEhmannProductions.com
It is Time to put the show on the road!!!
Tim Ehmann
Official Web Site
Tim Ehmann Productions
Official Book Site
http://imetgodinhellbook.com/
Press Interview;
http://www.gospelherald.com/articles/60666/20151216/exclusive-interview-i-met-god-in-hell-author-tim-ehmann-discusses-his-unexpected-rescue-from-eternal-death-into-the-arms-of-god.htm
http://deadraiser.com/atheist-overdoses-dies-and-meets-god-in-hell/
or on Facebook, 
Tim Ehmann
Like us on facebook
I met God in Hell
Tim Ehmann Productions
It;s Time to Inspire this World!!!
WE ARE CURRENTLY LOOKING TO TURN 'I Met God in Hell" BOOK into a MAJOR MOTION PICTURE in HOLLYWOOD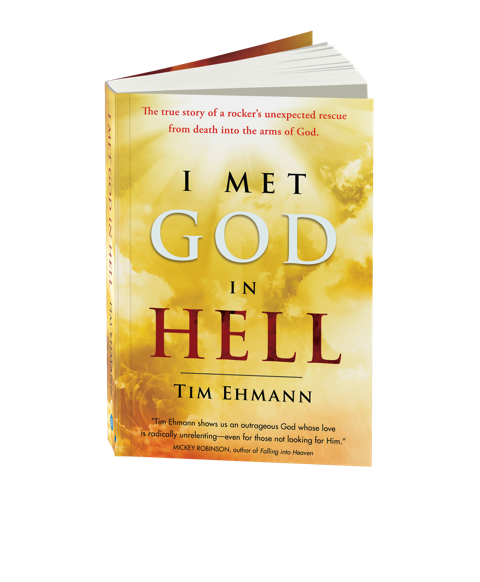 THANK YOU!!!
ON TOP OF CAPITOL RECORDS< HOLLYWOOD!!!
+ Read More
Be the first to leave a comment on this campaign.