Lowell Centennial Campaign
$156,315
of $400,000 goal
Raised by
441
people in 35 months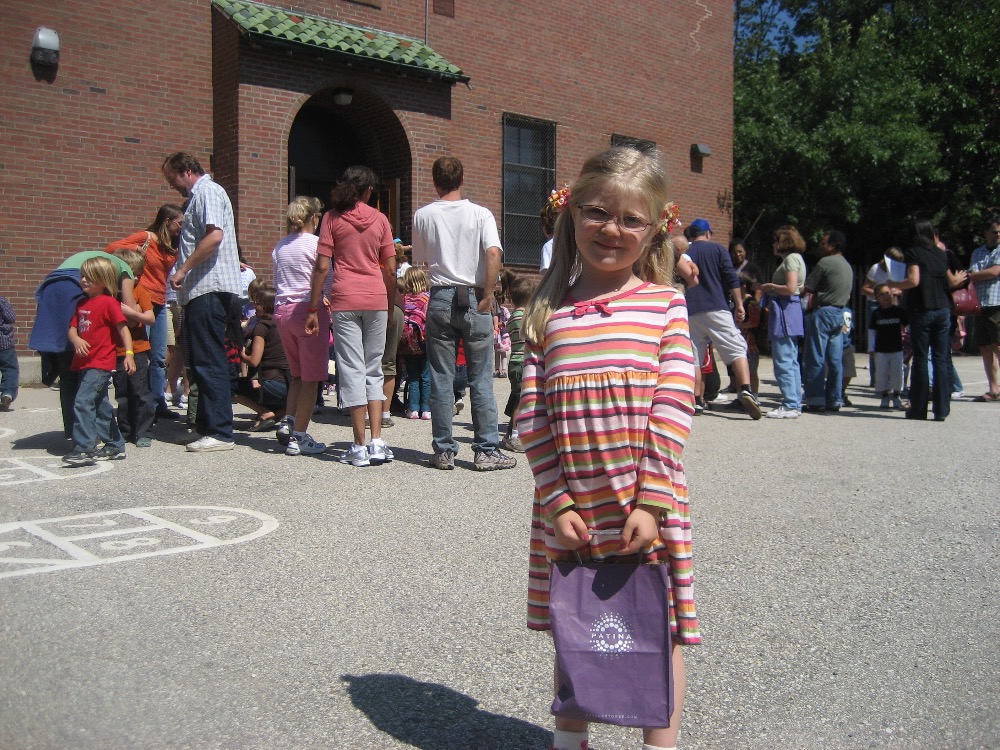 On January 3, 2016, Lowell Elementary School turned 100!
This year, we are celebrating by holding many events for alumni, students and parents, as well as launching a Centennial Campaign raising money to give Lowell students, teachers and the community, a better playground and outdoor learning spaces.
The kids' playground is mostly asphalt and in need of tender loving care. It has no green space, no shade, and no seating. The  green spaces around the school are underused, unsupportive, and not very accessible.
With your donations, we want to give the school an injection of beauty, breath life into it, and help set up the kids and teachers for the next hundred years.
Our overall goal is to raise $400,000 to completely redevelop the outside. But, we're doing this step-by-step, taking each campaign at a time.
In May, we will raise money through our Centennial Weekend event, a silent auction, business partnerships and launch the Brick-by-Brick camapaign. Stay tuned for details.
Feel free to learn more by reading the
Wisconsin State Journal's article on our anniversary and campaign
. Or 
watch our story here.
Oh, and here's an artist's vision of what we're planning. It's all part of our Master Plan.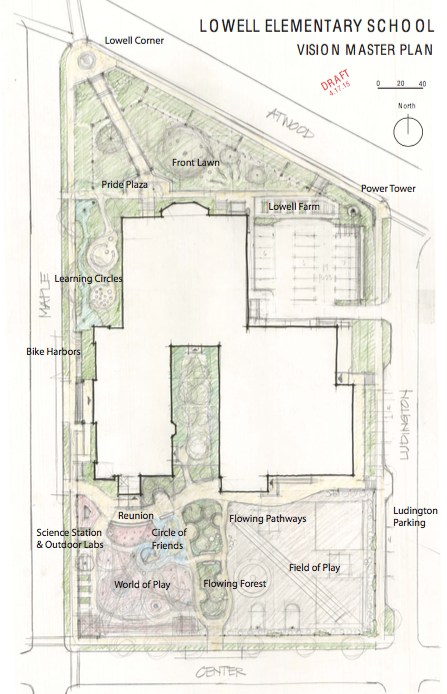 The Master plan was the result of a year-long ideas process where staff, students, administration, parents and community members came together to put together a plan for Lowell for the next 100 years. The Master Plan, developed by a volunteer architect and designer from our neighborhood, incorporates a 100-year forest, science station, lowell farm, and an inclusive playground environment.
We are now raising money to turn this vision into a reality.
Please join us in making this investment in our school and our neighborhood -- for our students, our community, and for the next 100 years!
Thank you,
Lowell Centennial Campaign team
+ Read More
Be the first to leave a comment on this campaign.