Need Emergency Financial Assistance? These Resources Can Help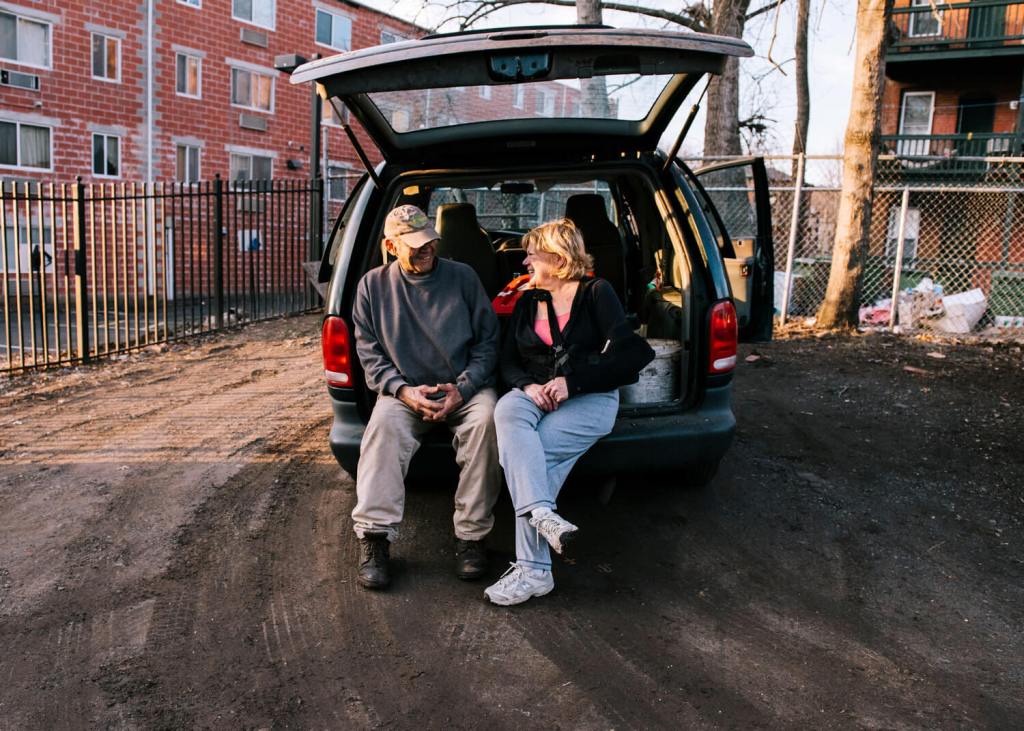 Have you ever found yourself worrying about how to get help with bills or other emergency expenses that pop up out of the blue? You wouldn't be alone. According to the 2016 Survey of Financial Security (SFS), the debt-to-income ratio has been rising notably in Canada.
In an ideal world, every one of us would have at least six months of living expenses set aside in an emergency fund. In reality, 46% of Canadians are $200 or less away from not being able to pay their bills. Sometimes even a decent rainy day fund isn't enough to prevent the damage caused by an unexpected torrential downpour.
Fortunately, there are resources available to people who need emergency financial assistance and aren't sure how to get rid of debt. This article outlines the ways you can find your way back to financial security through government assistance, nonprofit programs, and online fundraising.
Five signs you might need financial help
It's easy to feel financially secure in the day-to-day, but a single emergency can make it abundantly clear that a personal financial crisis is around the corner. These are five telltale signs that it might be time to reassess your financial health—do any of them ring true to you?
1. You don't have any savings or an emergency fund
The primary way people avoid taking on new debts or loans is by building a healthy emergency fund with at least six months of savings. Without some spare change in the bank, you could be looking at a fiscal crisis.
2. You're living off credit cards
Using credit cards to pay for everyday essentials like housing, food, and transportation is a telltale sign that you need to reevaluate your financial situation. If you don't think twice about taking on more debt, it's probably time to cut up your plastic.
3. You frequently tap into savings
If you find yourself unable to grow your savings—or you routinely dip into your savings just to make ends meet—it's time to take a hard look at your spending habits and budget.
4. You're afraid to look at your ever-increasing credit card bill
Knowing you've fallen even deeper into debt is demoralizing, but it's even worse when you ignore the situation. When you see the balance on your statement continue to rise rather than decrease, it's time to move beyond denial and take action.
5. You avoid thinking about the future
If you find yourself unable to think about your future in a meaningful way, your financial situation might have gotten the best of you. If this is the case, it's probably time to take a big step back and envision what your financial future may look like 10 or even 20 years down the road.
Three things to do immediately when a financial crisis strikes
Trying to pick up the pieces in the midst of a financial crisis can sometimes lead to poor decision making. To avoid the pitfalls of credit cards, predatory lenders, and other harmful debt relief solutions, follow these tips:
Programs that provide emergency financial assistance
Even with a new budget and a renewed focus, a financial emergency can still make it incredibly difficult to pay monthly bills and stay out of debt. If you're still struggling to pay for expensive medical treatments, survive unpaid maternity leave, or deal with any other unexpected costs, there are public and private programs that can help you regain your footing.
Government assistance programs
In the case of an emergency, the government offers assistance at both a federal and provincial level. Whether you need to pay medical bills right away or find emergency rental assistance, these financial hardship assistance programs may help. Here are some federal examples:
Government family benefits
Government help for small business 
Government help with housing 
Government Public Health assistance
Nonprofit financial assistance resources
In addition to government programs, there are also numerous nonprofit programs and grants that aim to help people with everything from food and housing to out of pocket medical expenses and child care assistance. You might even try reaching out to a local religious organization, as there are many churches that help families in need.
Nonprofit food assistance programs
help for Canadians facing financial insecurity nonprofit
Nonprofit housing assistance for mortgage and rent costs
Help with Medical Expenses from nonprofits
What if you aren't eligible for assistance programs?
When you need financial relief immediately, there might not be time to go through a lengthy application process or wait months to be approved for a grant. Many find these application processes frustrating and discouraging. This is when crowdfunding can become an essential part of your financial recovery.
Need help fast? Crowdfunding to the rescue
Countless people in your position have turned to crowdfunding when they needed emergency financial help right away. Emergency fundraising for housing costs, utilities, medical bills—and everything in between—is easy with GoFundMe.
We offer a simple set-up process, 24/7 customer support, and a blog full of fundraising tips and ideas. Not only do we provide immediate access to your funds, but our fundraising platform means that you can keep more of the money you raise.
Feeling guilt or shame when you're on the verge of a financial crisis is natural, but remember that your friends and family care about you and want to see you succeed. Finding support from people you know and trust can be critical to overcoming this hardship.
Find financial freedom right now
When you're unsure how to get financial help and feel like you've reached a roadblock, GoFundMe is here for you. Read what real users say about online fundraising on the GoFundMe reviews page. If you haven't already, start a fundraiser and begin your journey to debt-free living. End the anxiety about finances, and begin focusing on what matters.