Need Emergency Rent Assistance? Here's How to Get Help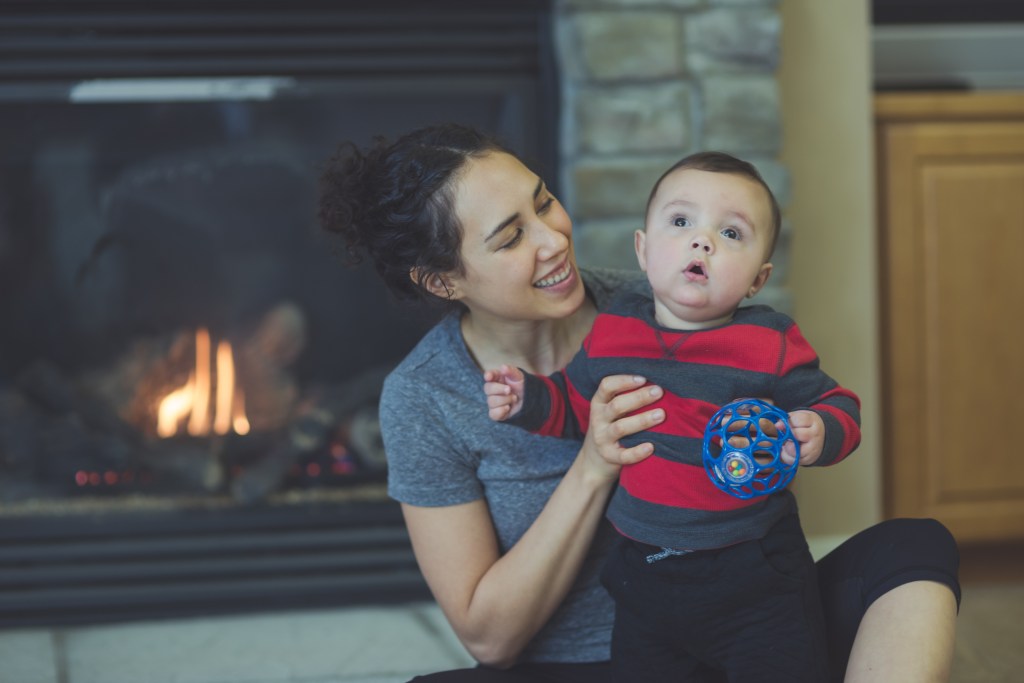 Mandy and her partner had just found their footing after moving across the country. Then an unexpected expense took a huge bite out of their budget and left them needing emergency rental assistance.
"My car failed inspection, and to pass I needed a $1,000 repair," Mandy recalls. "I had 10 days to get it fixed and our rent was due next week."
Mandy and her partner were already barely getting by. They both had low-paying jobs. Mandy's paycheck was dependent on how many shifts she could pick up at the grocery store where she worked. It was either pay their $850 rent, or fix her car.
Reluctantly, Mandy reached out to her mother for help.
"We didn't know what else to do," Mandy says. "If I couldn't drive my car, I couldn't get to work."
Mandy's struggle is not unique. Many people are only one emergency expense away from not being able to cover their basic bills. In fact, a recent survey conducted for insolvency firm MNP Ltd found that 31% of Canadians say they don't make enough to cover their bills (including housing, food, transportation, childcare, health care and a monthly smartphone bill). The largest of these expenses is usually rent.
Why people need help with rent
According to federal housing guidelines, any family that puts more than 30% of their income toward rent are "cost burdened." This means they may have trouble affording other necessities.
"That's hard in a lot of rental markets for people," says Laura Scherler, senior director of economic mobility and corporate solutions at United Way. She added that there are people who spend upwards of 40 or 50% of their income on rent. "It leaves them vulnerable if their car breaks down, or their kids get sick. Anything unexpected will throw them off. It doesn't give them any wiggle room to manage those crises."
That was the case for Mandy. She and her partner had already exhausted their savings for their move when they had to get her car fixed. Mandy estimates that they were paying close to 50% of their shared income toward rent.
"We didn't have any savings to fall back on," Mandy says, adding that saving even $20 per paycheck (as Scherler recommends) was incredibly difficult for the couple at the time.
Financial challenges are widespread
Nearly half of Canadians do not have savings for an emergency, according to a recent survey from Refresh Financial and almost a third of Canadians feel "very stressed out" about finances.
A report by the FPSC found that:
20% of Canadians rarely or never pay off their monthly credit card balance
A third of Canadians do not set aside money in their savings account
Two-thirds of Canadians do not use a financial planner
There are many reasons that someone could be in need of short-term help and would want to know how to get help with rent. The Housing Help Centre (THHC) is a registered non-profit agency whose mandate is to help people access and maintain affordable and safe market rent accommodation.
They will work with you one-on-one to determine your housing needs
Identify subsidized and affordable housing options
Assist you in the application process
Also, they offer mediation services between renters and landlords
While the problem may be on the rise, there are ways to raise money for rent.
How to get help with rent
1. Read your lease
Find out your rights as a tenant. Look to see what happens if your payment is late or if you miss a month, and when eviction proceedings would begin.
Usually, it takes 90 days before eviction proceedings start, Scherler says, so there is some time to work with.
"If you miss one rent payment, but make your following month's payment, you may not be evicted," Scherler says.
2. Talk to your landlord
If you are a good tenant and have a good relationship with your landlord, they may be willing to work with you. Ask if they will accept a late payment or if you can pay your rent in installments.
3. Reach out to nonprofits
Nonprofit organizations can fill the need for help when the government cannot. Both Catholic Charities and The Salvation Army may be able to provide emergency funds to pay your rent and utility bills. Contact your local Salvation Army or Catholic Charities to find out if you meet their requirements for financial assistance. With The Salvation Army, applicants meet with a caseworker as part of the process.
Another option is calling 2-1-1, a 24-hour helpline administered by United Way that connects people in need of assistance to resources in their communities.
Of the 15 million calls and emails asking 2-1-1 for help in 2017, 4.4 million were for housing and utility help. That call volume was the highest percentage of any category, Scherler says.
"I think, unfortunately, housing is a tough one," Scherler says. "That is a big challenge in a lot of communities."
Another national nonprofit organization that provides assistance is Habitat for Humanity. Habitat for Humanity Canada brings communities together to help families build strength, stability and independence through affordable homeownership. There are also a number of provincial charities, this includes:
4. Look into other sources of income
Ask your friends and family members for a loan or see if you can get a payroll advance from your employer. Some companies may also have a hardship fund for employees.
5. Consider crowdfunding 
Crowdfunding is a great solution. A good way to alert friends and family to your situation is by starting a fundraiser on GoFundMe. They provide fundraising so you get to keep more of the funds you raise.
6. Rental help for veterans
If you're a veteran, the U.S. Department of Veterans Affairs provides help for homeless veterans. Nonprofit organizations like Veterans Inc. may also be able to help those who need help with rent through its housing program. If you're disabled, the federal government has a program to provide funding to develop and subsidize low income rental housing for adults with disabilities.
7. Government aid
Unfortunately, the federal government provides only limited help to pay emergency rent costs. The government can provide aid for those that qualify, this includes a new housing rebate, financial assistance to repair your home, improve the accessibility of housing for disabled occupants and increase your home's energy-efficiency.
A rent crisis can signal a deeper need
By taking a look at the big picture when faced with a one-time, emergency expense, people can avoid years of financial struggle.
For Mandy, her rent struggle was a sign that she and her partner needed more help to get by than they wanted to admit. They had been considering applying for Supplemental Nutrition Assistance Program (commonly referred to as SNAP), but their financial crisis caused them to seek help right away.
"We felt terrible," Mandy says. "We wanted so badly to be self-sufficient, but we just couldn't make it work."
There are a number of resources available if you are in a situation like Mandy's, and many continue to provide help after the crisis has passed.
Volunteers of America has the following advice if you need help paying your rent:
Take an active role in formulating an action plan to end your crisis situation with short-term and long-term solutions.
Avoid ignoring the problem until the last minute.
Don't panic or make rash decisions, as there are community resources and supports in place to get you through this situation.
Consider taking budgeting classes to determine how to pay your rent, or if you need to find a cheaper place to live.
"If you have this sneaking suspicion that next month you might not make the rent, you need to start looking right now," Taylor says. "It's important to be proactive and really get out there."
There's no shame in asking for help
Regardless if you're asking for help through a nonprofit organization, friends or family, or crowdfunding, don't feel embarrassed.
"Everyone falls on tough times," Mandy says. "It happens to more of us than people realize."
So if you're struggling and need to raise money for rent, take a deep breath. Contact your landlord, a nonprofit organization, your friends and family, or start a crowdfunding fundraiser. Most importantly, remember that you are not alone. Sometimes we all need a little help.
For additional information, read our posts Where to Turn When You Need Financial Help, Get Immediate Help During a Personal Financial Crisis, and Need Emergency Financial Assistance? These Resources Can Help.