David Fricker is on a mission to provide hope by providing Teddy Bear Deliveries to children in Ukraine. The scenes coming out of the country have left the rest of the world reeling in shock. It's hard enough seeing reports on the news of the conflict, let alone living it. Especially as a child. 
David, 39, from Bristol,  was on holiday in Budapest when the conflict in Ukraine first broke out. He saw trains packed with refugees fleeing the danger – but not enough people on the ground to help out. He decided to pitch in, helping out with food, bags, translation and signposting.
He saw one little boy being handed a teddy bear and something clicked – he knew that more children fleeing needed bears to provide comfort, and that's how Teddybusz was born. His idea was to collect as many bears as possible and load them onto a coach with messages of love from UK children attached. The luggage store would be filled with essential supplies for those escaping. And the mission was simple – to make sure one of the first things Ukraininan children saw at the border was a friendly face.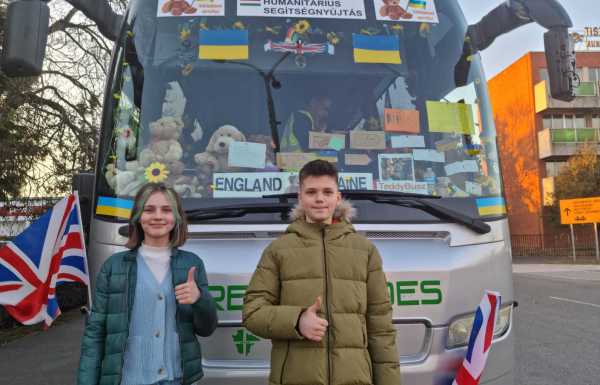 David said: "I'd never done anything like this before – I'd not even driven in Europe before – and quickly roped in my neighbours and friends and within a week, 7000 Teddy bears were collected in Weston-super-Mare and Bristol, UK, from friends, family and local children.
"We set up the coach as collection point in our local supermarket the first weekend and were literally overwhelmed with support, donations and teddies of all shapes and sizes. Then we managed to borrow the local village hall and bowls club ladies to sort, sift and pack the bears for their journey. Then word spread around local school, brownies and guides groups too. 
"One particular school, St. Marks in Worle, Weston SM, has a Ukraine family and the mum took their bears home to translate the labels into Ukrainian before her children loaded them onto the bus."
Ten days after the plan was kicked into motion, the team had a ferry sponsorship, a loaned coach, a second driver, food supplies, aid items and all the correct papers had been arranged – plus 7,000 bears with messages of love attached to them. The team – which includes Mike Sherston, 42, Neil Sansom, 42, and Adam Smith, 37 –  set off on the 2,500km journey to Záhony, on the Hungarian/Ukrainian Border.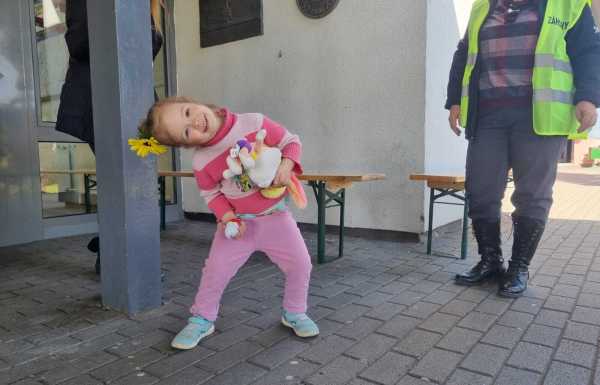 They arrived four days later. David said: "The first memory of the children arriving in Europe will be smiling faces and the feel of a cuddly teddy to hold their hand on the rest of their journey to a new life. The unsaid message this project gives  is 'You're safe now'."
"The response is truly indescribable, from tears to jumping hops of joy, the reaction can never be predicted. 
"It is also an excellent way for the parents to begin their therapy and have a friendly face to talk to while they wait for the next train. We've become unofficial counsellors too, as there aren't any official ones, – often the children bring their mums to sit with us in the tea tent, and there they can relax a little and start to tell their story."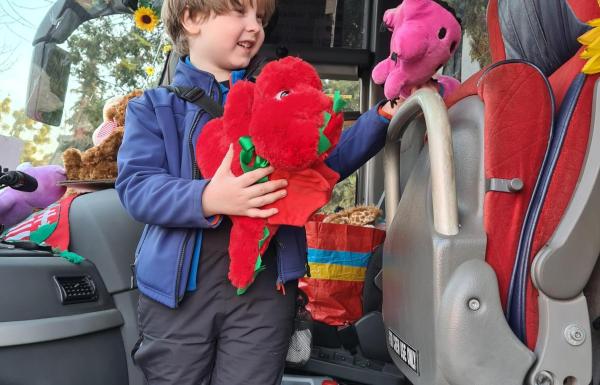 The team have expanded their idea to helping families with pets too – from handing out food to collecting harnesses for cats so they can get fresh air while waiting for connecting trains on their long journey.
They are fundraising to keep their project going as long as possible and continue to help.