Hull warehouse worker Stephen Arnott was going nowhere – until he became a community hero who counts Grammy-winning music producer Mark Ronson among his GoFundMe donors.
By day, you would find Stephen working 15-hour days to get by. But by night, he would be rapping in local music venues, telling stories of life at the coalface of the gritty northern city he calls home.
Everything changed when Hull was named City of Culture in 2017 and Stephen's company became a sponsor. His boss lent him a lorry and some audio equipment so that he could bring to life his long-harboured dream for a 'Beats Bus' – a mobile recording studio that offers hip hop workshops to deprived primary schools.
"I just wanted to give these kids the step up in life I never had. I did an air punch when they told me."
The Beats Bus was an instant hit. Stephen and his team handpicked 12 talented children to mentor for three months, helping them write, record and perform their own songs at local festivals.
"I met a boy called Harvey who reminded me of myself. He was being bullied, getting himself into trouble and he had a really bad speech impediment. Since joining the Beats Bus crew, his school life has improved and his stutter is gone. He's still really involved today."
But it soon became apparent that without funding, Stephen would have to call time on a project that had sky-rocketed the self-confidence of over 200 children. That's where GoFundMe came in.
Stephen's initial goal was for £20,000 to pay for equipment and maintenance costs. But, like many GoFundMe users, he worried he would fall short.
"I knew it was a brilliant project but I needed the support to be able to deliver it. The first time I'd tried crowdfunding elsewhere, I got £60, so I was definitely worried that we wouldn't get enough."
Happily, donations immediately shot up by more than £5,000.
Bafta-nominated director Sean McAllister had made a stirring film about the Beats Bus, A Northern Soul, after a chance meeting with Stephen at a gig. It launched at the 2018 Sheffield Documentary Festival to 1,200 people, along with a link to Stephen's GoFundMe page.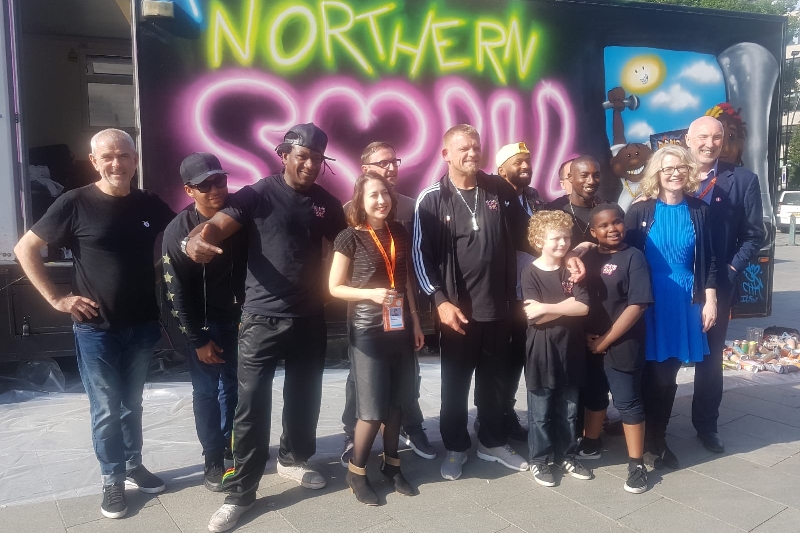 His target was smashed by the end of that year. Stephen quit his job, registered the Beats Bus as a social enterprise and now works on it full-time.
To date, nearly 800 people have donated to Stephen's GoFundMe page. His new goal of £50,000 is to support the delivery of workshops. He is fast approaching that target, thanks partly to Ronson's high-profile support.
In June 2020, the DJ spotted a tweet about the Beats Bus after the catchy name stood out to him. He decided to donate £1,000 and promote it in a heartfelt video shared with his half a million followers. Stephen and his team were thrilled.
"It's absolutely mad! We're so blessed and humbled. It's great to be acknowledged by such an acclaimed producer."
Coronavirus might have put the brakes on the Beats Bus but Stephen is ready to reignite the engine as soon as social distancing restrictions relax.
"We've been working from home, running weekly online workshops and focusing on getting the kids' music out there. We have a new recruit, 9-year-old MC Harry, who's doing some really exciting things."
The Beats Bus crew recently launched their own record label, Beats Bus Records, to get their young artists on music streaming platforms.
"One of our kids just had their first single on Spotify. They sent me a video of everybody jumping around the house with joy. It was such a proud moment."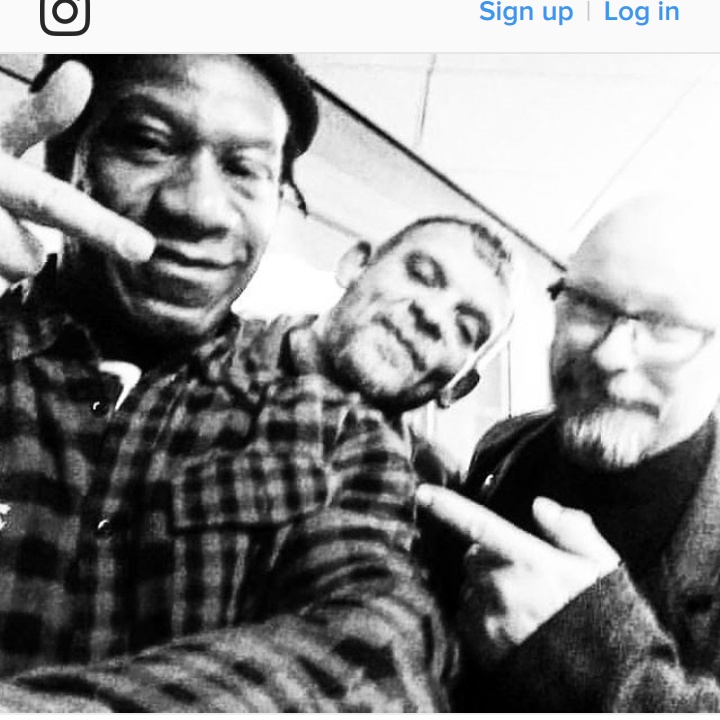 Over the past year, Stephen has been working with the No More Knives campaign to take culture and creativity to areas affected by knife crime.
He has also joined forces with a local theatre company to put on a play, called There Should Be Unicorns, about the story of hip hop in Hull. It hopes to launch next year.
Stephen is hoping to inspire the Beats Bus kids by taking them to see the Hamilton musical, which features rap and hip hop music, when the theatre reopens after lockdown.
He doesn't believe any of this would have been possible without crowdfunding.
"I'm so thankful for every GoFundMe donation. To have to stop all the great work we'd been doing would have been devastating.
"During City of Culture, so many things rolled into town for a few days then disappeared. It left a lot of people thinking 'Oh, right, so what now?'.
"I've fulfilled my Beats Bus dream but my new dream is to keep on making it bigger and better!"
We asked Stephen to share some of his top fundraising tips:
Be descriptive
Be honest about what your project is. Make sure everybody knows what you want to do with their money, and keep your focus.
Promote it properly
Come up with a marketing strategy before you launch your GoFundMe page. If you make a link only to leave it sitting there, you won't get anywhere. Get the word out to the right people – including celebrities!
Be professional
Write a detailed cover letter to send to potential donors or partners, explaining everything you are doing and why. Spend some time making it look and sound professional, so that people will take you seriously.
Post regular updates
Every time you update your GoFundMe page, your donors are notified, which reminds them that you're still going and encourages further donations. People love to see how your project is progressing. Our Beats Bus YouTube channel is a great way to maintain interest.
Express your gratitude
I've tried to say thank you to every single person who has donated to our GoFundMe.