If you're asking Roy Celaire how he became one of the only black British postgraduate students at Oxford University, think about why. As he puts it: "People expect so little from black people, especially black men. It's really, really odd."
Roy's expectations for himself, however, were always high. Celaire went from Hackney's notorious Holly Street (he describes it as a "sink estate') to being offered a place at one of the best universities in the world. Along the way, he stacked shelves in a supermarket and slept on a bench after being made homeless by his mother as a teenager.
While Roy was delighted to be given a place at Oxford, there was one problem: he didn't have the money to fund his place – and he'd just been turned down for a loan.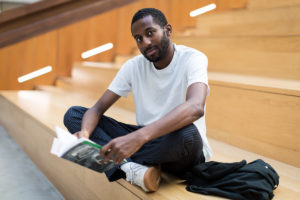 That's where GoFundMe crowdfunding came in.
"I sat there and thought 'what am I going to do?' I put the shutters in the office down, called my sister and she told me: 'you'll get the money.'
"I was like 'Really? How.'"
"People were saying I should do a GoFundMe page." And that's how it began.
But back in August 2018 Roy had 14 days to make his target – and it wasn't going well.
"At first it was a little bit slow. People were surprised to see me, as a black man, going to Oxford. One person asked 'oh do you mean the polytechnic [Oxford Brookes]?'
"Someone else asked 'don't you need to have good grades to go to Oxford?' I was like 'I do!'. I worked at Waitrose stacking shelves and people thought I did that full time."
Like many GoFundMe users, Roy was worried about reaching his goal: "I was thinking 'imagine if i don't make the money. It's embarrassing. I didn't think people would help me or want to fund me. I already have a masters."
"After a few days I was like 'I need to join Twitter'. I went online and starting tweeting so many people." Among the people Roy contacted was Mary Beard, who ended up donating to the page, and the rapper Akala, who shared it with his 200,000 followers.
In the end, Roy thinks he made his target because his story touched people. Now he's nearly finished his MSc in anthropology, and his story is only just beginning.
"I'm proud of my background. A guy from my school messaged me on Facebook and said he'd seem my story and it inspired him. He was saying it was shocking.
"When I think about it, it is. I think 'OMG, I grew up in a council estate and I got into Oxford.' It still hasn't really sunk in."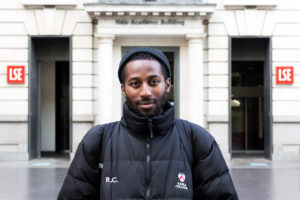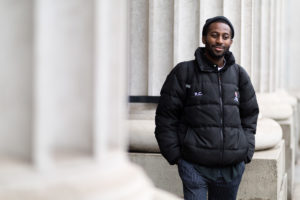 ---
Inspired by Roy? Here are his top fundraising tips.
1. Feel the fear, and do it anyway
"What do you have to lose? Just try."
2. Use social media
Be proactive and try to contact different people, using social media.
3. Ask people to share rather than donate
I was mostly asking people to share it, rather than donate – which worked well and made people think they were not obligated.
4. Know what's at stake
For me, because of everything I'd gone through I knew I had to get to Oxford no matter what. I was going to do anything I could. I wasn't going to stop. Don't give up, and even if you're not successful the first time, you don't have to rely on Plan A. Had I gone to Oxford in 2017 when I actually got in, I would have been in so much debt