Financial Help for Pregnant Women: Top Ways to Get Assistance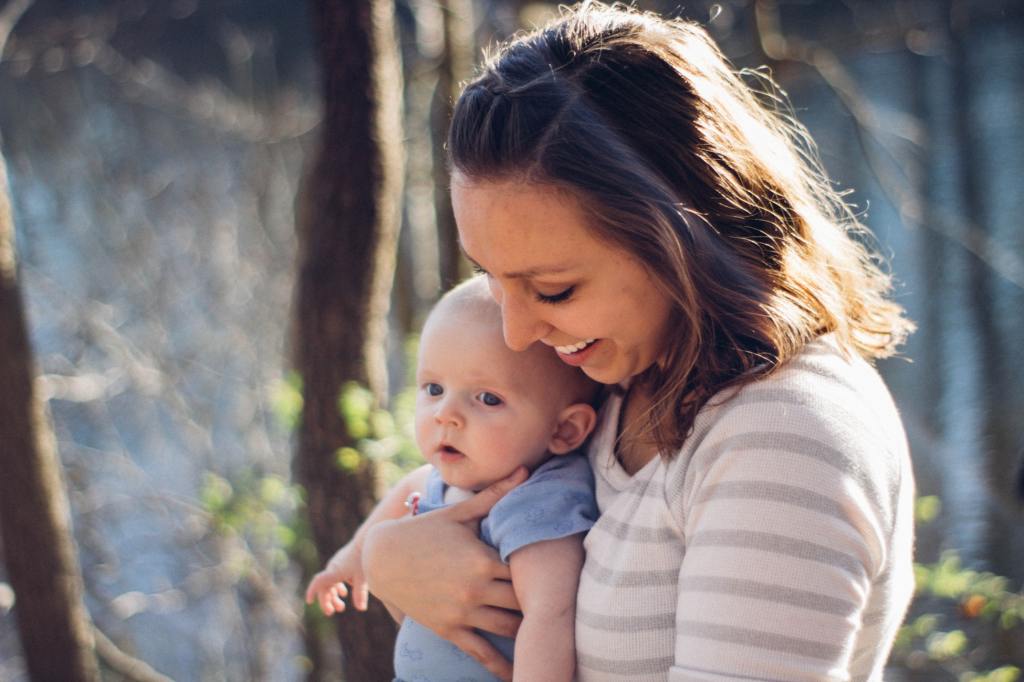 Having a baby is a big change, to say the least. Your career, social life, and sleep—especially sleep—may end up taking the backseat while you focus on caring for your little one. While you can expect many firsts along the incredible road to raising a child, debt and financial stress shouldn't be on that list of new experiences.
Countless expecting mothers end up blindsided by unexpected pregnancy costs. When pregnancy expenses follow women into postpartum, it makes this special time stressful instead of exciting.
Thankfully, there are many avenues to find financial assistance. This article dives into the cost of pregnancy and outlines different resources that provide financial help for pregnant women.
What is the real cost of pregnancy?
The costs associated with prenatal and postnatal care can be as enormous as they are varied. This makes it difficult for expecting parents to know how much to budget for maternity bills.
A 2017 report from Time highlighted the vast discrepancy in delivery costs across the country. An uncomplicated birth set women back anywhere from about $5,000 to upwards of $10,000. Cesarean births ran between $7,000 to $14,000. These figures don't include any costs leading up to the delivery of the child, or any expenses incurred after the birth.
Recent changes to the Affordable Care Act may also complicate maternity coverage for women. The new short-term insurance plans under the current administration are not required to cover maternity care and other essential health benefits, according to a recent report by the Kaiser Family Foundation.
What costs to expect
When labor and delivery costs are so varied, it's no surprise that prenatal and postnatal care costs also run the gamut. Here are the most common maternity expenses that pregnant women can expect throughout their pregnancy:
Prenatal visits for multiple ultrasounds
Prenatal vitamins
Lab work to screen for infection or birth abnormalities
Birthing classes
Actual delivery costs, which may or may not include charges for epidurals and other procedures
Hospital overnight stay
Lactation consultant if breastfeeding is difficult
In cases of complicated or high-risk pregnancies, women will need to undergo additional tests or procedures. Insurance companies might not cover these extra costs. Complicated or high-risk pregnancies also mean a longer road to recovery, sometimes after mothers have already used their maternity leave.
These are the most common items needed for newborns:
Swaddle sacks and baby blankets
Baby clothes
Breast pump
Bottles
Baby formula
Diapers
Baby monitor
Crib
Car seat, stroller, and infant seat
Dealing with a loss of wages during maternity leave
Many women are fortunate enough to get a paycheck from their employers while caring for their newborns. But many more are left wondering how to survive unpaid maternity leave in America.
The Family Medical Leave Act (FMLA) requires employers to provide women with up to 12 weeks of maternity leave. But they aren't required to pay their employees for the time off. In fact, only 15% of US workers received paid family leave as of 2017, according to Bloomberg. Unpaid maternity leave on top of other healthcare expenses can hit families and single parents especially hard.
Costs don't end after giving birth
Maternity costs are just a small portion of the multitude of expenses parents can expect to pay throughout their child's life. The cost of raising a child to the age of 18 in 2013 was already an astounding $245,340, according to a USDA report. Food and housing account for the largest expenses, while healthcare and education are other major drains on finances.
Child care assistance also carries a hefty price tag that working parents need to budget for. According to Business Insider, the average cost of childcare in the US each year is $10,000.
Government help for pregnant mothers
If finances are already a struggle, reliable government programs can provide help for pregnant mothers. Financial help for single parents is also available. Here are the most well-known programs for women who are pregnant and need help with money.
WIC aims to help low-income women who are pregnant, breastfeeding, or postpartum and struggle to give their infants or children a nutritionally-balanced diet. WIC provides supplemental nutritious food, counseling, nutrition education, and health screenings.
The CHIP program helps families keep their children healthy by providing or low-cost health and dental coverage to children up to age 19. This kind of assistance can make all the difference to mothers who are still struggling to pay down labor and delivery bills.
For low-income families, the TANF program can be instrumental in helping them get back on their feet and regain self-sufficiency. One of the program's main focuses is providing financial assistance to families so they're able to care for their children in their own homes.
This government program focuses on providing low-income families and individuals with nutritious food to fight hunger. Approved families or individuals can use their SNAP benefits to buy items like bread, poultry and meat, dairy, and fruits and vegetables. Some restaurants and stores also accept SNAP benefits.
Medicaid is a federally funded program that provides financial help for pregnant women and postpartum care, among other medical needs. It is geared toward those with inadequate health insurance, or without any insurance coverage. Requirements vary from state to state.
help for pregnant mothers
Crowdfunding can be a lifesaving alternative for those who need financial help quickly and can't afford to wait for government assistance. If you're still wondering how to get help with bills, online fundraising may be a good option for you.
How fundraising can make a big impact
Online fundraising through GoFundMe can relieve financial stress so you can focus on your pregnancy. GoFundMe also offers fundraising, which means you can put more of your funds toward newborn items or your baby's future.
How crowdfunding helped these expecting mothers
Thousands of pregnant women used online fundraising to get financial help for out of pocket medical expenses. These are just two mothers who found relief in crowdfunding and the supportive community it provided:
Danielle and her husband Trent were overjoyed when their daughter was born healthy. But all that changed five weeks later when Charlotte developed a cough that turned into a lung infection and sent her to the ICU.
Danielle, on unpaid maternity leave, spent every moment with her daughter while her husband cared for their 2-year-old son. A friend started a GoFundMe to help the family with living expenses and to offset mounting medical bills. The fundraiser raised nearly $7,000.
Olivia and her twin brother Liam were born four months premature and needed mechanical assistance to breathe. Tragically, Liam passed away after three weeks while Olivia fought for her life through multiple surgeries.
Olivia still battles a chronic illness that requires around-the-clock care and extensive treatments every day. Her family faced enormous medical debt because of gaps in insurance coverage, so a friend took action and launched a GoFundMe. The fundraiser raised over $12,000 to offset costs.
If you know a struggling family, read our blog post How to Raise Money for a Family in Need for ideas on how to take action, or discover family fundraisers for more inspiration.
Get help with maternity care costs now
Whether you need to get rid of debt or simply need to buy the essentials to prepare for the arrival of your little one, GoFundMe can help. You deserve to enjoy every moment of this important life event without worrying about impending medical bills or unpaid maternity leave. Sign up for a fundraiser and start raising money for pregnancy expenses today.