How to Survive Unpaid Maternity Leave in America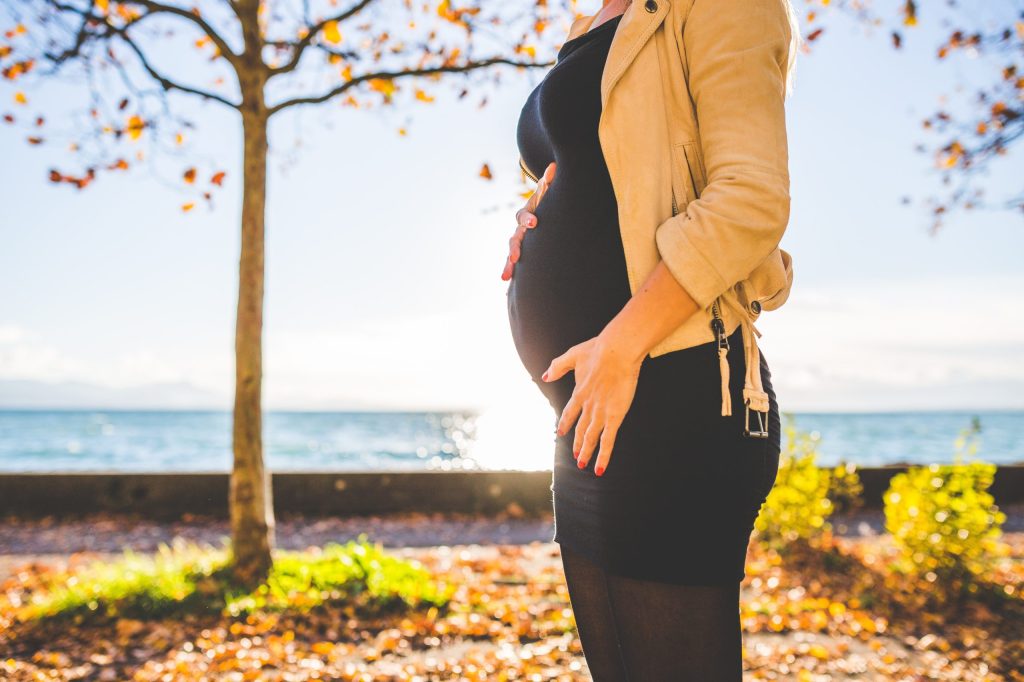 Barbara tried to be the model of a considerate working pregnant woman. She notified her boss at only eight weeks, long before the recommended date, in order not to blindside him.
But months later, with her due date fast approaching, she got a surprise of her own.
"When I was about six months pregnant, my manager told us we were changing our insurance and our benefits," she said. "They cut maternity leave from 12 to 6 weeks paid. It was devastating—emotionally and financially."
Unfortunately, Barbara's experience is more common than not. According to the Organization for Economic Cooperation and Development, the United States remains the only developed country in the world that does not guarantee paid time off for new moms.
Why new moms seek financial help during maternity leave
According to the most recent US Census, more than 40% of new moms took unpaid maternity leave, and we can make the safe assumption this wasn't their preference. And if they could return to the same employment afterwards, they were lucky. That's because only a portion of employers guarantee mothers their job back after maternity leave.
Moreover, the Family Medical Leave Act of 1993 (FMLA), which guarantees 12 weeks of unpaid maternity leave, only applies to 59% of American workers. Those who work fewer than 1,250 hours during a year for a company, or those who work for a company with fewer than 50 employees do not qualify for unpaid leave under FMLA. According to the Center for Economic and Policy Research, two in five American women do not qualify.
When it comes to the states, there is more variety. According to the National Conference of State Legislatures, four states—California, New Jersey, New York, and Rhode Island—have paid maternity leave laws. A few other states, like Washington and the District of Columbia, have legislation in place to offer their own paid leave policies by 2020.
California state maternity laws
New moms receive up to six weeks of leave at 55% of their salary.
New Jersey state maternity laws
In New Jersey, it's six weeks at two thirds of their salary.
Rhode Island state maternity laws
Rhode island offers four weeks at 60%.
With few state laws—and no federal laws at all—in place to provide guidance, maternity leave policy occurs on a company by company basis. There's no guidebook for pregnant employees and, as Barbara experienced first hand, they can be subject to change on a whim.
How to survive unpaid maternity leave
There are limited options on the state or federal level, so it's up to expectant moms to come up with their own solutions when it comes to seeking financial help during maternity leave. Some may be able to rely on a partner's salary during leave, or seek help from family members. Here are some creative solutions to help pay bills while on maternity leave.
Short-term disability
One possibility is to consider taking out a short-term disability policy. Short-term disability insurance will pay a percentage of your salary during a multi-week period. That's right: giving birth counts as a short-term disability to most insurance companies. Just be sure not to buy insurance once you are already pregnant, as pregnancy is a pre-existing condition.
Paid maternity leave
Another option is to negotiate with your employer for paid maternity leave. Even negotiating for a few extra days of sick leave could make a big difference. It's worth joining forces with other women in your workplace before approaching your boss or human resources department.
Online fundraising is an popular choice for seeking help paying bills while on maternity leave. If you're raising money because your work doesn't have a paid maternity leave policy, create a fundraiser that shares your story honestly. It will help your social connections emphasize with what you're going through, if they haven't already gone through it themselves. GoFundMe helps thousands of people raise funds to help offset unpaid maternity leave. They provide fundraising, so you don't have to worry about paying a platform fee. Start your fundraiser today.
Charities
If you are still struggling to come up with the funds, you can turn to charities that assist mothers in providing the basics for their babies. Help a Mother Out, for example, provides diapers to families in need. Babble provides a comprehensive list of local and national charities.
Other considerations for your maternity leave budget
If your job offers paid time off, try to maximize your vacation days before the baby arrives. That way, you can count on at least a few paid days.
Look into part-time work during your pregnancy. Just keep in mind that as you get closer to your due date, some types of physical labor may be inadvisable.
Rearrange your paycheck deductions. If you are contributing the max amount to your 401(k) for example, you may want to stop temporarily to save up income.
Find a support group. Friends with little ones who have outgrown their baby supplies might be able to offer second hand cribs or car seats, cutting down on costs.
Look out for hidden costs
As you look for help paying bills while on maternity leave, keep in mind there may be hidden costs you didn't expect. For Barbara, that happened when the paid portion of her maternity leave turned out to be not so paid. Since pregnancy is a pre-existing condition, insurance premiums go up to cover pregnant employees, and sometimes companies pass the bill to the employee herself.
"I was surprised when I was told that I had to repay the insurance premiums," she said. "No one had mentioned this before so it was not something I'd budgeted for after six weeks of a partial salary and six weeks without any income."
Unpaid maternity leave hurts everyone
Having children is a requirement for America's continued economic growth. But a lack of financial help during maternity leave, combined with the rising cost of childcare and other factors, means many Americans simply can't afford to have them. The fertility rate is at an all-time low, and it's already negatively affecting our economy.
Paid maternity leave is better for babies, who need more care during the crucial first weeks of life: every extra month of maternity leave links to a 13% reduction in the infant mortality rate. It's also better for new moms, who report that they are significantly more likely to return to the workforce if they have access to paid maternity leave.
The benefits of paid maternity leave are evidence-backed, but United States federal policy has yet to catch up and provide financial help to new moms. In the meantime, American people (with women carrying most of the burden) will have to muddle through.
For Barbara, that meant leaving her inflexible former job and finding a new career as a freelance writer and health coach. Her new schedule allows her to stay home with her daughters, now 2 years and 5 months old.
"If I'd had 5 or 6 months off, even partially paid, I would have come back full time. But I wasn't ready," she said. "There's no common ground in America with leave."
For additional information, read our posts The Cost of Raising a Child, Finding Financial Help for Single Parents, and How to Raise Money for a Family in Need.