How to Ask for Help With Money: Your Four Step Guide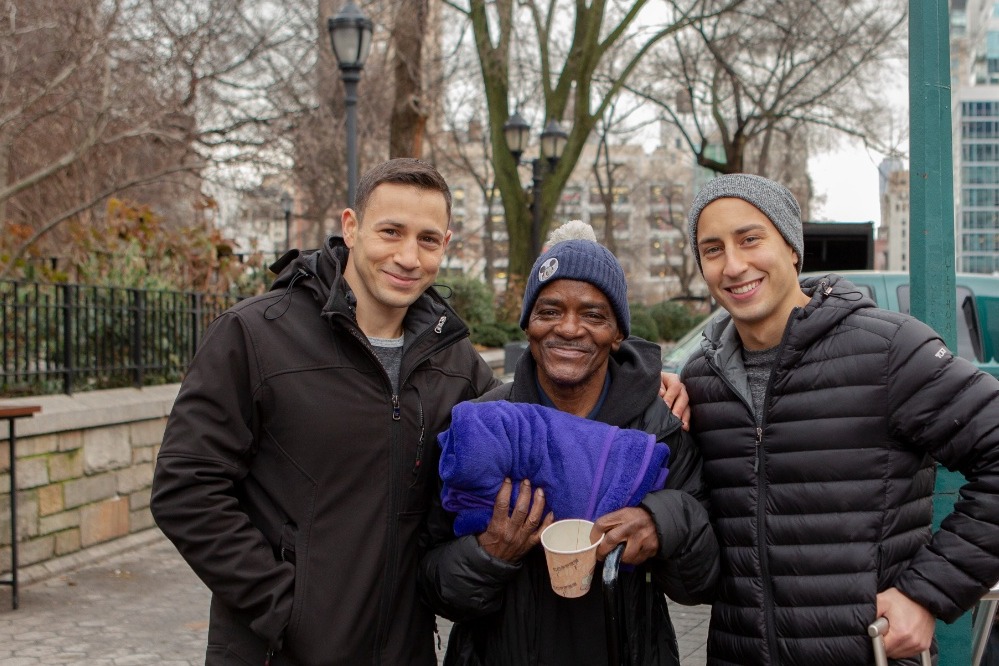 Money has always been a taboo topic, so it's no surprise that many people struggle to talk about their finances. It requires vulnerability to ask for help of any kind, and it can be especially difficult when it comes to knowing how to ask for help with money. But reaching out to others for support when you've fallen on hard times can truly get you back on the path to financial security. Below, learn how to let go of fear and embarrassment so you can get the financial help you need.
Three signs it's time to ask for help 
Are you still uncertain if it's the right time to seek outside support? Consider taking the next steps if you're trying to get rid of debt but keep finding yourself in any of these situations:
1. You're living off of your savings or credit cards
If you've had to consistently dip into your savings because of financial setbacks, it may be time to reevaluate your situation. Using credit cards to pay for living expenses is another sign that you need extra help.
2. You're behind on paying bills 
Do you receive regular calls from debt collectors? Or have you been sent to collections? When it's difficult to keep up with monthly bills, your financial situation can quickly worsen.
3. You're taking on more debt 
Opening additional credit cards or taking out loans to pay for emergency situations that crop up is another sign that you could benefit from financial assistance.
How to get help with money online without fear or embarrassment 
You might feel like asking for help is a sign of weakness, but being able to express vulnerability and ask for assistance takes courage and strength. If you aren't sure exactly how to get help, crowdfunding is one of the simplest and most effective ways to reach a lot of people at once and share your needs. By starting an online fundraiser, you can give people who care about you the opportunity to lend a hand and make a real difference in your life. These five tips can help you tell your story in the most positive and impactful way.
1. Be honest and vulnerable in your fundraiser story
Even though it can be difficult to bare your financial details in your fundraiser story to friends and strangers alike, this is exactly what will compel others to support you. If they can understand why you desperately need help with money, they'll be more willing to go above and beyond to donate to your cause—or even share your fundraiser with others.
In your message asking for financial assistance, clearly explain what has led you to your current position.
In addition to explaining the financial impact of your situation, remember to explain how this rough patch is affecting your emotional well being.
Describe how financial support will make a life-changing difference.
To build trust, lay out your plan to get back on track in as much detail as possible.
Further reading: How to Ask for Donations
2. Make your goal clear
Tap into the psychology of giving by setting a reasonable and attainable fundraising goal. Research has shown a link between tangibility and generosity—meaning that people are more willing to give to a cause if they know their donation will make a noticeable difference.
For this reason, it's wise to set a reasonable and attainable fundraising goal when asking for donations. If your total debt is $10,000, it might be a better idea to set a fundraising goal of $3,000. People will be much more willing to help when they feel like their donation can make a big impact. You can always increase your goal at any time.
3. Offer up your time 
There may be some friends or family members who have questions about your financial need or would like to give you emotional support. At the end of your fundraiser story, offer to meet face-to-face with anyone who would like more information on your situation. Your willingness to be open and set aside time for them will go a long way.
4. Ask for financial counselling  
Among your network of friends and family members, you're sure to have at least a few individuals who are financially savvy and who are willing to offer you their expertise of charge. In your fundraiser story, let your supporters know that you're willing to accept financial advice in lieu of monetary support, or in addition to monetary support. By expressing an interest in financial literacy and the desire to learn and grow, your network of friends and family members will see you're serious about taking charge of your future.
5. Express gratitude 
One of the most important aspects of fundraising is telling your donors how thankful you are for their support. When people feel appreciated, they'll be more willing to donate again or even tell others about your cause. You can say thank you to donors in many different and creative ways, from a fundraiser update to a handwritten letter.
These individuals bravely asked for help
If you're still unsure of how to ask for financial help online, why not look to some real-life inspiration? The below individuals used crowdfunding to raise money for their financial needs—from dental work to college tuition.
Matt was ecstatic when he went through a huge weight loss transformation, but one unintended result was trading pounds of fat for pounds of excess skin. To complete his weight loss journey, Matt would need to pay for an expensive skin removal surgery. Friends and family rallied around him, and he was able to raise over $57,000 through his online fundraiser to pay for the medical treatment.
Jaren, a Belize native, had long dreamed of attending university in the United States. He was beyond thrilled to be accepted into the University of South Florida to study environmental conservation, but was worried about the high cost of tuition. Even with a scholarship and money from years of saving, Jaren wasn't able to afford the tuition of $11,500 per year. When he turned to online fundraising, he was able to raise over $21,000 to fulfill his dream of attending school in the US.
For years, Tasnova suffered from complications related to her wisdom teeth. She experienced constant pain, headaches, and mental fog and knew she needed major surgery to correct the problem. Tasnova launched an online fundraiser and described her physical and emotional struggle in great detail. She even acknowledged the embarrassment and fear she felt in asking for help, but bravely did so anyway. In the end, Tasnova ended up raising over $2,600 to help pay for her oral surgery so she could find relief.
Overcome your fear of asking for financial help
When there are countless people who could empathize with your situation, asking for help doesn't have to be shameful. Whether you need help with bills, burial expenses, or student loan debt, crowdfunding can be a lifeline. GoFundMe offers fundraising, which means you can keep even more of the funds you raise and meet your fundraising goals faster. Sign up today and begin finding financial relief today.