What Happens When a GoFundMe Goes Viral in Ireland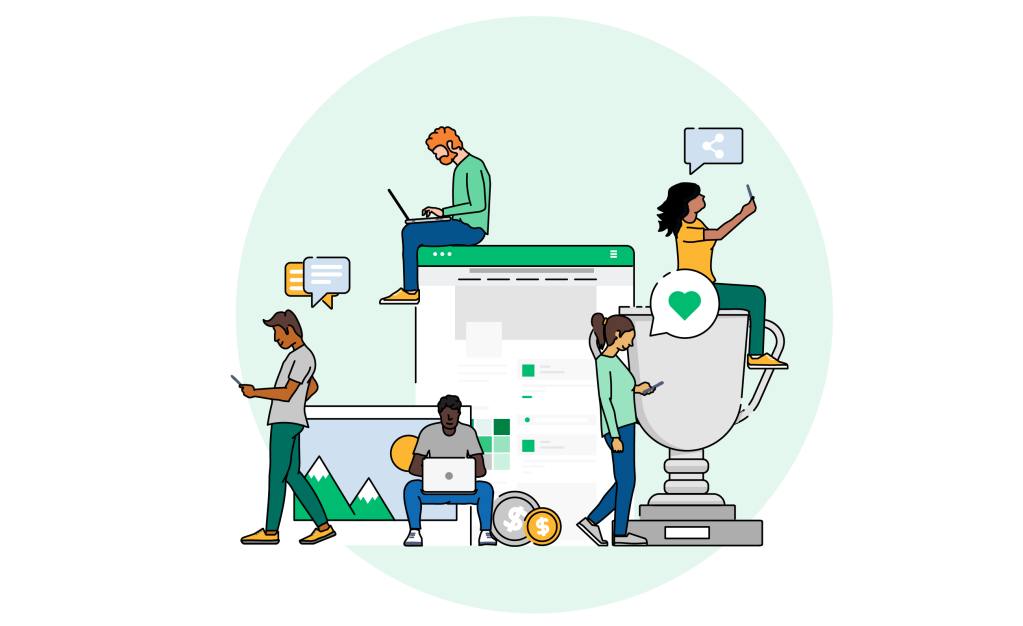 GoFundMe is the internet's take action button. When someone sees a need for an individual, cause or charity they care about, they can set up a GoFundMe and fundraise for them.
It is very common to see GoFundMes set up in response to a big event in the news, whether that's locally, nationally or internationally. Because they're already such big topics, they often lead to viral fundraisers in Ireland.
When a fundraiser becomes really successful, and a GoFundMe goes viral in Ireland, our team works across timezones to ensure none of the money raised is sent out until we are sure it is going to the right place. 
To make this happen, GoFundMe operates a seven-day customer support and trust and safety operation. We have experts with backgrounds in finance, law enforcement and even the military making sure the millions of pounds donated on our platform get safely to the right place via our best in class processes and technology.
Whether you are a potential donor or a potential organiser, you can be safe in the knowledge that money is in safe hands.
What you need to know about viral fundraisers
One example of what happens when a GoFundMe fundraiser goes viral is Vicky's fundraiser to help a 6-year-old French boy severely injured after he was thrown off the roof of London art gallery the Tate Modern.
Vicky was inspired to set up the fundraiser despite not knowing the victim after seeing the young boy's story on the news in August 2019. As she wrote on her fundraiser: "The hope is that this campaign may raise some funds to enable him to receive gold standard medical care and rehabilitation. The road ahead to recovery will undoubtedly be a long one and we want to show the family support every step of the way throughout this."

The GoFundMe team worked with Vicky to create her fundraiser in euros, so the money could get sent straight to the boy's family's bank account in France. We also worked with Vicky and the police to connect the funds to the organiser's family, and held onto the funds until this was possible. That means none of the funds raised touched Vicky's bank account. Because of the sensitivity of the situation, we were able to keep the identity of the boy's family anonymous.
Is it safe to donate to viral fundraisers?
Our beneficiary product was set up because so many kind-hearted people like Vicky set up fundraisers for people they aren't directly connected to.

It means fundraisers can simply put in the email of the beneficiary, as Vicky did with the boy's family representative, and the money will go into their bank account – once everything has been vetted and verified by our team.
Our donors' safety is our top priority. GoFundMe uses the same secure and encrypted payments technology as your bank to ensure your donation is processed safely and we hold funds until their recipient is verified.

The GoFundMe Guarantee
With so many stories and so many people in need, one of GoFundMe's top priorities is to make sure funds raised on our platform are safely delivered to the intended beneficiary of each fundraiser. 
We're so sure of our ability to protect donors that we have a promise: if funds don't get where they're supposed to go, we'll give you your money back.
GoFundMe is proud to be the only fundraising platform backed by the GoFundMe guarantee. 
Fundraiser vetting process
All GoFundMe fundraisers face some form of vetting before withdrawal. This vetting focuses both on the identity of the person and the legitimacy of the cause. 
The vast majority of potentially suspicious fundraisers are spotted by our team of Trust and Safety experts, who work across different timezones to make sure GoFundMe is a safe place to give and get help. However, anyone visiting a GoFundMe has the ability to report it to our team directly. If you do have any concerns a fundraiser is misleading or fraudulent, you can let our team know by reporting it here. 
Donate to a GoFundMe that needs your help
Often in crisis people ask 'is there anything we can do?' and sometimes the answer is to help financially. Whatever the reason behind a fundraiser, we're proud of the generosity and empathy of our community.
If you would like to donate to one of our many deserving fundraisers on GoFundMe you can check out our top fundraisers.