GoFundMe vs Fundly: How to Choose the Best Crowdfunding Website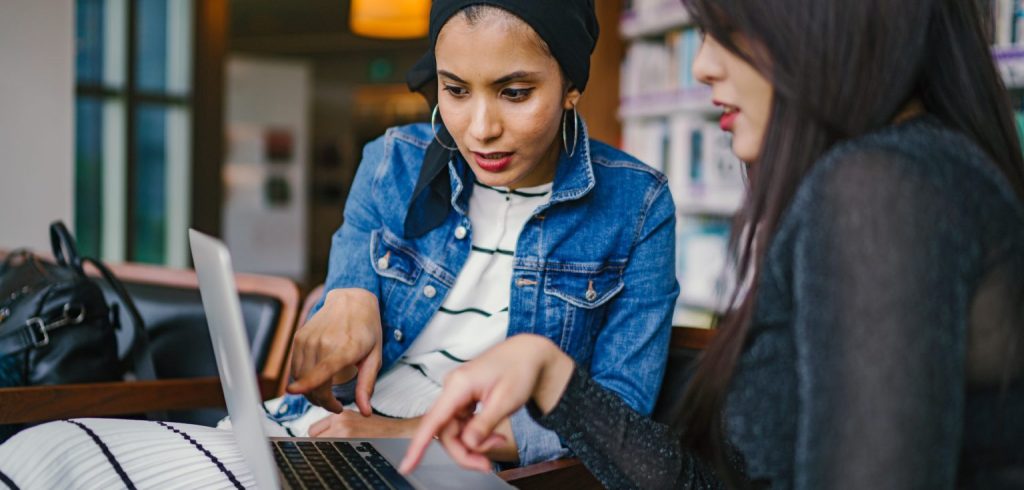 When it comes to crowdfunding, there's no shortage of websites that allow you to raise funds for causes you care about. But with so many choices, how do you know what personal donation website is best for your needs?
Whether you need help with out of pocket medical expenses or you're wondering how to raise money to adopt a foster child, crowdfunding can be a lifeline. In this guide, we'll take a look at GoFundMe vs Fundly, two popular crowdfunding platforms, and review what each one offers.
What you need to know about crowdfunding platform fees
Platform fees can truly affect your crowdfunding success. For example, your fundraiser to help a sick friend might not help as much as you thought after a chunk of donations is eaten up by large crowdfunding platform fees.
Crowdfunding fees can usually be separated into two categories: a platform fee and a payment processing fee. Most crowdfunding sites have different fee structures depending on what country you live in. It's a good idea to carefully look over the fine print when getting started so you aren't caught by surprise or disappointed later.
GoFundMe
It costs nothing to sign up and create a GoFundme. The company offers a 0% platform fee for organizers in the US, Canada, Australia, the UK, and a handful of European countries. This allows organizers to keep more of the funds they raise.  A standard payment processing fee of 2.9% plus $.30 cents per donation allows for the safe processing and transfer of funds. See fees on GoFundMe for other countries and fundraiser types.
Fundly
It's to sign up and create a Fundly account. Fundly has a platform fee of 4.9% per donation. Their payment processing fee is 2.9% plus $.30 per donation.
The ultimate crowdfunding platforms comparison guide
There are a few important features that can set one of the top crowdfunding sites apart from the rest. Is it easy to set up the fundraiser? Will you receive your funds right away? Does the platform offer customer support? These are all questions to consider as you hone in on the best crowdfunding platform for you.
Who can use GoFundMe and Fundly?
Most crowdfunding sites restrict their services to certain countries that are supported by their payment processors. If you aren't a citizen of one of the below countries, you can always ask a friend who lives in a supported country to start a fundraiser on your behalf.
GoFundMe
GoFundMe supports 19 countries:
Australia
Austria
Belgium
Canada
Denmark
Finland
France
Germany
Ireland
Italy
Luxembourg
Netherlands
Norway
Portugal
Spain
Sweden
Switzerland
United Kingdom
United States
Fundly
Fundly supports the US, Canada, Australia, and the United Kingdom.
Is it simple to set up a fundraiser through GoFundMe and Fundly?
Getting started on any new project is often the hardest part, but a good crowdfunding website will make the process of setting up an online fundraiser a cinch.
GoFundMe
From start to finish, setting up a GoFundMe takes just a few minutes. The platform guides you through the entire process, prompting you to personalize your fundraiser with text and photos. You'll then be given the option to add contacts to your account and share your fundraiser via email or social media.
Fundly
After signing up for a Fundly account, the platform walks you through a few setup steps, and the process takes between 5-10 minutes. You'll be required to create a fundraiser story and add a photo. After those steps, you can share your fundraiser with your contacts.
How long does it take to receive funds through GoFundMe and Fundly?
Receiving the funds you've raised quickly through crowdfunding is vital. When you need money right away after a natural disaster or an emergency pet surgery, a delay in receiving your funds can be detrimental. Some crowdfunding websites place a seven to a 30-day hold on funds before you're able to withdraw them, while others send the funds the same day donations are made. It's important to know the withdrawal timeline for the platform you decide to use.
GoFundMe
You can withdraw your funds through GoFundMe immediately. After you've set up withdrawals, you will receive your funds within 2-5 business days.
Fundly
Fundly allows you to withdraw your funds as soon as you start receiving donations. Once you set up withdrawals, deposits take 2-5 business days to arrive.
Do these crowdfunding platforms provide a fraud protection guarantee?
A fraud protection guarantee ensures that organizers, beneficiaries, and donors are all safe when using a given crowdfunding platform. By offering this type of protection, a crowdfunding platform demonstrates its commitment to safety and to its customers.
GoFundMe
When it comes to protecting its customers, GoFundMe offers the GoFundMe Guarantee—the first and only donor protection guarantee in the industry. Through the guarantee, beneficiaries and donors alike can feel secure knowing that in the rare case fraud occurs, GoFundMe will donate any missing funds or refund donations. GoFundMe's Trust & Safety team also works tirelessly to ensure safety across the site.
Fundly
Fundly does not offer reimbursement to donors or beneficiaries if fraud is committed.
Do these crowdfunding platforms have a mobile app?
A mobile app makes it easy to manage your fundraiser on the go. You can always access websites through a mobile browser, but apps built for specific websites offer a seamless experience and often eliminate a lot of display errors that can crop up when trying to view a website on a mobile device.
GoFundMe
GoFundMe's mobile app allows organizers to effortlessly set up withdrawals, thank donors, and make changes to their fundraiser. Donors can also use the app to find fundraisers near their geographical location, make donations, and manage their past donations.
Fundly
Fundly does not currently have a mobile app available for download through the App Store or Google Play.
Does GoFundMe or Fundly provide extra features?
Sometimes those extra bells and whistles can make all the difference when deciding between two options. Here are a few extra features GoFundMe and Fundly offer that might help you make up your mind.
GoFundMe
If you'd like to support a cause that's close to home, the GoFundMe mobile app has a nifty feature that lets you explore local fundraisers. You can see how people in your city or town are fundraising, get ideas, and even donate to causes that move you.
The team fundraising feature on GoFundMe makes it easy to rally a group of friends or family members together to run a fundraiser. Through team fundraising, it's easy to share management responsibilities and reach a wider audience.
Fundly
Fundly provides a way for organizers to give an extra special thanks to donors and incentivize giving. A feature called giving levels allows organizers to offer physical rewards for donating certain amounts.
For people who want to do more to give back, Fundly also offers Fundly Connect, a database of searchable volunteer opportunities.
Do their blogs offer proven fundraising strategies?
It's always nice to have a wide array of resources at your fingertips when taking on a new task. A good crowdfunding site will equip customers with information that not only answers their basic questions but also guides them to success with insider tips.
GoFundMe
If you're looking for serious resources about finding financial support, the GoFundMe blog is a good jumping off point. Not only does it offer crowdfunding-specific information, but it also delivers countless resources about how to find financial assistance through government programs and non-profits.
And if you need fundraising tips or fundraiser ideas, look no further. The blog posts centered on crowdfunding tips highlight everything from how to ask for donations successfully to fundraising event ideas.
Fundly
Fundly's blog offers tips for fundraising and other useful content for people looking to launch a fundraiser.
Does GoFundMe or Fundly offer customer support?
If you run into a problem and need technical support, it's crucial to get help ASAP so your fundraiser doesn't screech to a halt.
GoFundMe
You can expect best-in-class customer support when you contact GoFundMe. The personable Customer Care Agents at GoFundMe are real people ready to help you 24/7 via rapid email support.
Fundly
Fundly offers friendly customer support via email. One of their customer service agents will reply to your request in 25-26 hours.
Are you ready to dive into crowdfunding?
Now that you've explored these two crowdfunding options, you should feel empowered to start your own fundraiser. You can rest easy knowing that there won't be any surprises ahead. Check out what real users say about using our platform in our GoFundMe reviews. Start a fundraiser and begin your journey today.