Financial Help for Cancer Patients: Free Resources to Offset Costs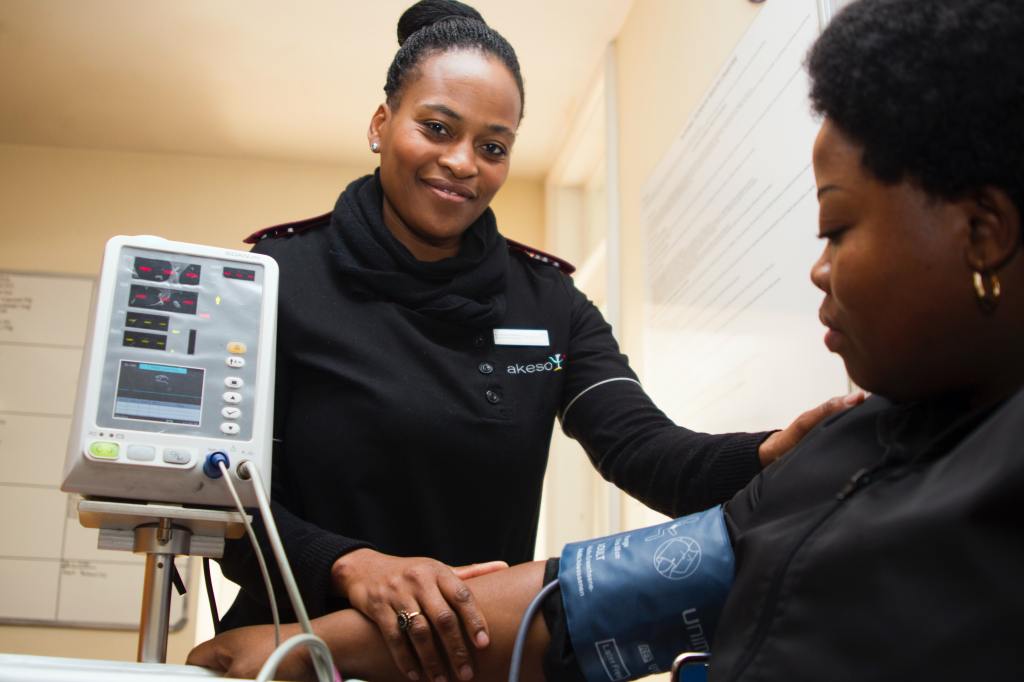 Cancer is one of the leading causes of death and disease in Canada. The Canadian Cancer Society estimates 225,800 new cancer cases and 83,300 cancer deaths in Canada in 2020. The disease undoubtedly puts a huge amount of psychological stress on patients and their families, and for many, the financial cost of cancer care can be equal to or surpass the emotional one.
In April of 2016, Jackie Froeber was editor in chief of two magazines in the American Airlines portfolio, had won numerous publishing awards and was on top of the world. The next month, the then 33-year-old was diagnosed with stage-three breast cancer.
"Aside from the shock of being told I had breast cancer, I was blindsided by the costs," Jackie says from her home in Dallas. "When you see an itemized list of what everything costs, it's very overwhelming."
We're here to provide you with helpful information about financial help for cancer patients. Here's a brief overview of the common physical, financial, and emotional effects of cancer—along with financial resources that can help you get the treatment you need.
The true cost of cancer
Be prepared for out of pocket cancer costs
Aside from the immediate costs of medical treatment, patients also need to focus on secondary costs and the logistics of their treatment, advises Caitlin Donovan, Director of Outreach & Public Affairs at the Patient Advocate Foundation, a non-profit organization that provides professional case management services to Canadians with chronic, life-threatening and debilitating illnesses.
Stay in your health insurance network
As anyone who has ever dealt with medical bills and insurance companies knows, the system is complicated but highly specific. For instance, it may seem simple to choose a hospital in-network, but what if some of the doctors in that hospital are out of network? What if the hospital sends tests to a lab out of network?
"The biggest costs are out of network costs, so newly diagnosed patients should try to stay in network as much as possible," Donovan says. "Think about staying in network and how far you have to go to do that and how much will it cost to get there. Transportation is the number one issue that patients call us about. The average amount of patients need in rural areas for transport is $22 each way to go to chemo treatment."
"If you need surgery, there could be a lot of unexpected costs," Donovan  says. "Make sure that everyone is in network, including the anesthesiologist; check on all of them individually. You have to make multiple phone calls. It's amazing how often people don't know if they are in network. You need to ask."
Consider childcare costs and other expenses
Consider whether your childcare costs will increase, or if you can find a friend or relative to help out for free. Think about other new costs that may come up. For instance, it may hurt to pull things over your head after surgery, so you'll need to buy new clothing. And if you're getting chemo, decide who will drive you and think about that person's availability. Above all, she says, keep your doctor informed.
"If you have cost concerns, tell your doctor. It really should be part of who you are and what your needs are as a patient," Donovan says.
Take into account lost wages from time off work
Consider how much time you'll have to take off of work for treatment and to speak to your HR department about how much you need to work to keep your insurance coverage.
Hickman advises patients to learn how to protect themselves in the workplace, and to have conversations upfront about your benefits beyond insurance, including either short or long term disability.
"People have high hopes that cancer is not going to take them down, but there will be those days when you just want to stay in bed," Hickman says.
In fact, a 2006 study by the Department of Health Administration at Virginia Commonwealth University found that women treated for breast cancer missed an average of 44.5 days of work  and men diagnosed with prostate cancer missed an average of 27 days. Overall, oncology patients are likely to miss 22 more days of work per year compared to those who don't have cancer.
Pay attention to cancer drug costs and rules
Hickman cautioned that there are also numerous rules that can result in huge bills. For instance, some insurance plans require patients to receive drugs mailed from a specialty pharmacy, and the patient is then responsible for bringing the drug to the care facility.
"If you don't do it or understand what that means, and we inject you with our product, even if it's the same drug, you are responsible for the entire bill. These injections are two to four thousand dollars, so make sure you know your insurance company's wishes," cautions Hickman.
There are other rules around where certain types of treatments are performed, and if the patient doesn't follow the rules to the letter, they may not be reimbursed.
"Make sure you understand your coverage; cancer care can easily reach hundreds of thousands of dollars," says Hickman. "You don't want to be surprised by a bill for twenty thousand dollars from your insurer."
Financial assistance for cancer patients: It pays to ask
Even with private health insurance, government programs, and nonprofit aid, many cancer patients still need additional financial assistance for the cost of cancer treatment.
If you're having trouble wording your financial concerns, here are some easy ways to bring up the subject as you develop your treatment plan:
"I'm worried about how much cancer treatment will cost. What resources are available to me?"

"I know this may be expensive. Where can I go to get an idea of the total costs of treatment?"

"Will my health insurance pay for this treatment? How much of the total cost will it cover?"

"I'm concerned about the cost of this treatment. Are there other treatment options you would recommend that are less expensive?"
If you have questions about financial assistance programs specific to you, speak with your doctor or hospital social worker—the hospital business office should have helpful information and additional resources. Local services or volunteer organizations may offer financial assistance but may have limited resources.
Financial assistance from pharmaceutical companies
The Canadian Cancer Survival Net has a list of pharmaceutical programs providing financial help for cancer patients. Note that your doctor may be able to prescribe medications that qualify for these programs. Services often differ under pharmaceutical assistance plans, but some may include:
    Financial help with insurance reimbursement

    Referrals to copay-relief programs

    Help with the prescription assistance application process

    Discounted or free medication for those who qualify
Financial help from nonprofits for cancer patients
With cancer expenses climbing, several nonprofit organizations now exist to assist cancer patients who need financial help. Some organizations may support those with a specific type of cancer, and each organization has unique eligibility requirements.
Fundraising for cancer patients can help cover treatment costs
When you're fighting cancer, it helps to have a strong support system from friends and family—but unless they've been down this road, they may not know how to help when a loved one is dealing with cancer.
Fundraising for cancer patients is an excellent way to show your support and offset mounting medical expenses. A fundraiser creates a space for friends and family to stay connected and leave words of encouragement. You and/or the beneficiary can easily post text, photo, and video updates to let loved ones know how things are going.
By combining the power of crowdfunding with social sharing, cancer fundraising can help lighten the financial burden and lift spirits. And with our free fundraising model, you don't have to worry about a high crowdfunding platform fee. We've seen this time and again with cancer fundraisers, including those like #RichardsArmy Against Lymphoma, Cancer Sucks: Fitz Fights Melanoma, and Help Dave fight a brain tumor.
Cancer fundraising resources
Get cancer care financial assistance when you need it most
There are numerous organizations out there to assist patients with all aspects of their cancer treatment, from the emotional impact to the financial burden. Don't be afraid to ask for help. You don't have to go it alone.
Every day, cancer patients and their loved ones raise funds on GoFundMe. We've made it easy to start a cancer fundraiser. See what real users say about online fundraising on the GoFundMe reviews page. Start cancer fundraising today.