25 Best Charities to Donate to in the US (2019)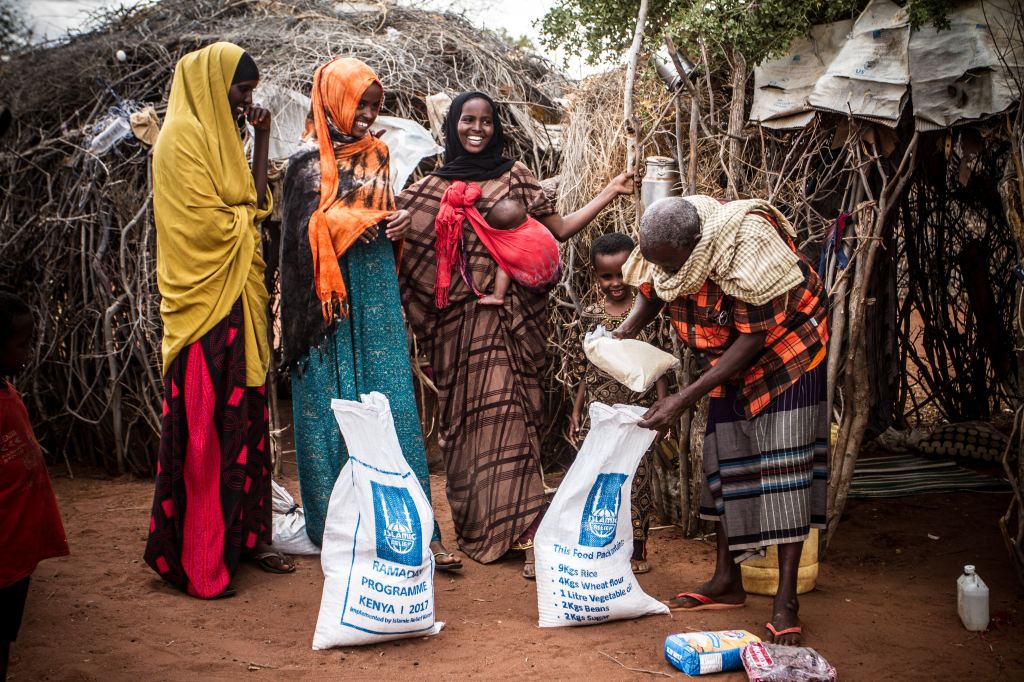 Americans are using their money to help other people more now than ever before. In 2017, individuals in the US donated over $286 billion to charities, according to a report by Giving USA.
If you've also caught the giving bug and want to donate to one of the best US charities, how do you know where to start? Sorting through thousands of nonprofits to find one that matches your interests can take hours. And verifying an organization's legitimacy can add even more time to your quest. How do you know if your donation will go straight to administrative costs or actually fund charitable programs?
Luckily, we've simplified the process by rounding up the 25 best charities to donate to. Choose one or more top charities to support from our list, or learn about the best ways to raise money for charity through crowdfunding.
Our list of top charities to support
All charities on this list have an A or B rating from Charity Watch. These ratings are assigned after the charity watchdog analyzes tax forms and other financial documents for any red flags.
From the best children's charities to the best disaster relief charities, our list has a nonprofit for just about every cause.
1. Best animal charity to donate to:
American Humane
Founded in 1877, American Humane has spent well over a century caring for animals both large and smile, wild and domesticated. Your donations help animals find shelter, urgent care, and forever homes. The organization also focus on promoting bonds between animals and humans.
The Breast Cancer Research Foundation is the highest-rated breast cancer organization in the US. They fund over 300 researchers across the globe who are working to find a cure for this pervasive disease once and for all.
More than 350 innocent individuals in the US have been exonerated thanks to DNA evidence. The Innocence Project fights for justice by re-examining cold cases with new DNA evidence and freeing those who were wrongfully convicted. The nonprofit also aims to reform the criminal justice system to prevent future wrongful incarcerations.
Hope for the Warriors provides what it calls a full cycle of care to service members, veterans, and their families. It focuses on health and wellness, fostering a sense of community, and providing support for those transitioning from military to civilian life.
This nonprofit envisions a world where every woman is treated as an equal and is to make crucial decisions related to her own reproductive health. Its attorneys fight both nationally and internationally to give women access to birth control, safe abortions, and all manners of reproductive care.
6. Best education charity to donate to: 
Scholarship America
When high school students dream of going to college but can't afford the steep costs, Scholarship America steps in to lend a hand. The organization dedicates an impressive 96% of its cash budget to programs directly related to sending individuals to college, like scholarship funds, college readiness programs, and financial aid education.
7. Best disaster relief charity to donate to: 
Operation USA
From ongoing earthquake recovery in Ecuador and Nepal to programs for Native Americans in South Dakota, Operation USA delivers aid to all corners of the globe. The nonprofit has worked in 100 countries since 1979, focusing not only on disaster relief and reconstruction, but on helping and educating underserved communities.
The Alzheimer's Association aims to fight and cure Alzheimer's Disease from all sides. Donations provide care to those already affected by Alzheimer's and connects them with support groups. The organization also funds research and clinical trials.
The ultimate goal of The Trevor Project is to end suicide among LGBTQ people under 25 by providing them with counseling and education. It offers young people support with trained counselors via phone, text, and online chat. Every $1 donated allows people to get one more minute of counseling.
The World Resources Institute is a research organization that goes beyond research to create solutions to sustain our natural resources. The nonprofit works in over 50 countries to address the topics of climate, food, water, energy, cities and transport, and forests.
Finding a cure for blood cancer is just as important to the Leukemia & Lymphoma Society as supporting those already diagnosed with cancer. This 501(c)(3) has invested over $1.2 million in research for clinical trials, and it also supports those already diagnosed with cancer through financial assistance, support groups, and access to live information specialists on their website.
This nonprofit has defended the rights of low-income immigrants in the US since 1979. It works to provide immigrants access to health care and fights unconstitutional immigration policy. The nonprofit also works to educate the public on the impact new laws would have on this marginalized group.
The ACLU has been defending the constitutional rights of individuals for almost 100 years. Whether it means fighting for LGBTQ rights or ensuring that women are able to make their own choices about their reproductive health, its mission is to protect the civil liberties of every person in the US.
One in three older adults doesn't have economic security, according to the National Council on Aging. It then becomes increasingly difficult for older adults to address their own health concerns. The organization's goal is to improve the health and financial situations of 10 million senior citizens by 2020.
This 501(c)(3) charity proudly designates 94% of its of its cash budget to programs that directly relate to its mission of stopping child abuse and neglect in the US. Prevent Child Abuse America uses donations to run parent education programs and to advocate for federal policies that promote children's health and safety.
16. Best government accountability charity to donate to: Government Accountability Project (GAP)
On their website, the Government Accountability Project states that courage is contagious. It believes that one whistleblower will inspire more truth-tellers to come forward. This non-partisan group is the nation's leading whistleblower protection organization and works to defend those who bravely expose wrongdoing.
The National Alliance to End Homelessness wants to see a world where homelessness is a distant memory. It focuses on trying to shape federal policy and finding solutions to end homelessness, like short-term rental assistance programs and community education.
The Foundation for AIDS Research has a simple goal: develop the scientific basis for a cure for AIDS by 2020. The foundation has invested over $500 million since 1985 in scientific AIDS research, public education, and public policy research.
The Africa Wildlife Foundation strives to protect endangered wildlife and their habitats across Africa so they can continue to thrive. Along with combating animal poaching and trafficking, the organization helps with economic development and community empowerment throughout the continent.
20. Best human rights charity to donate to: 
Human Rights Watch
Defending the rights of people across the globe is no small task, but the organization Human Rights Watch has been doing just this since 1978. About 400 journalists, attorneys, country experts, and many others work to publish non-partisan and independent reports every year on human rights conditions around the world.
21. Best women's rights charity to donate to: 
Global Fund for Women
The Global Fund for Women proudly calls itself and its supporters champions for equality. From setting up the first women's fund in Nepal to funding secret schools in Afghanistan, this bold organization strives to empower women and girls around the world and ensure they are granted basic human rights.
22. Best international aid charity to donate to: 
charity: water
According to charity: water, one in 10 people don't have access to clean drinking water. The organization hopes to change these stats by bringing clean and safe drinking water to developing countries. It has already funded over 29,000 water projects around the world.
23. Best hunger-relief 
charity to donate to: Action Against Hunger
Over 800 million people go hungry every day, according to Action Against Hunger. They hope to fight malnutrition and food crises in over 20 countries with help from donations.
The Hearing Health Foundation has been researching hearing loss and tinnitus since 1958 with the aim of preventing and curing hearing loss and hearing-related diseases for good. They also focus on creating inclusive opportunities for those with hearing loss or other hearing disorders.
25. Best mental health charity to donate to: 
Mental Health America
Founded in 1909, Mental Health America helps Americans understand, prevent, and treat mental health issues that can interfere with their overall wellness and ability to live a healthy life. They also focus on educating Americans about mental health issues through their online hub of information and tools.
People who used crowdfunding to help charities
Thousands of people have used GoFundMe to support causes they're passionate about. Here are just a few examples of individuals who made a real difference.
When Jess's best friend passed away from breast cancer at just 33, she vowed to do something amazing that would make her friend proud. Jess created the Leo Project, an education initiative that would fund non-traditional education opportunities for the youth in Nanyuki, Kenya.
The education system there doesn't prioritize subjects like art, music, and performance, but Jess wanted to ensure the students there were still exposed to them. She raised over $54,000 for her project through GoFundMe.
After Hurricane Maria ravaged Puerto Rico, it left about 500,000 stray dogs, or "satos" to fend for themselves. The people behind the popular Instagram account The Dogist launched a GoFundMe in partnership with the 501(c)(3) charity the Sato Project to care for injured dogs on the island, find them forever homes, and even fly some of them to New York City to start exciting new lives in the Big Apple. In just four months the organization raised over $63,000 to help the pups of Puerto Rico.
Raise money for your favorite cause with charity fundraising
If you'd like to support a cause close to your heart but lack the funds to do so, charity fundraising through GoFundMe is an easy way to make a difference.
If you're wondering why GoFundMe is among the top charity fundraising sites, here are just a few reasons:
We offer a fundraising platform, which means that more of your donations can go to your cause.
Our simple platform means you can set up a fundraiser in just a few minutes.
If you create a certified charity fundraiser, we'll send all funds directly to your charity. There's no need to manage any of the funds yourself!
We make it easy to share your fundraiser with all your contacts through email and social media.
Still eager for more resources about charity fundraising? Discover charity fundraisers on GoFundMe for inspiration, or take a look at this list of our favorite charity blog posts:
Do good by giving back right now
Not everyone has the funds to support their favorite charity. If charitable giving isn't in your budget, a fundraiser through GoFundMe can empower you to give back. Sign up to create your fundraiser today and start raising money for the best charities to donate to.