Wheels for Nick
$40,575
of $60k goal
Raised by
114
people in 26 months
My name is Nick Mahler and I have a very rare muscular skeletal disease called Fibrodysplasia Ossificans Progressiva or FOP for short. I live in Wylie Texas and I was diagnosed with FOP when I was just 18 months old. FOP has progressed so much that I only have limited movement in my elbows, wrists and fingers, every other joint including my jaw are completely covered in bone growth. An FOP flare-up can occur from any kind of trauma to a muscle such as bumping into something or sometimes when a butterfly flaps its wings in Argentina I will have a flare-up. Currently there is no cure for my disease, just pain management and extra care not to get injured.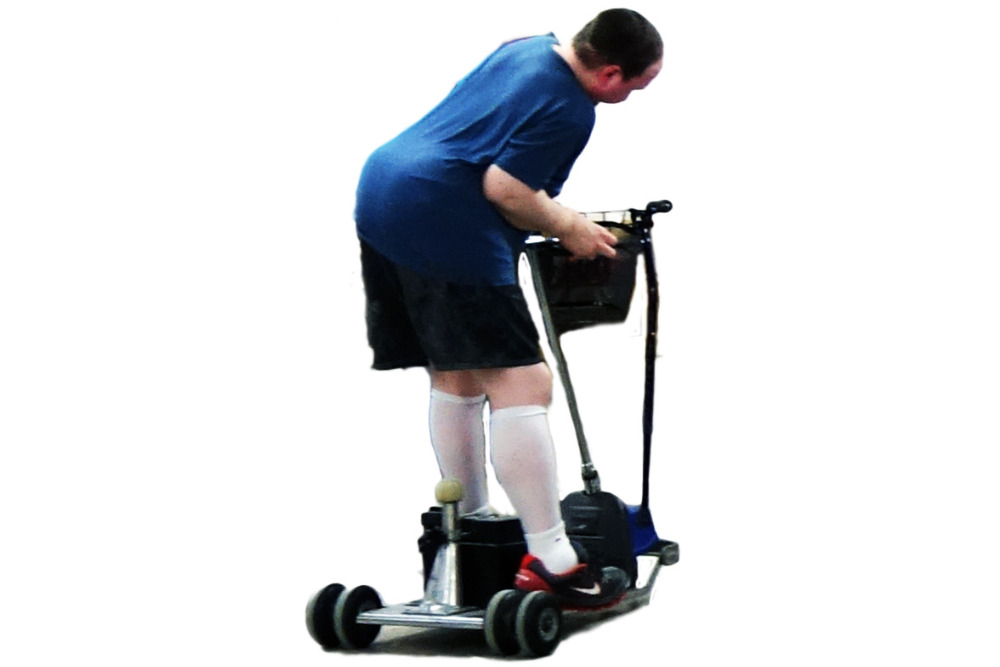 As you can see from the current photos of me on my 48-year old scooter I am kind of balancing on the left leg the whole time with my right leg on the edge of my scooter.
I have started this GoFundMe account to assist in getting a very specialized wheelchair for me that can operate while in a semi seated position since that is the position I am frozen in. Once we have the custom built wheelchair we will need a way for us to transport me and my new wheelchair. Currently I use an Amigo FD mobility scooter that is more than 40 years old because it has been the best option until now. It is getting very difficult to find a vehicle I can physically get in and this will only get harder as I continue to lose movement. With my very limited range of motion I can't step up onto anything and require assistance sitting or standing from a chair and almost all daily activities. With this custom wheelchair I will be able to go more places, since my old scooter can't go very many places due to me being very unstable on any kind of uneven or angled surfaces. Currently I am unable to go anywhere outside the home if it's raining, a chance of rain or snow due to my instability from no joint movement.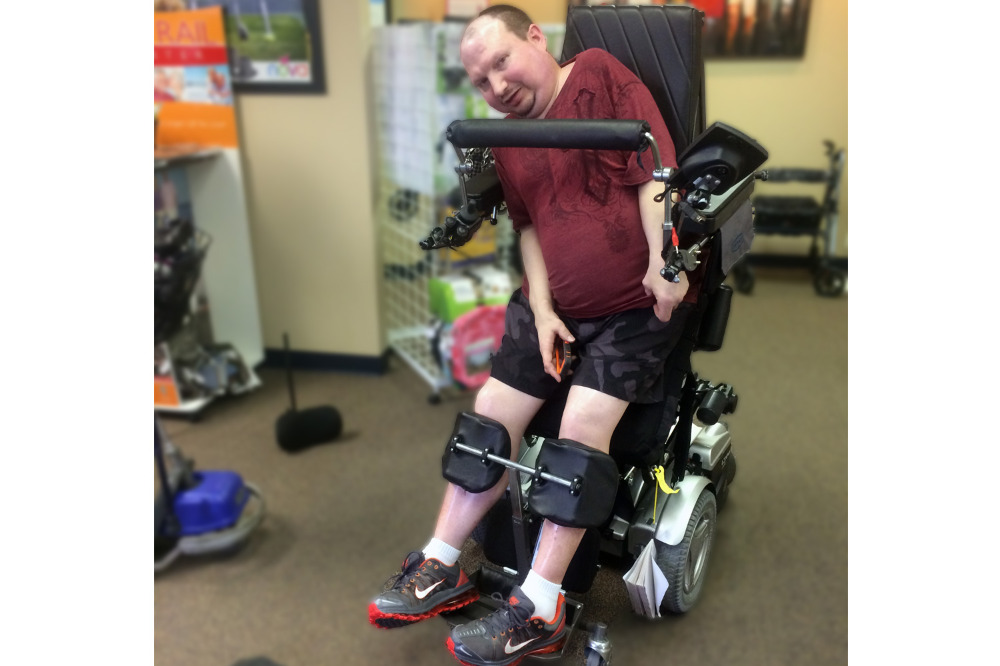 The above photo is me trying out a Permobil wheelchair to see what modifications would be required. We will have to have extensive modifications to the chair because of my unique fixed position to be able to clear doors and other areas without injury.
There are only 6 people in Texas that have been diagnosed with FOP and 3 here in DFW. In the world there are just 800 people with FOP with less than 300 based in US. Even though I have no movement in most of body I still try to do everything I think I can do. To date I am the only FOP patient to have Bungee jumped and ride in an air force jet. I have been married for almost 16 years and since I can't fly we have to drive everywhere. We are having to drive to Philly to have my oral surgery done in the next month, We drove to Boston in November for an FOP Drug Forum that got the venture capital guys together with the researchers from around the world to move on to the next phase of drug trials. The FOP gene was found in 2008 with the help of a research dentist at UTSW and the FOP Lab at UPenn Philly.
Thank you kindly for the generosity and support of everyone, any little bit helps make my dream of mobility a possibility.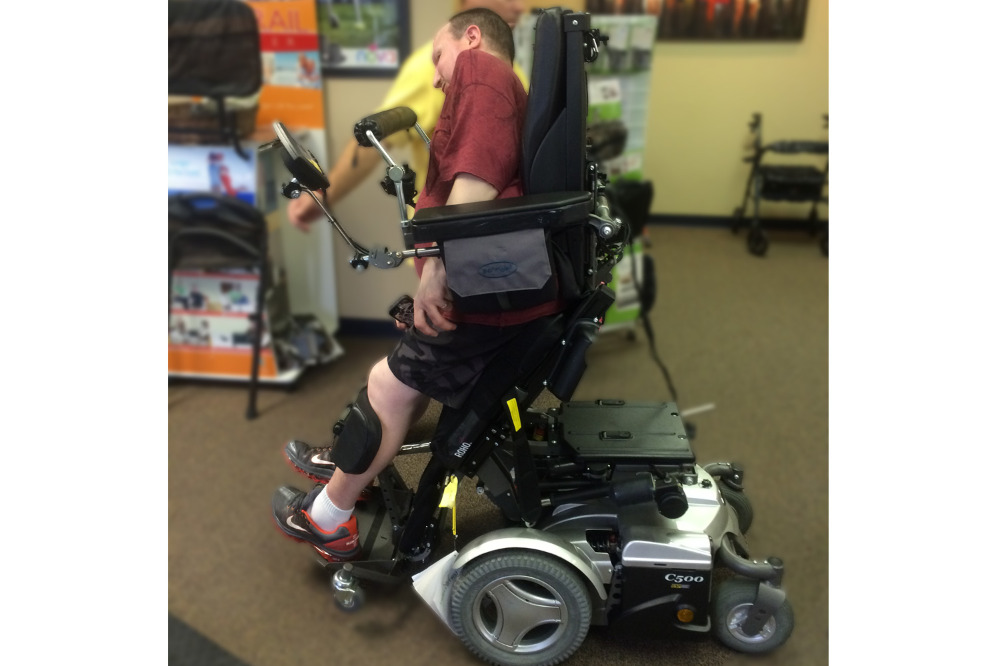 + Read More
Be the first to leave a comment on this campaign.