Seven Ways to Turn Social Media Followers into Donors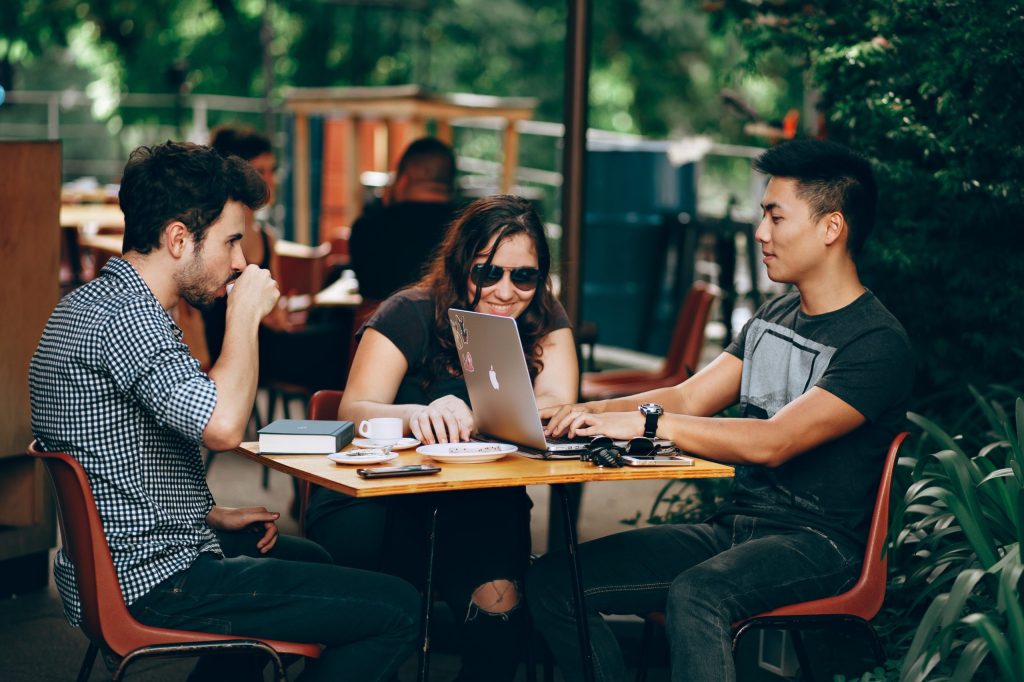 If you already have a following on social media, you might be wondering how to get all those followers to support your crowdfunding fundraiser with donations. In this post, we'll give your techniques for connecting social media and fundraising.
Learn about using social media to promote your fundraiser, including the tips in our post, Facebook Fundraising 101. As you move forward, be sure to take advantage of 2019's top online fundraising trends.
Whether you're new to social media or not, remember the real value lies in how the platforms can help you build deeper ongoing relationships with your supporters.
1. Post content that involves others in your fundraiser story
Successful crowdfunding hinges on telling your story well. To inspire social media donations, ask yourself how it can help you tell your story in a way that engages and involves your followers as it unfolds.
One post with a dozen comments is better than a dozen posts with none. Post updates that make people want to become part of your story and share it. Here are some ways to encourage deeper involvement from followers:
Share how the beneficiary is doing. Use posts to demonstrate their continuing need or progress toward their goal.
Interview past donors about why they supported your cause.
Thank donors on social media and tag them.
Tag people, organizations, and fundraising event venues that relate to your fundraiser.
Share photos and videos.
Share any mentions of your fundraiser in media.
When people comment on your posts, reply.
2. Engage with followers and develop relationships
Want people to share your posts? It helps if you share theirs. Also, whenever people share your posts or mention your fundraiser, thank them and add a comment. Such reciprocal actions will help you build and deepen relationships with supporters and followers—relationships that, in turn, can boost the number and size of social media donations you receive.
3. Publicly thank followers, supporters, and donors
Thanking people publicly helps spread positive emotions through all social spheres. Every time someone makes a donation, thank them and tag them so their friends and followers see that they've donated. You may inspire some of their friends to do the same. (By publicly thanking people, you're effectively promising to publicly thank potential donors for future donations.) If you're looking for more ways to show your gratitude, check out 20 Affordable Ways to Say Thank You to Donors.
4. Enrich and enliven your community
Think of your fundraiser as a way to enrich the lives of those who see and engage with it. Take this approach to every aspect of your fundraiser:
Give your fundraiser a creative name (for example, Cary's Cancer Crusaders).
Use posts to start interesting conversations.
Get to know your followers and supporters by asking questions and taking polls—show that you value the role they play in your fundraiser's success.
5. Be responsive to build momentum
Being timely and responsive is critical to sustaining momentum. Sending a thank-you weeks after someone made a donation, for example, wouldn't have the same impact as thanking them immediately after. Penelope Burk's research for Donor-Centered Fundraising found that 64% of participants agreed that if they were thanked within 48 hours, they would donate again.
Whether it's thank yous, comments, or post sharing, don't leave people hanging. By engaging people on social media in a timely way, you'll sustain the all-important wave of momentum to help you reach your goal.
6. Excite your followers with a social media contest
Social media contests are a proven way to engage followers, and they can help your fundraiser spread virally. These contests typically involve people submitting different kinds of content, often photos or videos, with followers voting (perhaps with "likes" or Facebook "reactions") on the winners in different categories. Learn more about how social media contests can fit into your overall strategy for viral fundraising.
7. Recruit ambassadors for your cause
Know people, groups, or organizations working in areas related to your fundraiser? Engage with them on social media—share their posts, for example, and they might share yours in return. Tag them in your posts if appropriate. If an account with lots of followers shines a spotlight on your fundraiser, it can make a big difference, helping you get more followers and more donations.
Fundraising on social media
Focus on your relationships with followers and boost overall engagement with your posts and profile. You can turn more of your social media followers into donors and supporters. GoFundMe's platform is seamlessly integrated with social media platforms so it's easy for anyone with a mobile device to make a donation. If you haven't launched your crowdfunding fundraiser yet, start your fundraiser today.