Ways to Get Project Funding for Your Next Creative Venture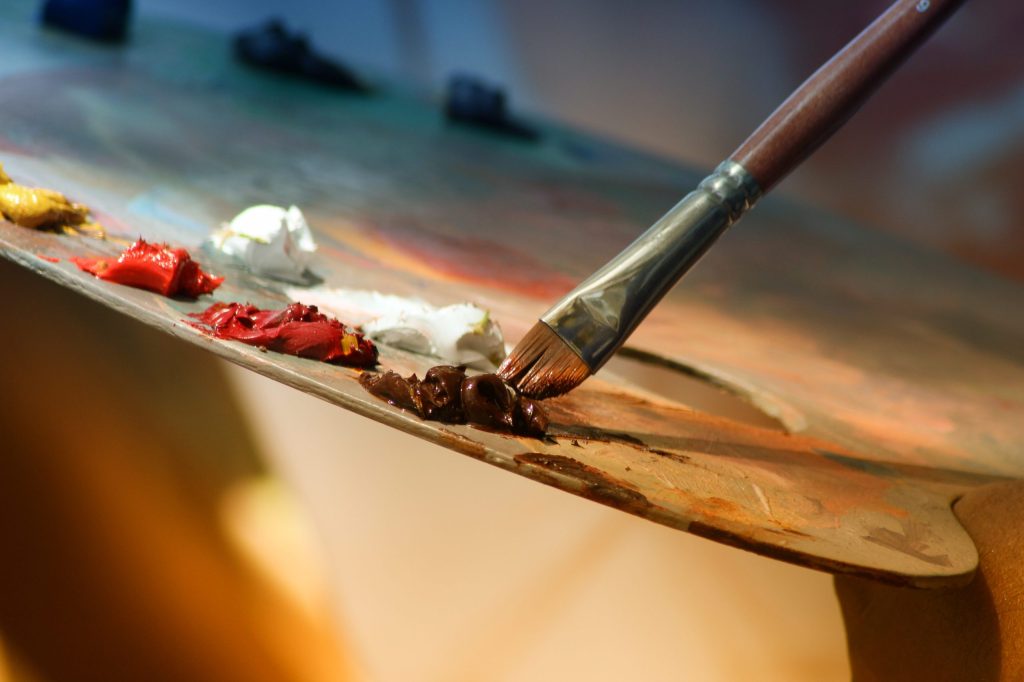 Ali and Rosana come from two different countries but share the same goal. The two help kids around the world make art to beautify their communities and schools. But art doesn't come cheap, and it's a struggle for the pair to provide enough paint brushes, glue and glitter on their teachers' salaries. Their solution? Fundraising for creative projects.
Since 1997, Ali and Rosana have used project funding sites to help children create colorful murals everywhere from Tanzania to Washington, DC. Their outreach program, Creative Adventures, has turned to crowdfunding time and again. Since GoFundMe is the largest crowdfunding site that doesn't charge a fee to fundraise, it's the duo's platform of choice.
They raise money for projects that teach children about art while enriching their communities at the same time. Their latest project, Student Art Project in Indonesia, will help students in Manado, Indonesia paint a mural.
"Murals create understanding and healing, and they beautify incredible places. But I don't have enough money on my own for all of the supplies," said Rosana. "With the money we raise on GoFundMe, we can bring art to people who never experienced it before."
Crowdfunding is a fundraising model that lends itself well to the creative world. It allows artists to seek aid from the very communities that benefit from the art. Tens of thousands of creatives have already found funding for creative projects this way.
Types of creative fundraising projects
People are making the world a more creative place by crowdfunding a wide variety of artistic endeavors. The GoFundMe section for creative fundraisers is a testament to the sheer range of possibilities. Here are some of the ways creatives use crowdfunding.
Help an individual
In April, Charles Hoffacker lost everything. The New Orleans police detective and fine artist awoke to find his studio, filled with irreplaceable artwork, burnt to the ground. "But that was the price to pay for something greater," he said in a fundraiser update on his Charles Hoffacker Fine Art fire after his community came together to donate nearly $14,000 to help him rebuild his studio. Now, whenever he creates new art, he does so knowing that he has his community's support.
Create ambitious art
For creatives with more drive than pocket change, crowdfunding can help make larger-than-life projects a reality. Peacetones, a musician-led empowerment initiative, wanted to "unite the world in a song" by giving a spotlight—and a paycheck—to musicians living in refugee camps. They raised $20,000 through GoFundMe to make this pie-in-the-sky ambition come true.
Restore an art space
The Moviehouse in Millerton, New York started as a single-screen theater. It quickly expanded into a hub for the community, providing programs in culture and the arts for all ages. But when some movie fans couldn't navigate the theater's inaccessible stairs, it was time for a makeover in the form of a new elevator and some wheelchair-friendly bathrooms. After raising $30,000, the Moviehouse is well on its way to giving a lift to clientele in need.
Programs for kids
It can mean a lot to a child to see an entertainer who looks like them in popular culture. That's why Liz Miranda, the Executive Director of the Hawthorne Youth and Community Center in Boston, decided to bring as many local underprivileged kids as possible to see Black Panther. Her fundraiser Boston #blackpantherchallenge has earned $42,000 to bring more than 2,000 kids to see the movie.
Where to get funding for creative projects
You don't need to be independently wealthy to fund your big creative dreams. If you're looking for ways to raise money for projects outside of your budget, try a few of these ideas on for size:
Apply for a grant
Whether you're a painter or a filmmaker, there is a scholarship or grant designed to help somebody like you. You can check out these 47 scholarships for art students. For more opportunities, try this complete guide to 2018 artistic grants.
Have an art sale
Your art is a marketable skill. If you're a visual artist, you can sell paintings or pottery. If you're a musician or screenwriter, you could put a custom song or play up for grabs. Format it like a silent auction, which incentivizes attendees to bid high in order to win.
Try crowdfunding
You're not the only person who wants your creative project to succeed. Your community, including friends, family, and fellow creatives, want that reality, too. Help give them a voice by setting up a crowdfunding fundraiser so they can pitch in toward the project.
Crowdfunding allows you to harness the power of your community to make your creative project a reality. Simply create a donation page and share it to discover how many people appreciate the arts. When picking a platform for crowdfunding, it's important to look for hidden fees. Only on GoFundMe can you launch a fundraiser for with no platform fee. Donors can rest assured that their money goes toward your project and not anything else.
How to get funding for a project
Creative projects call for innovative fundraising. Artists have a natural advantage when it's time to raise money for projects that stand out. Below is a list of potential strategies for ensuring that your creative project gets the recognition it deserves.
Record a video
Film is more eye-catching than a still image. By recording an engaging video to post on the fundraiser page, you can turn your pitch into an immersive experience.
Turn your donation link into art
Draw it on a flyer. Print it on a sticker. Scribble it on the sidewalk in rainbow chalk. Sharing your fundraiser in an interesting real-life format will make donors remember it.
Reach out to an influencer or the media
If you're excited about your project, chances are other people will be, too. Don't be afraid to share your excitement with organizations that might have bigger mouthpieces.
Make creative updates
As you get closer to your goal, why not make your art part of the process? Post poems, paintings, photos, or songs as donor updates when you reach key funding milestones.
Take part in a local event
Bring your artistic talents to the community. Connect with local art shows, poetry slams, or concerts and see if they will help promote your relevant cause.
Pursue your creative dream today
Your creative project is waiting for you to find the funding you need to make it a reality. There are dozens of possibilities for making it happen without going into debt.
For more project funding ideas, discover other creative fundraisers on GoFundMe. Already feeling inspired? Sign up and launch your own ambitious project on GoFundMe today.