The Inspiring People Helping With Coronavirus Efforts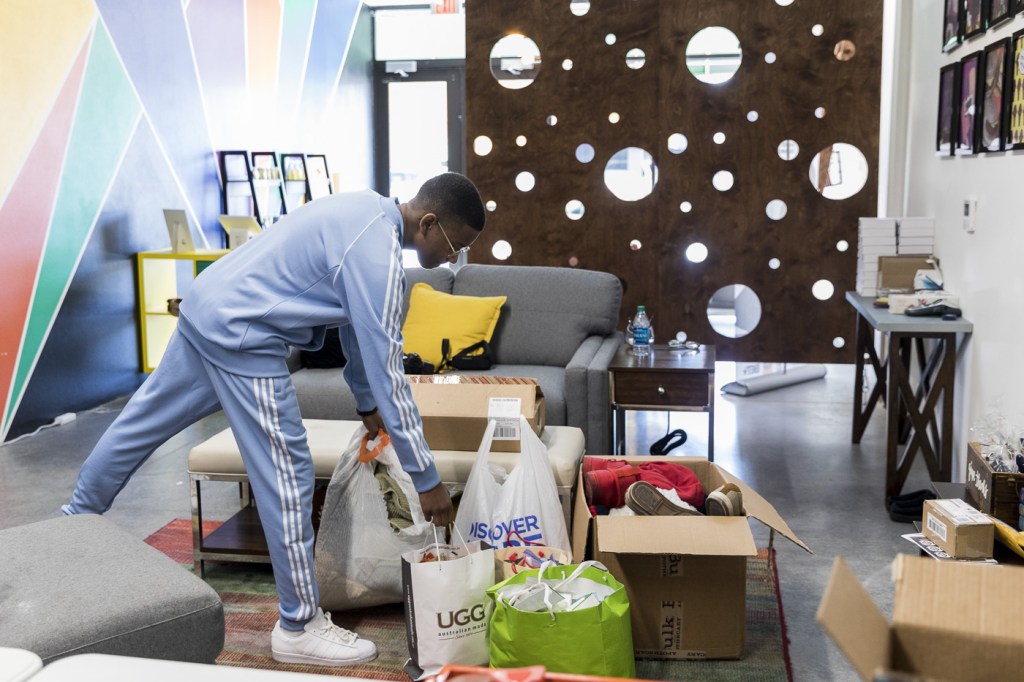 While a global crisis has the ability to breed fear and division among communities, it can also spark universal generosity and empathy. This is exactly what we've seen as the coronavirus pandemic has spread rapidly around the world. For every new obstacle that COVID-19 has created—like medical supply shortages and mass unemployment—there has been an outpouring of support from individuals and entire communities. Below are the stories of some of the most inspiring people helping with coronavirus efforts across Canada right now.
Five people providing COVID-19 relief in Canadian communities
From feeding the frontlines to producing hand sanitizer for the vulnerable communities, these individuals and organizations have shown us what it means to turn compassion into action during this pandemic.
Once the reports hit about the severe shortage of personal protective equipment (PPE), the founder of Knix, a Toronto intimate apparel business, knew she had to do something about it. Teaming up with her brother, a doctor at a major Canadian hospital, they leveraged their suppliers to order and distribute PPE.
This Toronto apparel retail entrepreneur has found her new side hustle, campaigning for PPE. The campaign blew well past the expectations of Knix, raising over $200,000. The business has rallied the support of 2,000 donors to be able to order 50,000 n95 masks,120,000 surgical masks and 110,000 pairs of gloves.
Related reading: These Are the Coronavirus Facts You Should Know 
As the COVID-19 crisis unfolded, six third-year medical students are turning compassion into action by ensuring that Montreal healthcare workers are fed. The medical students' rotation had been put on hold, and eager to help from the sidelines, they launched MerciMeals MTL. Not only is this initiative caring for Montreal's healthcare workers, but it is also doing its part in supporting local restaurants during these difficult times.
In one month, the campaign raised over $40,000 and delivered 1,800 meals to Lasalle Hospital ER, Lakeshore ER, Montreal Children's PICU/NICU, Sacré-Coeur, Jewish General ER and CLSC CDN/Parc Extension.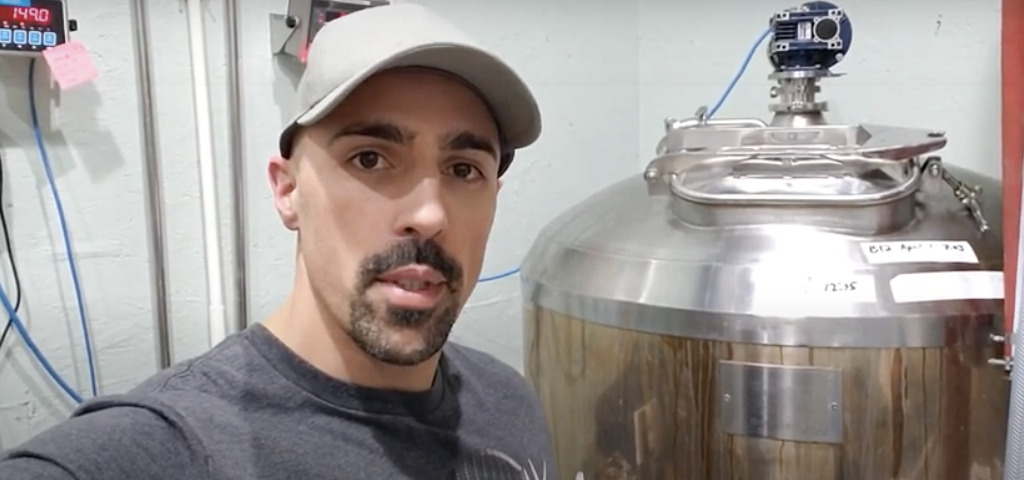 Smooth 42 Craft Distillery in Brownlee, Saskatchewan is turning their spirits into sanitizer. After the urgent call to make hand sanitizer available and accessible to folks in Saskatchewan, Smooth 42 turned their operations into a massive hand sanitizer production. Despite their business's own uncertain future, the distillery knew that producing disinfectant supplies could help more front-line responders stay healthy—and that would help slow the spread of COVID-19.
Equipped with the large facility, the business is hoping to produce 70,000 litres of hand sanitizer. Their community and customers quickly came to the support of their project, raising over $20,000 to help slow the spread of COVID-19 in Saskatchewan.
Related reading:
4. This organization is providing hunger-relief to undocumented families
Not everyone can afford to safely social and physical distance. The reality is that this pandemic disproportionately impacts vulnerable and at-risk communities, including the undocumented families and individuals in Canada. Sanctuary Health is a collective of community organizers guided by the experiences and expertise of families with precarious or no immigration status who work to support the immediate needs of this community.
The organization launched an emergency fundraiser for undocumented families, migrant/refugee and undocumented seniors that depend on services to get their food and wellness, migrant and undocumented construction, janitorial and farm workers who were laid off because of the current situation and were told that it will be more than a month before they could potentially be re-hired. These are communities that live in fear of detention and deportation as well as the uncertainties of not being able to access services.
In one month, the campaign raised an amazing $22,000 to better support undocumented folks in Canada.
5. Montreal sommelier and server launch fund to help restaurant workers
When COVID-19 shut down Montreal, it left thousands of restaurant workers unemployed. A sommelier and former restaurant server teamed up to launch a Montreal Restaurant Workers Relief Fund. The objective of the Montreal Restaurant Workers Relief Fund is to offer emergency economic assistance to employees of restaurants, bars and cafes who are facing a loss of income due to COVID-19. The Fund will provide direct financial assistance to eligible applicants.
The founders of the fund recognize the importance of providing immediate support for workers to afford basic necessities during this uncertain time. And even when restaurants begin to re-open, there will be a new set of challenges that the Montreal Restaurant Workers Relief Fund is hoping to address.
The tight-knit restaurant community has generously raised over $80,000 and so far, over 500 people have received aid payments from the fund.
Related reading: Coronavirus Relief for Unemployed Workers: How to Find Help
You can make a difference, too
Though our future may be unclear, we do know one thing for certain: With the help of individuals, communities, and entire cities, we have the ability to emerge from the COVID-19 pandemic more united than ever.
Whether you've been inspired by these stories and want to fundraise for others, or you need some financial help during the coronavirus, you can sign up to create your own GoFundMe. Through our fundraising platform, you can make a difference in your community or get the help you need today.