Fundraising for Women's Health Care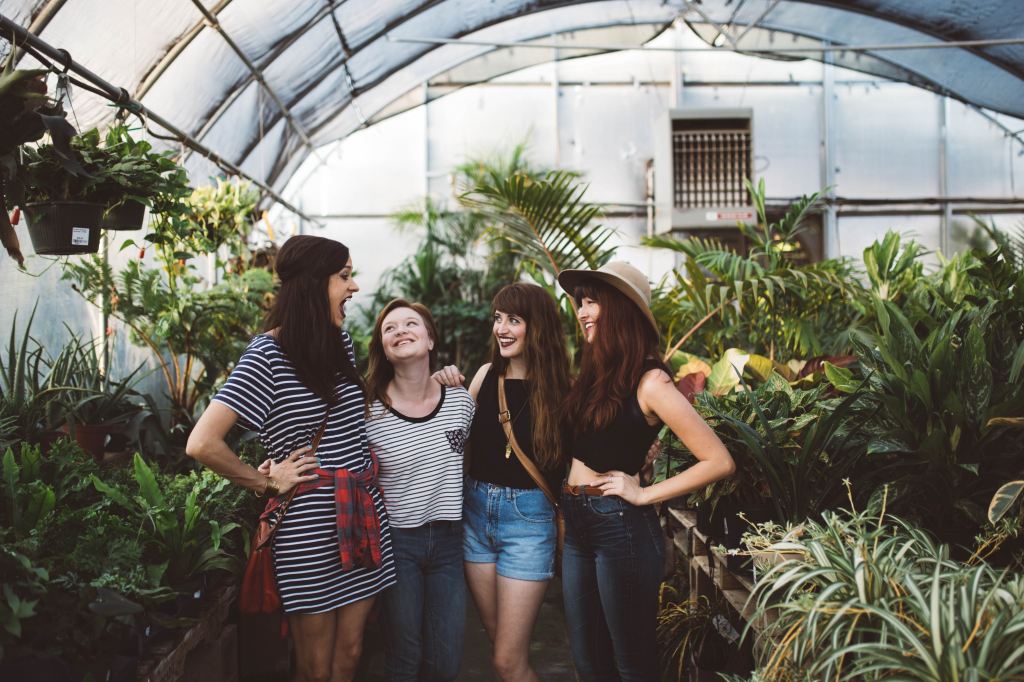 Millions of women worldwide lack access to health care and reproductive services—basic human rights that would allow them to lead long and healthy lives.
If you're passionate about making a difference, there are countless ways you can have an impact on a local, national, or even global scale. Fundraising for women's health care means you'll be able to help lift a financial burden so women can get the information and care they need.
Women's health issues to support
There is still a lot of work to be done to close the gender gap and ensure women worldwide have access to basic health care. Let's take a closer look at some of the top issues related to women's health that deserve attention.
1. Women's reproductive rights
All women should be able to decide if and when to have children, but many factors hinder these important decisions.
Limited access to and funding for birth control, fertility treatments, abortions, and prenatal care significantly impact women's health and overall well-being. As politicians battle to defund family planning services, it's more important than ever before to ensure women continue to have access to reproductive health care.  
2. Health education
When women receive adequate education about their health, they are better able to make informed decisions that will positively affect their future. Sexual education programs equip women with the knowledge that is crucial for reducing infant mortality, STIs, and unwanted pregnancies.
3. Assault and abuse
The World Health Organization reports that 1 in 3 women worldwide have been a victim of sexual or physical violence. Unfortunately, gender inequality is the leading reason for this type of violence. It's no surprise that assault and abuse can have devastating effects on women's mental and physical health, and it can negatively impact their families as well. For this reason, it's critical that victims of assault receive the support and professional care to find healing.
Women's health organizations to raise funds for
There's no shortage of organizations that support young girls and women. If you want to partner with an organization that shares your values but need help narrowing down your choices, here is a short list to get you started:
This UN organization promotes planned pregnancies, safe childbirths, and the prevention of gender-based violence. They support an array of reproductive health services by partnering with governments and other organizations.
Perhaps one of the best known advocates for sexual education and women's reproductive rights in Canada. They provide direct support, referrals, and information to the people who need it most, partner with groups and organizations on a range of campaigns using a collaborative, movement-building approach, and work with decision-makers to advance progressive policies on access to abortion, stigma-free healthcare, gender equality, LGBTQ rights, and inclusive sex-ed.
As an organization that proudly calls its members champions for equality, the Global Fund for Women has the goal of gender equality across the globe. They fund and work with organizations to help all women have access to basic human rights.
Formed in 1999, Justice for Girls formed to address the specific needs and vulnerabilities of girls, particularly in relation to homelessness, poverty, and violence. Justice for Girls has had Special Consultative Status with the United Nations Economic and Social Council (ECOSOC) since 2009.
Fundraising ideas for women's health
If you're coming up short on creative fundraising ideas for women's health, we've put together a few of our favourites. You can also read our blog post on fundraising event ideas.
Partner with a local business for an event
You're fundraising for serious issues, but you can still have some fun along the way. Hosting a fundraising event is a lighthearted way to bring the community together for a noble cause. You can ask a favourite local shop if they can host an event that supports women's rights. Depending on the venue, you can coordinate everything from a workout class to a happy hour and have a portion of the proceeds go to your fundraising efforts.
Donate on your birthday
Why not give back this year on your birthday? By requesting that your friends and family members swap personal gifts for donations to your favourite cause, you can selflessly use your special day for good. You'll find that more people will be willing to donate if you ask for a specific amount. For example, you can request that people donate between $10-25 (or more) to your birthday fundraiser.
Organize a social media contest
You can use social media to make a difference by holding a contest to empower women. Feel free to get creative with the contest details—it can be a photo contest, a video contest, or even a personal short essay contest. For more ideas on how to pull off a winning event, read our blog post, How to Run a Successful Social Media Contest in Six Easy Steps.
Crowdfunding for women's health
One of the easiest ways to raise money for organizations or causes close to your heart is through crowdfunding. You can set up a fundraiser online within minutes and effortlessly ask your friends and family members for their help.
Free fundraising through GoFundMe makes it possible to extend your reach to people you've never even met who also care about women's health issues. In fact, one of the most fulfilling aspects of a crowdfunding fundraiser is seeing people from different walks of life unify around a common goal.
Successful crowdfunding fundraisers for women's health care
From women's marches to global health initiatives, GoFundMe enables thousands of people every day to raise money for issues that matter. We're proud to help women through financial hardships so they can lead healthier and happier lives. Here are a few stories of people who used crowdfunding to make a difference for women's health:
Laura and her friends felt called to volunteer in Gulu, Uganda so they could provide reproductive education to the young women there.
Their goal was to equip women with knowledge of safe sex and menstruation to combat the rampant teen pregnancy in the area. They aimed to raise enough money to provide all women with enough sanitary pads for for an entire year. After just one month, they were already halfway to their goal.
The International Women's Media Foundation provides financial assistance to the staggering number of female journalists across the globe who have been the victims of violence, harassment, and sexual assault while reporting. The organization launched their GoFundMe fundraiser when they couldn't keep up with the overwhelming number of requests from women who had suffered abuse. The organization was able to raise over $10,000 in less than a month through their fundraiser.
Start fundraising for women's health care now
Whether you'd like to spur others to action and be a conduit for change, or support organizations that can do this on a larger scale, GoFundMe can help. Start your fundraiser today and start empowering women now.