A Guide to Coronavirus Relief for Artists and Musicians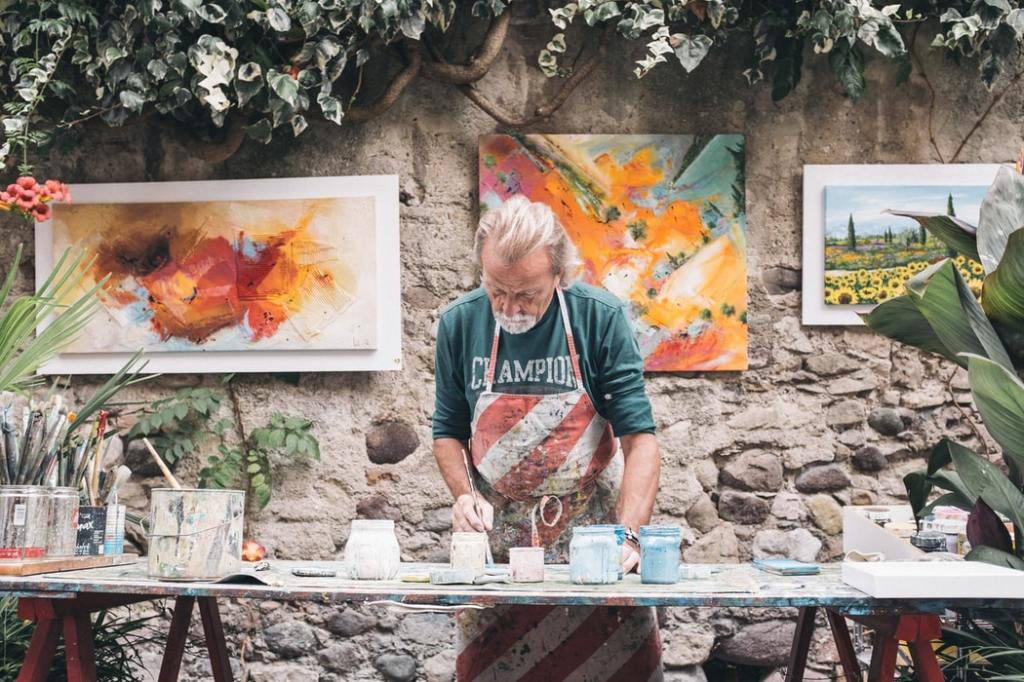 The coronavirus pandemic has forced galleries, studios, art exhibitions, and museums to close their doors to the public. Without a place to showcase their talent and sell their creations, many artists and musicians are left without any income and struggling to pay upcoming expenses. If you're an artist or musician who has been impacted by the coronavirus crisis, it's important to understand your options. In this article, we cover the programs and organizations offering coronavirus relief for artists.
Start a Coronavirus Fundraiser
Resources for artists during the coronavirus
Many artists and musicians live from paycheck-to-paycheck, making this a very difficult time. Even if you have a rainy day fund, you should still look into various relief options. We're seeing people exhaust their savings and look for emergency financial assistance. The faster you act, the more prepared you'll be for what's to come. And in these uncertain times, preparedness can be a lifesaver.
Financial assistance for artists during coronavirus: government aid
Before the coronavirus outbreak, artists couldn't qualify for unemployment benefits because they were classified as self-employed. Given the circumstances, the federal government has offered some leniency to support you during this time. Under the CERB, artists and gig workers are now eligible for partial unemployment benefits. This means that you can supplement some of your lost wages. Once you file for unemployment, you can claim $500 per week from the federal government. We recommend that you file immediately because it may take a few weeks after applying to receive benefits.
If you filed your 2018 or 2019 taxes as an independent and meet a certain income threshold, you're also eligible for a government-issued stimulus cheque. Unlike unemployment benefits, your stimulus check will be automatically issued through whichever delivery method you chose for your tax return, so there's no need to take action.
Grants and resources for artists during coronavirus
If you're an artist looking for additional relief, you can benefit from organizations issuing artist-specific grants. There are dozens of emergency grants you can receive for help with rent payments, medical bills, and other hardships as a result of COVID-19. Keep in mind that many of these funds have deadlines or are on a first-come-first-served basis, so you should apply as soon as you find a qualifying grant.
Fundraising for financial relief
The longer the coronavirus pandemic persists, the more funds will be depleted. By harnessing the power of crowdfunding, you easily withdraw your donations to pay for immediate expenses while you wait for a long-term financial solution. Whether you want to raise funds to make rent, pay for lost wages, or establish an online presence, crowdfunding can help you overcome the financial challenges set forth by the coronavirus.
A revenue stream through virtual events
The coronavirus has forced us to take nearly every aspect of our lives online, and virtual events are no exception. As an artist, maker, or musician, you can use the new world of virtual hangouts and events as a way to continue your work and supplement your income.
Whether you want to host a virtual concert or painting course, having the right technology is key to ensuring a successful event. Eventbrite, a live experiences platform, makes it simple for hosts to organize an array of events—and it's never been easier to do it virtually. With Eventbrite's seamless ticketing experience and simple payout system, you can host events both large and small from your living room, backyard, or wherever you find yourself quarantining. For more details on how to find virtual event success, read Eventbrite's blog post How to Host an Online Event or Webinar That Live Event Attendees Will Love.
How to support artists during coronavirus
The coronavirus has been particularly devastating for the arts sector, leaving many of the artists in financial jeopardy. If you know an artist who has been impacted by COVID-19 or simply have an appreciation for the arts, we detail two ways you can help without leaving your home.
Purchase artwork from an online artist
Studios and galleries are not the only places you can purchase art. You can find thousands of artists through their personalized websites or through online marketplaces. Instead of purchasing mass-produced art from big corporations, consider purchasing unique, handmade pieces from your favourite artists. Keep in mind that you don't have to spend hundreds of dollars to support individual artists. You find pieces in all forms and at all price points, including ones that fit within your budget.
Start a fundraiser for artists
If you know an artist or a group of artists who have been impacted by the coronavirus, you can start a fundraiser on their behalf. It's a great way to raise emergency funds to cover immediate expenses while waiting for longterm relief. Before you start, look into fundraising platforms so that you can keep more of the money you raised in order to benefit your cause. Get started and sign up in a matter of minutes.
Support artists impacted by the COVID-19 pandemic
Artists need help, and they need it fast. By leveraging the power of crowdfunding, you can help ease some of the financial strain an artist may be shouldering. With no sign-up fees or eligibility requirements, you can create a fundraiser and receive help right away. Sign up for a GoFundMe today to help artists get additional financial support.