Want a Successful Fundraiser? Avoid These Common Mistakes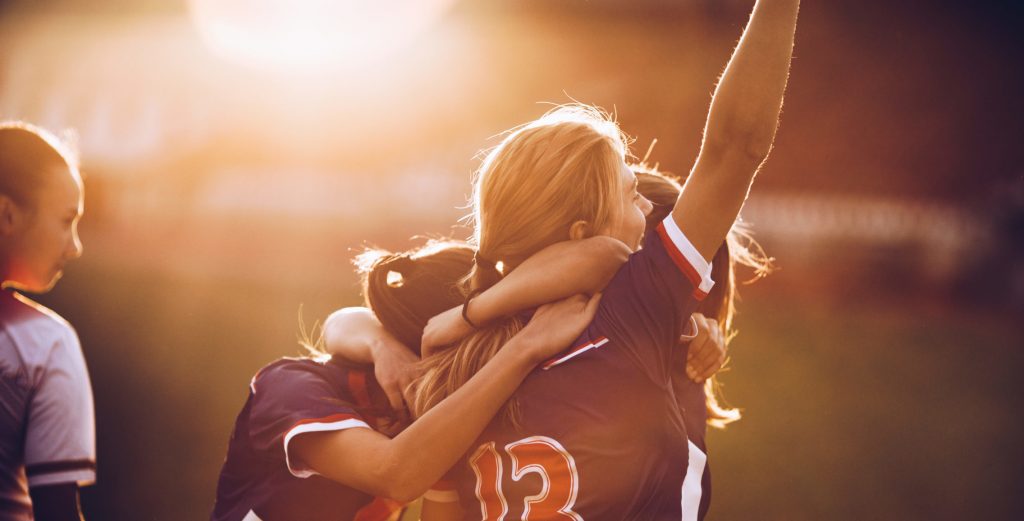 According to research firm Massolution, donation-based crowdfunding grew more than 50% in 2015, meaning that many people across the globe have been touched by online fundraising in some way. You may have even seen fundraisers come across your Facebook page or email that have taken off in terms of success through donations. What makes these fundraisers so successful? We've compiled a list of common mistakes that our successful fundraisers avoid that will steer your fundraiser towards success and be sure to help any fundraiser that needs a boost.
1. Lack of high-quality photos & video
Data shows that fundraisers with at least five photos raise significantly more than those with just one photo. And fundraisers with a video raise more donations than those without one. Donors are attracted to multiple images and a compelling video that tells a story.
If you don't have the time or resources to create a video with a digital camera, you can always use your smartphone to record or download the Vigo Video app on your iPhone or Android. With the Vigo Video app, you can create a unique photo or video story right on your smartphone to upload to social media and your fundraiser page. The app also allows you to add free music to your story to bring it to life.
2. Insufficient fundraiser stories
Successful fundraisers avoid writing insufficient fundraising stories for their page. Insufficient stories may vary from being too short and lacking important details about the beneficiary's condition or being too lengthy. These fundraisers realize the value in their story and write no fewer than 400 words and do not bury the lede by bogging down their story with too many details in the beginning. Think about what specific event led you to take action and launch a fundraiser. Whether it was a diagnosis, loss of belongings, etc., remember to add that detail to the beginning of your story. Read Your Fundraiser Story: A Comprehensive Guide for more tips.
3. Spelling and grammar mistakes
After you are finished writing your fundraiser story, be sure to thoroughly read through your text. Two common mistakes that successful fundraisers steer clear of are spelling and grammar mistakes in their writing. An easy way to avoid these mistakes is to initially write your story in a Microsoft Word document or Google Docs page to check word length, spelling, and grammar mistakes. You can also ask a friend or family member to read your story for any unnoticed mistakes before you transfer the text over to your fundraiser page.
4. Absence of fundraiser updates
Avoid keeping your community and donors out of the loop by writing updates on your fundraiser page on a consistent basis. One of the most important tools of fundraising is maintaining good organizer-donor relationships. Constant communication with your supporters through updates will not only result in a successful fundraiser but also make your donors feel appreciated and informed about progress.
5. Not using customer service
If a successful fundraiser organizer has any questions or issues, they do not hesitate to reach out to our Customer Happiness team or Help Center for assistance. Contacting the fundraising experts who make up our Happiness team and reading through FAQs helps you work through questions or concerns to make fundraising a seamless process.
6. Not reading our free resources
Along with the Help Center, our team has written and compiled hundreds of blog posts on our website. All of our posts are written with organizers in mind to help brainstorm new fundraising ideas, share tips, and best practices, and most importantly, to turn every experience into a successful fundraiser. Whether you need tips for fundraising on social media or statistics on medical debt, the GoFundMe blog is a great resource for any need.
7. Crowdfunding by themselves
One of the biggest mistakes a fundraiser organizer can make is trying to fundraise by themselves. The best way to make your fundraiser into a success story is to leverage the communities you are a part of. Whether it's a church group, baseball team, or your social media friends, asking those members to spread the word about your fundraiser and donate to your cause is the easiest and best way to meet your fundraising goal. For example, this science teacher started a fundraiser to build a greenhouse for his students, so he took advantage of the high school's community to share his fundraiser far and wide to reach his goal..
Avoid these mistakes for fundraiser success
There are many different components that go into making a fundraiser a success. Now that you have the tips and resources, launch your fundraiser today and become one step closer to reaching your goal.