How to Quickly Raise Money to Adopt a Foster Child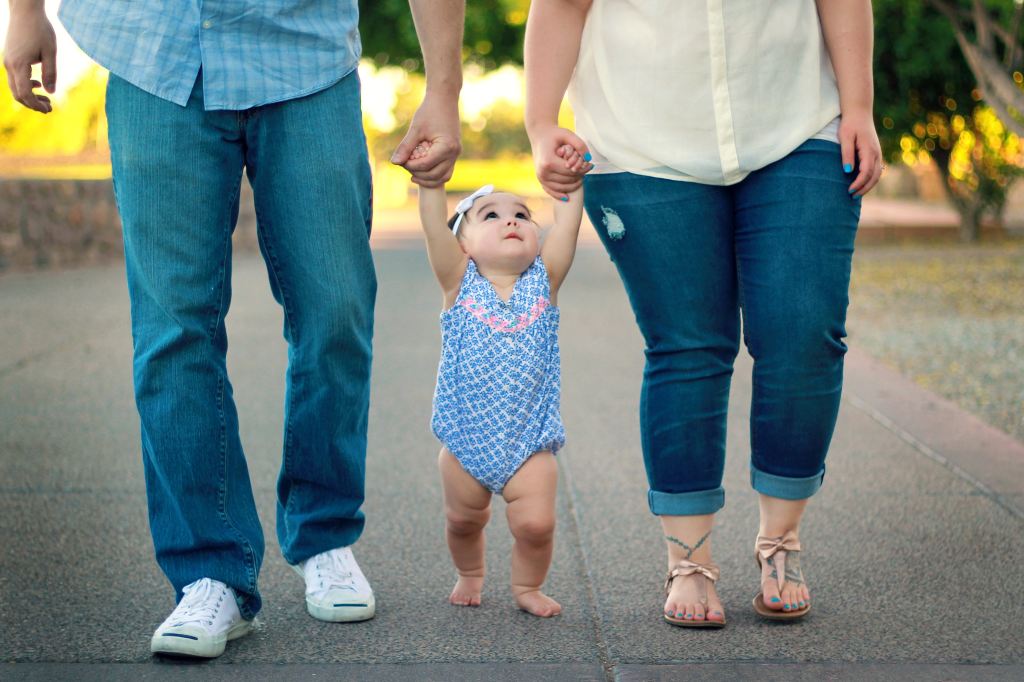 Whether you're looking to start a family or grow your existing family, adopting a child from foster care can be immensely rewarding for both the family and the child.
According to the most recent report by the Children's Bureau, there were more than 400,000 children in foster care in 2016. For these children, a stable home and unconditional love could mean all the difference in their growth and development.
There is a lot to know about the foster care system when you decide to adopt a foster child. If you're looking for information about overcoming financial barriers, we've put together a list of resources for you, as well as the steps you can take to get started on the adoption process.
Benefits of adopting a foster child
By adopting a child who was removed from a harmful living situation, you are giving them the opportunity to receive love, support, and stability. But the benefits don't just extend to the child you adopt. Here are a few benefits that you'll experience as well:
You'll have the fulfillment of knowing you've profoundly helped a child in your community who was in need.

You'll experience the joy of becoming a parent.

You'll be able to start or expand your family without having to go into debt.

If you foster a child prior to adopting them, then you'll have the opportunity to get to know them first and build a relationship with them.
Who can adopt a child from foster care?
The requirements for adopting a child from foster care are much less restrictive than those set by a private agency.
In general, someone's marital status, income, age, or sexual orientation won't disqualify them from becoming a foster parent. The most important requirement is being able to provide a safe and healthy environment for the child. When approving someone to adopt, organizations look for people who are reliable, responsible, adaptable, patient, and collaborative.
How much does it cost to adopt a child from foster care?
Unlike private adoptions, which can cost upwards of $40,000, there are minimal costs associated with adopting a foster child. The average cost is $2,938, according to the website Adoptive Families. They also found that 88% of parents received a monthly subsidy from the government to help cover these expenses.
However, there are some cases in which government assistance does not cover attorney representation, which can cost families thousands of dollars.
Another thing to keep in mind is that even if the cost of adopting a foster child is minimal or non-existent, the cost of raising a child is about $12,980 annually for an average family, based on findings from the US Department of Agriculture.
How to adopt a foster child
There are roughly six steps to adopting a foster child, and adoptions typically take between 12-24 months, according to the US Department of Health and Human Services. Here are the main steps included in that time frame:
1. Gather information
Adoption requirements vary from state to state, so you will need to check the specific foster care and adoption information for your state.
2. Contact a local agency
The next step is to contact an adoption agency on the Adoption Council of Canada, a federally funded adoption organization. The public agency will provide you with all the necessary information on the adoption process.
3. Get approved
Your adoption agency will help you fill out a formal application. Once you are approved, they will assign you a caseworker who will be your guide as you work toward adopting a child.
4. Complete training and home study
Each agency requires you to complete some form of pre-service training before you'll be matched with a child. Training classes usually take between 24 to 30 hours over several weeks, depending on the state.
During the home study, your caseworker will interview you at length, inspect your home, and make a final recommendation to the state about which child would be the best fit for your family.
5. Welcome the child
Your caseworker will help you schedule pre-placement visits with the child before you permanently welcome them into your home.
6. Finalize the adoption
Most adoptions are legalized between three and nine months after the child's placement in your home. During this time, your caseworker will visit each month and provide regular updates to the state on how everyone is getting along.
In most cases, you will need an attorney to help legalize the adoption. Your agency sometimes covers legal fees or reimburses you for them.
Resources to help you become foster parents
If you feel overwhelmed by the adoption process or have unanswered questions, rest assured that there are plenty of resources to guide you along the path to adoption. If finances are still a concern, there are also several programs that can help.
Canadian Adoption provides a ton of different adoption resources.
Annie's Haven was started by two foster parents in 1991 and have operated our foster care agency since 1996. The organization is licensed by the Ministry of Children and Youth Services.
Crowdfunding for adoption costs
Many families turn to crowdfund when they discover they aren't eligible for government assistance, or when they simply need funds much faster than the government can provide them.
Crowdfunding to adopt a foster child is an easy way to pay for adoption costs that won't be reimbursed by the government. There are no eligibility requirements to meet, so anyone can start a fundraiser within minutes. GoFundMe also offers a completely free fundraising platform, so there's no need to worry about spending any money to get started. For more ideas, feel free to read our blog post, Six Great Fundraising Ideas for Adoption.
Families who used crowdfunding for foster care adoption costs
The Andrews family felt called to provide a permanent and safe home for a child truly in need and realized they would be able to do just that by adopting through the foster care system. They knew they needed some financial help to cover application fees and training classes, so they launched a GoFundMe fundraiser and raised over $4,000 in less than a month.
The Schults family began fostering Rebecca when she was just three years old. She immediately bonded with their family and became an integral part of their lives, so they petitioned to adopt her. After they were formally approved to adopt Rebecca, the child's aunt hired an attorney to object to the adoption. Anticipating enormous legal fees, the family started a GoFundMe so they could keep Rebecca in their lives forever.
Fundraise for your adoption today
Adopting a foster child is a way to bring joy to your life while helping a child in need. If you long to adopt but can't afford the high prices of private adoptions, then going through the foster care system is a wonderful alternative.
With any adoption, however, you can expect some costs. If finances are still a struggle as you prepare to welcome a foster child into your home, crowdfunding can help. Start a fundraiser today and begin raising money for adoption costs.