Five Reasons to Raise Money for Charities in Canada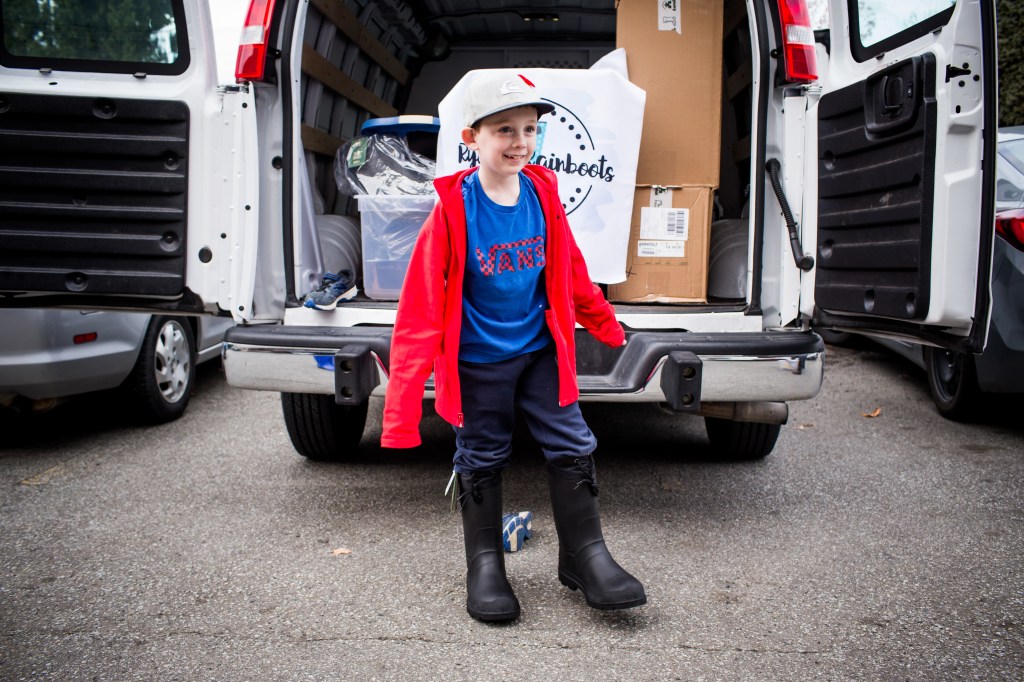 There are over 80,000 registered charities in Canada, all designed to solve local and global problems. Fundraising is top of mind for these charities as many of these organizations rely on the generosity of Canadians to operate their vital programs. 
The act of giving can benefit Canadians in many ways. Here is why it is important to raise money for charities in Canada. 
How to find charities to support
With tens of thousands of Canadian charities, how do you find a cause that best fits you? It's important to understand the value of your dollar when donating. Charity Intelligence researches Canadian charities and provides reports and evaluations to inform donors, so you can give confidently.
On GoFundMe, you can discover charity fundraisers that are local to your neighbourhood or find a cause you care about. GoFundMe partnered with PayPal Giving Fund to make it easy to donate to your favourite registered charity, where funds are automatically delivered to the charity of choice. 
Why do charities need your help now?
More than ever, charities in Canada are in need of support. Due to the COVID-19 pandemic, more than two-thirds of charities have lost revenue and one in five organizations have either suspended operations or ceased programs as a result of the pandemic.
With the need so great, many charities are seeing an increased demand for their services. This combined with the fact that charities are receiving fewer donations due to in-person restrictions, puts these organizations in a dire situation. As an example, health charities across Canada report that revenues have fallen more than 50 percent. 
Charities are appealing to Canadians to not only donate but start fundraisers to gather more support for these vital organizations.
Five ways to raise money for charities
Raising money for charities in Canada can be easy, fun, and rewarding. There are countless and creative ways to raise money. Here are five ideas to get you started:  
1. Start an online fundraiser
The GoFundMe charity fundraising feature simplifies charitable giving in Canada, making it easier than ever for Canadians to start a charity fundraising challenge or donate to a charity campaign. It's to set up a charity fundraiser and the automatic donation delivery feature means you don't have to worry about handling any funds—donations are automatically sent to the certified charity selected on GoFundMe.
2. Host a virtual fundraising event
With everything moving online during the pandemic, Canadians are still hosting virtual fundraising events. Here are a few ideas:
Live-stream speakers and presenters who can interact in real-time with donors. Or simplify the technology, and pre-record the talks.

Host an online trivia and game night, and encourage folks to BYOB while you MC the fun. 

Challenge your friends to take on a run, cycle, or walk – solo. Log your miles and share with friends. 
3. Compete in a charity challenge
Pair your favourite physical activity with a cause close to your heart. Whether it's a neighbourhood stroll or tackling the everest challenge – you can raise money for charity and gather your friends for a charity challenge. 
With marathons cancelled, many athletes are taking on solo adventures. Set a distance goal, whether you'll be walking, biking, running, or unicycling and encourage your supporters to follow along with your athletic endeavour and help you reach your fundraising goal. 
4. Volunteer your talents
Talent manifests itself in many different ways—from skiing to knitting, to the musically talented. You can use your talent to capture the attention, hearts, and wallets of those who are in need of your skill.
For example, this young hockey team developed how-to videos to teach young Canadians how to play hockey, in exchange for donations to Toronto's food bank. 
5. Social media competition 
Social media is critical to helping spread awareness and reach new potential donors. When you are creating your fundraiser, start a hashtag. With a unique hashtag, social media users can easily follow your story and donate when it resonates with them. You can inspire your friends to use the same hashtag when they're sharing your fundraiser and story, too. This can inspire a snowball effect, which has led to viral charity challenges like the Black Panther Challenge. 
Three people raising money for charities in Canada
A Kamloops dad let his 6-year-old daughter cut his hair to raise money and awareness for mental health and domestic violence resources. His wacky new-do helped

raise over $1,000

for his charity of choice.

Melissa has had a hard year. She lost a friend to suicide and survived a traumatic car accident.

Through testing times, Melissa knew she needed to shed light on the importance of mental health. She took on a 100km run to raise money for a BC mental health charity. Melissa

raised $3200

 and completed her incredible charity challenge. 

Samuel's older brother Cédric tragically died at the age of 27 from rare cancer: Sarcoma. In honour of his brother and to raise money for the Cedars Cancer Foundation, Samuel decided he was going to break the Guinness World Record for burpees. In 12 hours, Samuel shattered the record with over 5,000 burpees and

raised almost $60,000

for Sarcoma. 
Get started today
Make a difference in your community by starting a fundraiser for your favourite charity. It has never been more important to help these organizations continue to do their good work. Since GoFundMe launched in Canada, Canadians continue to prove their immense generosity having raised over half a billion dollars for those in need. Turn your compassion into action, and start a fundraiser.