Understanding and Raising Money for Addiction Treatment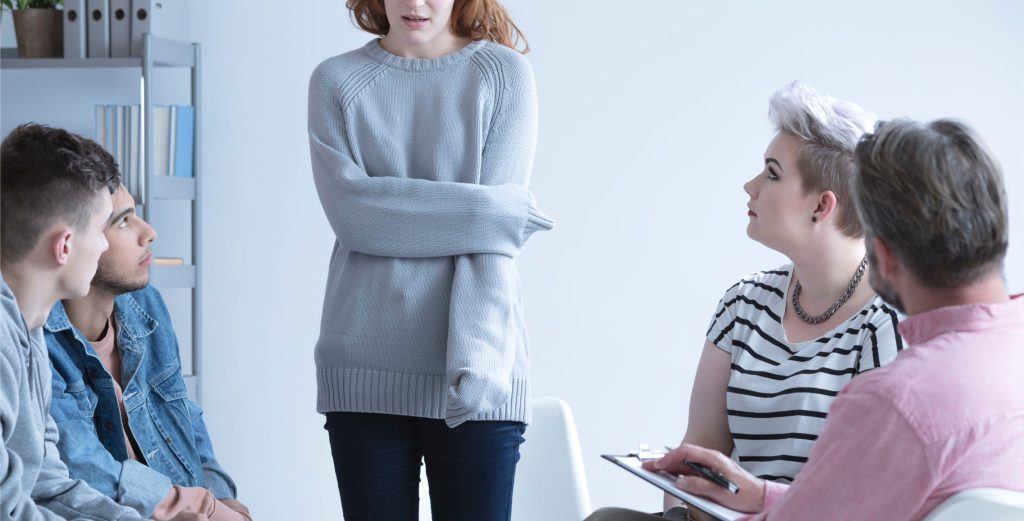 Options for addiction treatment
Now that addiction is more commonly viewed as a disease that can be helped with treatment, much of the previous stigma is fading. If you're struggling with an addiction of any kind, don't be afraid to reach out and ask for help.
Substance abuse treatment programs range from full-residential inpatient programs, some lasting weeks or even months, to outpatient programs with frequent in-person or online engagement. Whatever the form, many use a combination of therapeutic methods, pharmaceutical tools, and complementary medicine. Some common program variations include outpatient and inpatient services, individualized and group treatments, short- and long-term care, and more. New addiction treatments are emerging, too, with some of the latest involving amino acid therapy, gene therapy, and other forms of individualized medicine.
To figure out which treatment options are right for you or a loved one, talk to your doctor or therapist. You can also find local resources through reputable sources such as the Addictions, Canadian Centre on Substance Use and Addiction, and The Centre for Addiction and Mental Health.
We would be remiss if we didn't note that some programs sell treatments that are ineffective or even dangerous. To find the right treatment program, do your homework, making sure that the options you choose are reputable, with good reviews and recommendations provided beyond those in their marketing materials or websites.
The cost of addiction treatment
Unfortunately, by the time someone's ready to treat their addiction, they've often drained their financial resources to such an extent they can no longer afford the treatment they need. The cost of treatment can vary widely—sometimes with little correlation between cost and efficacy. The good news is that public rehabilitation centers are part of the free health care system that the government provides (covered under OHIP). 
For those that are looking to get into private centres, they are looking at a higher cost. Here are some cost estimates for specific types of addiction treatment:
Outpatient detox
Outpatient detox typically costs between $1,000 and $1,500. Inpatient rehab programs often include detox in the cost of a program (ask to confirm). The price of the detox program also depends on which addiction is being treated, in part because substances with dangerous detox side effects require careful monitoring.
Outpatient rehab
For mild to moderate addictions, outpatient rehabilitation programs are more affordable than inpatient ones. You'll find that many outpatient rehab programs lasting 90 days cost around $5,000, though some may cost as much as $10,000. The final cost varies depending, in part, on how often (and how long) a patient visits the center each week of the program.
Inpatient rehab
More expensive inpatient rehab commonly costs around $6,000 for a 30-day program, with some programs charging up to $20,000. If the patient needs 60 to 90 days, the final cost of treatment could be $12,000 to $60,000.
Post-rehab costs
If treatment involves complementary forms of medicine (common with alcohol and opiate addiction), the costs of required medicines can dramatically increase the total cost of treatment. For example, a year of methadone treatment can cost around $5,000. And after the initial treatment, ongoing visits with a psychiatrist, therapist, or social worker can add to the costs.
Insurance coverage for treatment
Note that while treatment is often covered by medical insurance, most insurers restrict coverage to specific types or providers. Check with your insurance provider's customer service or patient helpline (as well as your employee assistance program, if you have one) to learn about coverage options and get provider recommendations. Even with insurance, treatment can get expensive. And those without insurance are forced to find the money to pay out of pocket. But there are sites that help people raise money for addiction treatment.
Raising money for addiction treatment with crowdfunding
The cost of addiction treatment can be a serious barrier—and another reason why so many people turn to crowdfunding to raise money for addiction treatment. The process is easier than you think. Creating a fundraiser not only makes it possible to raise funds quickly, but it also helps you build an emotional support network, bringing your friends and family along on the journey of recovery.
Crowdfunding on GoFundMe can be a lifeline for people struggling to pay for medical care. GoFundMe is a free fundraising platform that helps you raise the funds you or a loved one needs for addiction treatment. You can also begin withdrawing funds as soon as you start receiving donations. And to help you get started, we provide a number of free fundraising tips and ideas to help you get the most out of your fundraising experience. It all starts with telling your fundraiser story.
The courage to ask for help
It takes courage to ask for help or to help someone you love to get the help they need. Every day, people use our site to raise money for medical expenses—including addiction treatment. If someone you know needs help, then take that first step today.