How to Pay for Medical School Without Going Broke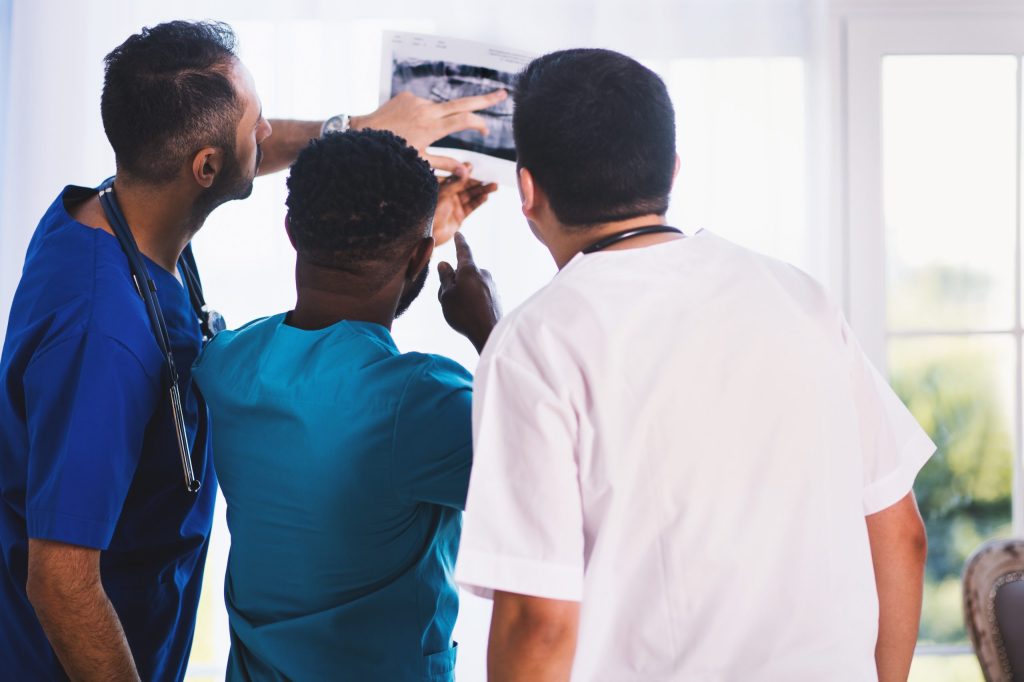 Sarah dreamed about saving lives as a doctor ever since she was a little girl. So when she learned that paying for medical school meant going into debt, she initially wasn't too concerned. By the time she graduated, though, she had more than $300,000 in medical school loans. It's a staggering figure that she is still struggling to pay off eight years later.
"I think that med school debt is a huge burden for young physicians that most people outside of medicine don't know about," she said.
When medical students graduate, a degree isn't the only thing they bring home. The median debt of a new medical school graduate is $100,000, according to the Association of Faculties of Medicine of Canada.
How paying for medical school can lead to debt
According to the AAMC, the average tuition cost for a nonresident public medical school student in 2018 is $60,141. Multiply that by four years of medical school, and the average cost exceeds $240,000.
This number doesn't take into account the medical training that many students undergo after graduation. Called a residency, it means graduates work for several years under the supervision of an experienced doctor. Residents typically make far less than a doctor in their field. According to Medscape, the average salary of a resident in 2017 was $57,200.
That means medical students don't make their full earning potential for the first few years after they graduate. For this reason, some students choose to defer their loans until after they complete their residencies. Nicole Knight, a Senior Education Debt Management Specialist at the AAMC said the most popular option for delaying payment is forbearance. However, she said medical students may not be aware of the risks that come with it.
"Keep in mind, while the forbearance is in place, interest is accruing all of the time, on all of the loans," she said.
By the time students complete their residencies, the loans and their interest may have culminated in an alarming sum. It's not surprising so many students turn to loans when it comes time to gain funding for medical school. But loans aren't the only way.
How to pay for medical school the smart way
The AAMC's records show medical school costs only climbing in the future. So what's a medical student to do? Here are some suggestions for finding funding for medical school.
Enroll in a cheaper school
Not all medical schools are financially equal. Public schools are on average cheaper than private schools, and may be easier to pay for. Student Loan Hero has rounded up the 20 most affordable medical schools in the United States to help students avoid debt.
Apply for a scholarship
There are nationwide opportunities for merit-based and need-based scholarships for medical students. For example, the American Medical Association Foundation's Physicians of Tomorrow Scholarship awards $10,000 to medical students in their final year.
Look for federal student aid
The Application for Federal Student Aid (FAFSA) isn't just for college students. It can help medical students get aid not only from the schools they apply to, but also the federal government. Medical students can borrow up to $40,500 a year in direct loans. Still, students themselves are responsible for paying them back—and for the interest that accrues on them, too.
Consider a service program
Students may be able to get their medical school costs covered in exchange for working for a federal or military program. The Health Professions Scholarship Program is a full scholarship for students who agree to serve as military physicians. The National Health Service Corps Program is a full scholarship for students who promise to spend two years providing primary care to communities with doctor shortages.
Pursue crowdfunding
A physician's career is a selfless one that has the potential to help thousands of people in need. Family, friends, and even strangers may consider your future a long-term asset worth investing in. Crowdfunding makes it easy for members of your social circle to each give a little and have it add up to a lot. Setting up a GoFundMe fundraiser is a great way to let your family and friends know that you need help with funding for medical school.
Be proactive with a financial strategy
More than anything, it's important to have a payment plan in place before medical school begins. For Sarah, hindsight is 20/20.
"Knowing what I know now, I would have chosen a less expensive medical school," she said. "And instead of completely deferring my loans, I would have paid very small amounts over the past eight years, rather than wait until after completing my residency."
Today, Sarah works in a rural area where she helps at-risk populations. "I am very happy being a physician. Had I gone into it for the money, I'd be disappointed, but the rewards of the job far exceed the cost of the education."
For additional information, see our posts Crowdfunding Your Student Loan Debt, Making an Impact With Medical Mission Trips, and How to Pay for Graduate School Without Loans.